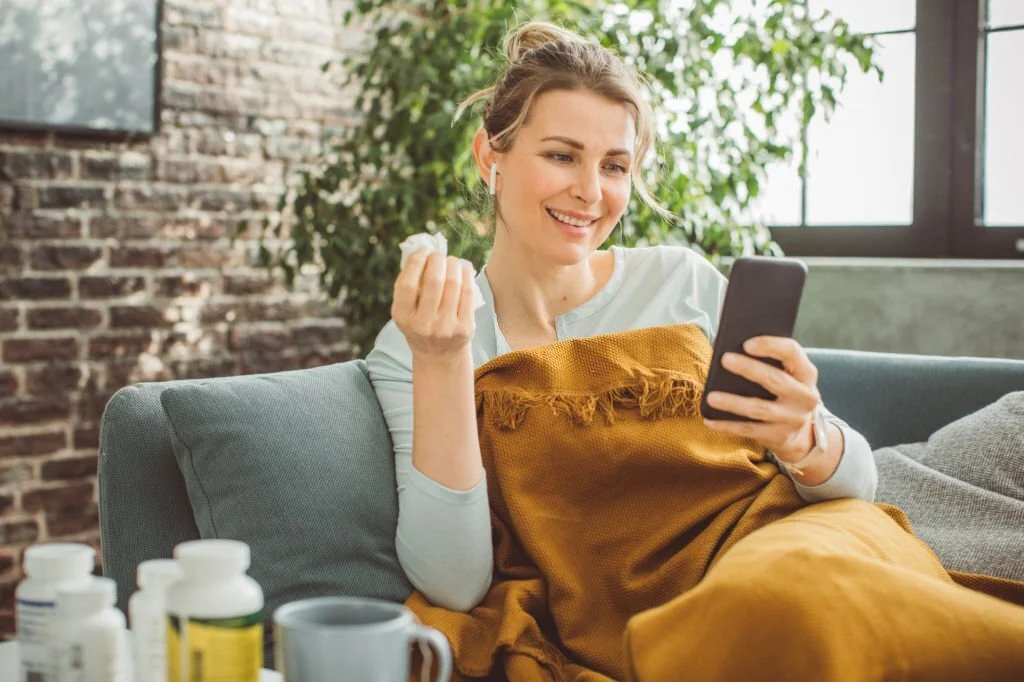 Get a Prescription for Antacids Online
Antacids are medicine that mitigates heartburn and indigestion by lowering the amount of acid in your stomach. You can get an Antacids medication prescription online by connecting with our online doctor at Your Doctors Online, who will ask you to describe your symptoms in order to determine the best course of treatment. Then, if deemed necessary, they may recommend a follow-up appointment or a visit to a clinic.
However, please note a prescription antacid will only be provided after consultation with the doctor and if the treatment is considered suitable and safe for you.
How to Connect with an Online Doctor?
Connect with a health care professional online in 3 easy steps.
Download our app, register and tell us about your medical issue to get started.
Gastro
Anemia
STD
UTI
Skin
Covid
Connect with a board-certified doctor. You can chat, send pictures and videos.
Hi I'm dr. Nicole. How may I help you?
Hi Dr Nicole, I have gastritis. Can I get some form of treatment, please?

Our online doctors can help you with your medical issues and give you prescriptions.
Pepto-Bismol (bismuth subsalicylate) chews, 2 tablets (1 dose) every. Hours needed

Stay under 8 doses (16 tablets) in 24 hours.
Send Prescription
What is Antacids and How to Take It
The Food and Drug Administration licences antacids to treat mild episodes of indigestion and heartburn. Antacids, available without a prescription, neutralize stomach acid but should be taken as directed to avoid digestive issues and increased food sensitivities; allergic reactions are also possible. Unlike H2 receptor blockers and proton pump inhibitors, ANTACIDS DO NOT REDUCE ACID SECRETION. 
They alleviate symptoms of excessive stomach acid, such as acid reflux, heartburn, and indigestion. Antacids come in liquid, chewable, and dissolvable tablet forms, with popular brands including Alka-Seltzer, Maalox, Mylanta, Rolaids, and Tums. While generally safe, individuals with certain conditions like heart failure or kidney issues should consult their doctors before using antacids containing aluminum hydroxide and magnesium carbonate due to potential sodium and electrolyte concerns.
When ingesting chewable tablets, make sure to chew them well before swallowing. Next, sip a full glass of water (8 ounces, or 240 millilitres), then repeat. Use this medicine orally as needed both before and after meals. Follow your doctor's instructions or all instructions on the product's packaging. Shake the bottle of this medication thoroughly before using each dose if you are using the liquid version. Using a pharmaceutical spoon or cup, carefully measure the prescribed dose. 
Avoid using an ordinary spoon because the dose might not be accurate. Chilling the suspension may improve its flavour. Prevent freezing. Taking the liquid form alone is advised, without any additional beverages. You can dilute your dose with water if necessary. 
Important Information About Antacids
Following are some points that you should know about Antacids:
Antacids can interact with other medications, reducing their effectiveness or causing harmful interactions.

Antacids counteract the effects of excessive stomach acid by neutralizing it, relieving symptoms like heartburn. They work quickly but for a short duration, usually up to 2 hours.

Common side effects include diarrhea or constipation due to changes in digestive processes. Long-term or excessive use of antacids can lead to imbalanced electrolytes, affecting heart rhythm or muscle function. Some antacids with aluminum can cause phosphorus depletion, impacting bone health.

Although rare, allergic reactions like skin rashes, itching, swelling, and breathing difficulties can occur. Seek medical attention if such symptoms arise.

It should be taken with discussion after a doctor by renal and cardiac patients.
Can you take antacids with alcohol?
Alcohol can irritate your stomach and exacerbate your symptoms, but you can drink while taking antacids.
If you know that certain foods or meals trigger your symptoms, consider taking an antacid before you eat to help prevent discomfort. Taking antacids after a meal can help relieve symptoms that might arise due to overeating or consuming foods that trigger acid reflux. Some people experience nighttime heartburn or reflux. Taking an antacid before bed might help alleviate these symptoms and promote more restful sleep.
What is the safest antacid to take?
Calcium carbonate-based antacids, like Tums, are generally considered safe when used as directed.
Does Tums contain magnesium trisilicate?
Yes, Tums can contain magnesium trisilicate as an ingredient in some formulations. Magnesium trisilicate contributes to the antacid properties of the medication, helping to neutralize stomach acid.
What antacids do not contain aspirin?
Antacids like Tums, Maalox, Mylanta, and Rolaids do not contain aspirin. They primarily use calcium carbonate, magnesium hydroxide, and aluminum hydroxide to neutralize stomach acid.
How long does it take for antacids to work?
The most popular treatment for heartburn discomfort is antacids, which also provide the quickest symptom relief due to their rapid onset of action.
Can Tums cause stomach ulcers?
No, Tums (calcium carbonate) is generally not known to cause stomach ulcers. It can provide temporary relief from symptoms associated with excess stomach acid.
This is the best app..You ask anything and the doctors answer you within minutes, i love it

-Phindile Mkhatshwa


It is a good app, it can be helpful with pictures and be very detailed.

-brooke snow


Wow, these people are such a blessing. Dey give accurate answered to questions asked. Its really too good

-Okiti Stephanie


Impressive work !! Connecting to a doctor was so quick. I am really impressed.

-ASIF Khan


Doctor was really great, fast at responding very helpful

-Chelsey


Chat with them the doctor that I chat with very helpful and answer all my questions I recommend to anyone

-edith bien aime


The best patient doctors that understand and give you useful information ..I'm really thankful.

-Lesego Thejane


Very informative and very detailed in explanations.Also pleasant and courteous.I would recommend to anyone.

-Stephanie Brown


Very helpful, very polite and answers every question in a well mannered way.

-kulwinder gill


I really rate this website a lot, you people don't stick and and im sure you try your best to take swift actions for your patients.

-Elijah Mark


Talk to online doctors now and get medical advice, online prescriptions, and referrals within minutes. On-demand healthcare services at your fingertips.