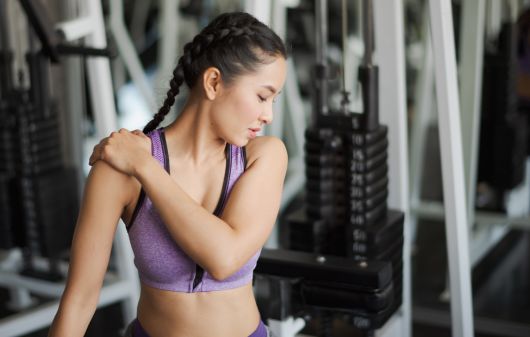 Get Muscle Pain Treatment Online
Muscle pain (myalgia) can stem from various sources, such as injuries, infections, and diseases, with both short-term and chronic forms. Delayed-onset muscle soreness (DOMS) arises after exercise. Preventative measures can be taken to manage muscle pain and its underlying causes.
Consult our doctors at Your Doctors Online to diagnose and treat muscle pain online.
How to connect with doctor for muscle pain
Connect with a health care professional online in 3 easy steps.
Download our app, register and tell us about your medical issue to get started.
Muscle Pain
Anemia
STD
UTI
Skin
Covid
Connect with a board-certified doctor. You can chat, send pictures and videos.
Hi I'm dr. Nicole. How may I help you?
Hi Dr. Nicole, I have severe muscle pain. Can you help me?

Our online doctors can help you with your medical issues and give you prescriptions.
Tizanidine 2mg

Take twice a day
Send Prescription
Healthcare providers diagnose the cause of muscle pain through various tests, including blood tests to assess enzyme, hormone, and electrolyte levels and to check for infections. MRI or CT scans are conducted to identify muscle injury or damage, while electromyography measures nerve and muscle electrical activity. Muscle biopsy may be performed to examine tissue changes indicative of neuromuscular diseases.
Depending on the underlying cause of muscle pain, several management and treatment strategies can be employed:
Rest and elevation of the affected area.

Alternating between ice packs to reduce inflammation and heat to enhance blood flow.

Hot showers or warm compresses can also help muscles relax

Using over-the-counter pain relievers like aspirin, acetaminophen, ibuprofen, or naproxen.

Exploring complementary therapies such as massage, meditation, or acupuncture.
Seek immediate medical advice if experiencing chest pain, fever, loss of bladder control, muscle weakness, new or worsening pain, or numbness in limbs.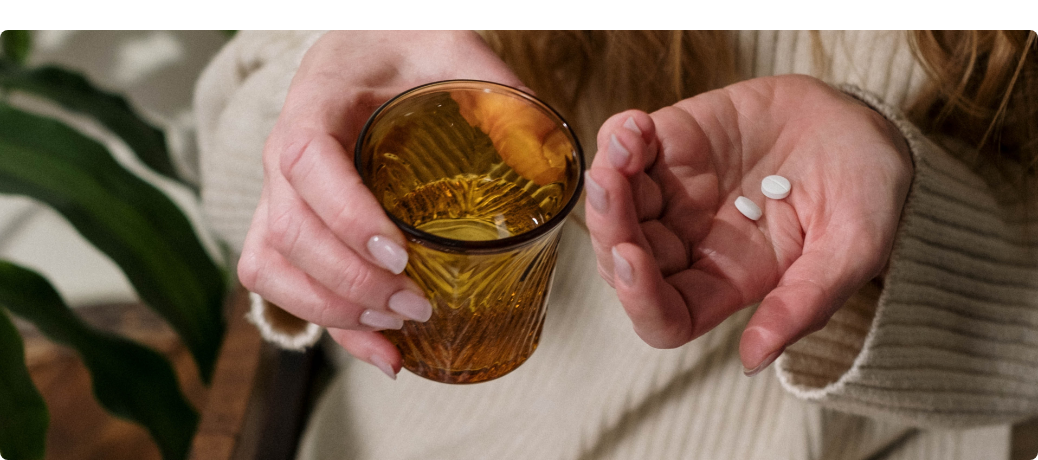 How to treat swollen muscles after a workout?
Post-workout muscle pain is common in people who have started physical activity after a long time. It causes muscles to become sore for some time, but it can be cured with regular exercise and pain relief medications like naproxen, which ease swelling and pain. Consult a doctor for the prescription of naproxen at Your Doctors Online.
What are the effective treatments for neck muscle pain?
Using over-the-counter medications can relieve mild to moderate pain, like non-steroidal anti-inflammatory drugs (NSAIDs). However, they are available in low-strength form over-the-counter but can be provided over prescription if required in high potency. Consult a doctor now at Your Doctors Online for the treatment of neck muscle pain.
What are the best treatments for managing muscle pain with chronic conditions?
Muscle pain can be treated with medications and physical therapies to train the muscles and relieve pain. Consult a doctor at Your Doctors Online for treating and prescribing muscle pain due to underlying health conditions.
What can I use to treat muscle pain while pregnant?
During pregnancy, you can take acetaminophen to treat muscle pain. It can be taken in all the trimesters without potential side effects. Almost 65% of women consume acetaminophen during pregnancy.
This is the best app..You ask anything and the doctors answer you within minutes, i love it

-Phindile Mkhatshwa


It is a good app, it can be helpful with pictures and be very detailed.

-brooke snow


Wow, these people are such a blessing. Dey give accurate answered to questions asked. Its really too good

-Okiti Stephanie


Impressive work !! Connecting to a doctor was so quick. I am really impressed.

-ASIF Khan


Doctor was really great, fast at responding very helpful

-Chelsey


Chat with them the doctor that I chat with very helpful and answer all my questions I recommend to anyone

-edith bien aime


The best patient doctors that understand and give you useful information ..I'm really thankful.

-Lesego Thejane


Very informative and very detailed in explanations.Also pleasant and courteous.I would recommend to anyone.

-Stephanie Brown


Very helpful, very polite and answers every question in a well mannered way.

-kulwinder gill


I really rate this website a lot, you people don't stick and and im sure you try your best to take swift actions for your patients.

-Elijah Mark


Talk to online doctors now and get medical advice, online prescriptions, refills, lab requisitions and medical notes within minutes. On-demand healthcare services at your fingertips.