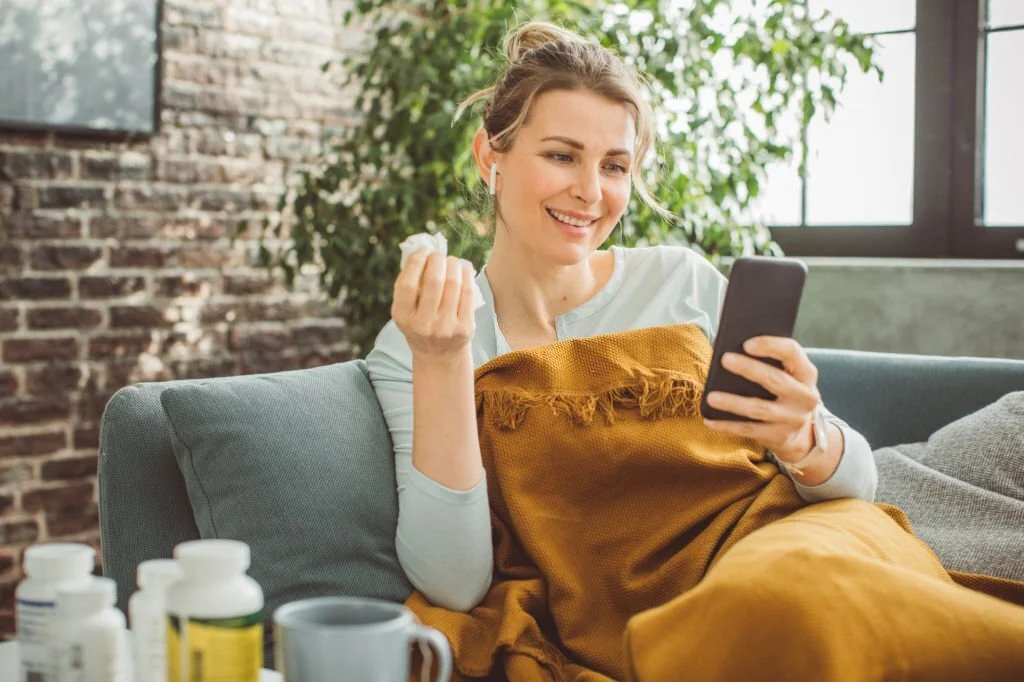 Get a Prescription for Trandate Online
Tarnadate is a medication used for hypertension treatment and to manage hypertensive emergencies that need immediate medical attention. You can refill Trandate online. Obtaining a Trandate prescription online is simple; visit Your Doctors Online and connect with a doctor anytime, anywhere. Our online doctor will ask about your symptoms to determine treatment.
They may suggest a follow-up appointment or clinic visit. Please know that a Trandate refill will only be provided after a consultation with our doctor and if the medication is appropriate and safe.
How to Connect with an Online Doctor?
Connect with a health care professional online in 3 easy steps.
Download our app, register and tell us about your medical issue to get started.
Hypertension
Anemia
STD
UTI
Skin
Covid
Connect with a board-certified doctor. You can chat, send pictures and videos.
Hi I'm dr. Nicole. How may I help you?
Dr. Nicole, I have hypertension; I ran out of Trandate. Can you give me a Trandate refill?

Our online doctors can help you with your medical issues and give you prescriptions.
Trandate 100 mg tablet,

Take one tablet twice daily.
Send Prescription
What is Trandate (Labetalol) and How to Take It
Trandate is classified as a beta-blocker, which falls under the therapeutic class of drugs. Beta-blockers are a group of medications that work by blocking the effects of certain hormones, specifically adrenaline and noradrenaline, on the body's beta receptors. By doing so, they help to regulate heart rate, blood pressure, and other physiological responses. Trandate, a well-known brand name, is specifically associated with the medication Labetalol. This drug, Labetalol, is widely recognized for its therapeutic properties and is commonly prescribed by healthcare professionals to address various medical conditions. Trandate (Labetalol) is a medication that comes in different dosage forms to cater to the diverse needs of patients.
These dosage forms include convenient oral tablets and effective injectable formulations. Several other beta-blockers belong to the same therapeutic class as the mentioned drug. These include metoprolol, propranolol, and carvedilol.

Trandate, also known by its generic name Labetalol, is a beta-blocker that also blocks alpha waves. It accomplishes its goals by inhibiting the actions of various neurotransmitters, including epinephrine (adrenaline), which can cause vasoconstriction and a rapid heart rate. Trandate helps relax blood vessels, slow the heart, and reduce blood pressure by blocking these effects.
Trandate can be taken orally in the form of a tablet or intravenously as an injection. Trandate should be taken at intervals recommended by your healthcare provider and adjusted based on your response to treatment. Tablets can be taken with or without food, but it's important to stick to the recommended dosage. A medical professional is required to inject injectable forms.
Important Information About Trandate
Trandate is an antihypertensive drug. You will require a prescription for Trandate. Here are some essential points that you should know about this drug:

Trandate, also known as Labetalol, has the potential to induce certain side effects, including dizziness, fatigue, nausea, and a decrease in heart rate. These adverse reactions may occur as a result of taking this medication. It is important to be aware of these potential side effects and to consult with a healthcare professional if any of these symptoms persist or worsen. 

There are several serious side effects that can potentially occur as a result of certain medications or medical conditions. These include severe allergic reactions, low blood pressure, and worsening heart failure. Severe allergic reactions can manifest as difficulty breathing, swelling of the face or throat, hives, or a rash. Low blood pressure, also known as hypotension, can cause dizziness, lightheadedness, fainting, or blurred vision. If you are currently experiencing any symptoms that you believe may be indicative of a potentially serious health condition.




The effectiveness or side effects of other drugs may be altered by Trandate (Labetalol). Before starting Trandate, make sure your doctor knows about all the medications you're currently taking, including any that you get without a prescription.
Can I Take Ibuprofen with Labetalol?
No, there can be interactions between the two therefore it is advisable to consult your healthcare provider before combining ibuprofen with Labetalol to ensure there are no potential interactions.
Can you drink alcohol while taking Labetalol?
No, drinking alcohol while taking Labetalol can enhance the blood pressure-lowering effects and increase the risk of dizziness and fainting. Speak to your healthcare provider if you notice anything unusual after taking Labetalol with edibles.
How much Labetalol is safe to take?
The Labetalol dosage should never exceed the maximum of 800mg/day. However, the safe dosage of Labetalol varies based on individual factors. Follow your healthcare provider's recommendations.
How Long Does It Take Labetalol to Work?
Oral Labetalol reaches its peak effectiveness in 2 to 4 hours. The time it takes for labetalol to start working varies from person to person, but typically you'll start to feel better within a few hours.
How Much Does Labetalol Lower Blood Pressure?
A single 200mg dose is known to cause a significant reduction in blood pressure within 2-4 hours of intake. Labetalol's effect on blood pressure reduction varies among individuals. Your healthcare provider will monitor and adjust your dosage as needed.
Do Side Effects of Labetalol Go Away?
It is important to note that certain medications may cause side effects, which can vary from person to person. However, it is worth mentioning that these side effects may potentially improve over time as your body becomes accustomed to the medication. It is crucial to keep an open line of communication with your healthcare provider throughout this process.
Why Does Labetalol Cause Scalp Tingling?
One potential side effect of Labetalol is scalp tingling or paresthesia, which occurs as a result of the medication's impact on nerve function. This sensation, characterized by a tingling or prickling feeling on the scalp, may be experienced by individuals taking Labetalol.
Does Labetalol Help with Anxiety?
No, Labetalol is primarily prescribed for the treatment of high blood pressure, a condition characterized by elevated levels of pressure in the arteries. Labetalol is not specifically indicated for the treatment of anxiety.
How Can I Refill My Trandate Prescription?
You can refill your Trandate prescription online via the Your Doctors Online app. To get a refill to download our app, describe your issue, and get a prescription refill.
Who Should Not Take Trandate?
It is important for individuals who have specific heart conditions, breathing problems, or allergies to beta-blockers to seek guidance from their healthcare provider prior to considering the use of Trandate. Taking into account the potential risks and benefits, consulting a healthcare professional will ensure that the medication is suitable and safe for their specific medical circumstances.
Is Trandate Safe During Pregnancy?
Yes, it is considered safe during pregnancy. However, consult your healthcare provider before taking Trandate during pregnancy, as it may have potential risks for both the mother and the fetus.
What Are Trandate Alternatives?
There are several alternatives to Trandate that can be considered for the treatment of hypertension. These alternatives include other classes of antihypertensive medications such as beta-blockers like metoprolol and propranolol. Beta-blockers work by blocking the effects of adrenaline on the heart, reducing the heart rate and blood pressure. Another class of medications that can be used are ACE inhibitors, which inhibit the production of a hormone called angiotensin II, leading to relaxation and widening of blood vessels. Angiotensin receptor blockers (ARBs) are also an option, as they block the effects of angiotensin II on blood vessels, resulting in lowered blood pressure.
This is the best app..You ask anything and the doctors answer you within minutes, i love it

-Phindile Mkhatshwa


It is a good app, it can be helpful with pictures and be very detailed.

-brooke snow


Wow, these people are such a blessing. Dey give accurate answered to questions asked. Its really too good

-Okiti Stephanie


Impressive work !! Connecting to a doctor was so quick. I am really impressed.

-ASIF Khan


Doctor was really great, fast at responding very helpful

-Chelsey


Chat with them the doctor that I chat with very helpful and answer all my questions I recommend to anyone

-edith bien aime


The best patient doctors that understand and give you useful information ..I'm really thankful.

-Lesego Thejane


Very informative and very detailed in explanations.Also pleasant and courteous.I would recommend to anyone.

-Stephanie Brown


Very helpful, very polite and answers every question in a well mannered way.

-kulwinder gill


I really rate this website a lot, you people don't stick and and im sure you try your best to take swift actions for your patients.

-Elijah Mark


Talk to online doctors now and get medical advice, online prescriptions, and referrals within minutes. On-demand healthcare services at your fingertips.