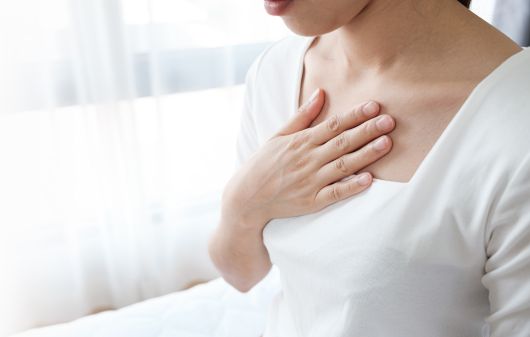 Get High Cholesterol Treatment Online
Cholesterol is essential for building healthy cells, but it can be dangerous if it builds up in excess in the blood. High cholesterol increases the risk of heart disease due to the development of fatty deposits in the blood vessels. These deposits can become clots over time, causing stroke.
Therefore, timely treatment and management of high cholesterol should be done. To get treatment and a prescription for high cholesterol, consult a doctor at Your Doctors Online.
How to connect with doctor for high cholesterol
Connect with an online doctor and get a prescription online.
Download our app, register and tell us about your medical issue to get started.
High Cholesterol
Sexual Health
Obesity
STD
UTI
Allergies
Connect with a board-certified doctor. You can chat, send pictures and videos.
Hi I'm dr. Nicole. How may I help you?
Hi Dr. Nicole, I have high cholesterol. What should I do?



Our online doctors can help you with your medical issues and give you prescriptions.
Rosuvastatin 10mg 

Take once a day for four weeks



Send Prescription
High cholesterol has no symptoms but can increase the risk of severe health conditions like angina, stroke, and hypertension. For diagnosis of high cholesterol:
A blood test to check cholesterol levels (lipid panel), including total cholesterol, LDL cholesterol, HDL cholesterol, and triglycerides.

Fasting for nine to 12 hours before the test is usually required, but some tests may not need fasting.
Lifestyle changes such as exercise and a healthy diet are the initial approach to managing high cholesterol. Medication may be recommended if lifestyle changes don't effectively lower cholesterol levels. Your doctor may prescribe you drugs depending on your medical history, underlying health conditions, age, and side effects of the medicine itself. Standard options include statins (e.g., Lipitor, Crestor), cholesterol absorption inhibitors (e.g., Zetia), bempedoic acid (e.g., Nexletol), bile-acid-binding resins (e.g., Prevalite), and PCSK9 inhibitors (e.g., Praluent, Repatha), which are injectables used for specific cases with high LDL or intolerance to other cholesterol medications.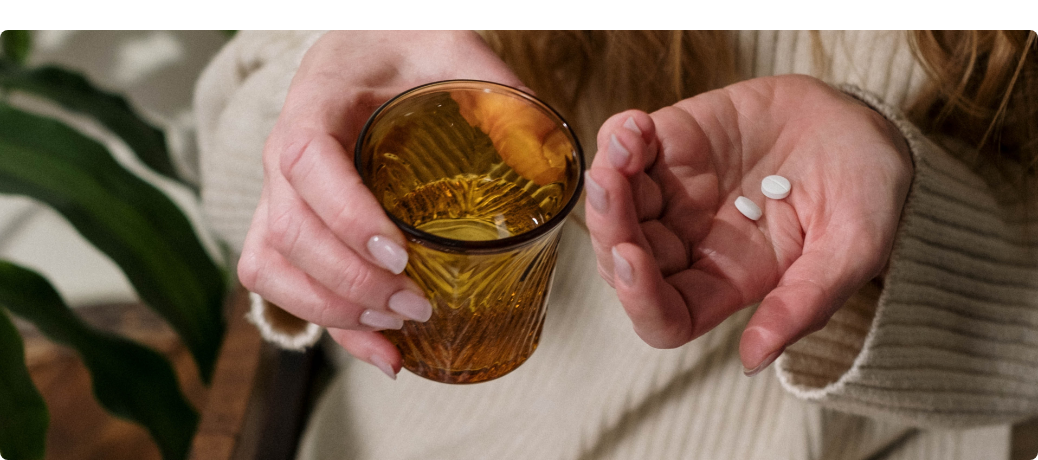 FAQs About High Cholesterol
What is the treatment for high cholesterol?
High cholesterol can be treated with statins that remove the cholesterol from your blood by blocking the substance that helps in the production of cholesterol by the liver. These include rosuvastatin (Crestor), simvastatin (Zocor), Atorvastatin (Lipitor), lovastatin (Altoprev), etc.
How do I lower my cholesterol?
You can lower the level of cholesterol in your blood by using certain medications like statins and adding soluble fibers to your diet. The soluble fibers can be found in many vegetables and fruits like apples, pears, Brussels sprouts, and certain cereals like kidney beans. You should have 5-10g of soluble fiber daily to reduce cholesterol, i.e., bad cholesterol or LDL.
What is a healthy cholesterol level by age?
The ideal cholesterol level for adults with no other risk factors is 5.5.mmol/L. However, if you have pre-existing health conditions like cardiovascular diseases, hypertension, smoking history, or diabetes, your cholesterol should be less than 2mmol/L to be safe.
Can you get rid of high cholesterol?
To get rid of high cholesterol, you need to cut down your cholesterol consumption from your diet incredibly saturated fats, which develop LDL cholesterol. This type of cholesterol is present in trans fats, often labeled as partially hydrogenated vegetable oil, margarine butter, and store-made bakery items like cakes and cookies. Therefore, avoid the intake of such food products and replace them with vegetables, fruits, and cereals.
What reduces cholesterol quickly?
The aim is to reduce bad cholesterol, not eliminate the essential cholesterol from cells, as it is necessary for building new cells. To lower cholesterol, you can adopt healthy practices like eating omega-3-rich foods, eating healthy fats, adding soluble fiber to your diet, watching your weight, and quitting smoking. Besides, if your cholesterol is very high, consult a doctor online to manage and prescribe high cholesterol with medications.
What is the most effective treatment for high cholesterol?
The most effective treatment for high cholesterol so far is statins. These medications can reduce the harmful cholesterol levels in the body. Other practical options are cholesterol absorption inhibitors, PCSK9 inhibitors, bile acid binding resins, and bempedoic acid. These treatments are available per the patient's medical history and the severity of the cholesterol condition.
Can you reverse high cholesterol damage?
High cholesterol level is associated with many severe health conditions like atherosclerosis, in which cholesterol build up in the arteries causing blockage of blood and even bursting of an artery due to clot. Therefore, a complete reversal of the damage is not possible, but using statins can reduce chances.
How long does it take to get rid of high cholesterol?
High cholesterol can be eliminated by using drugs that help reduce the LDL cholesterol levels in the blood within six weeks to 2 months. For some patients, it may take more than three months to lower the cholesterol level and reduce the chances of risk factors.
How can I control my high cholesterol during pregnancy?
If you experience high blood cholesterol during pregnancy, you must consult a doctor to treat and manage the symptoms. Some practical options include bile acid sequestrant as it doesn't absorb in blood and is safe for both mother and child during pregnancy lowering cholesterol by 15% without posing adverse effects. Moreover, having a low-cholesterol diet is also a must.
How can I lower my cholesterol in 7 days?
You can lower your cholesterol level in seven days by taking statins as per your doctor's prescription, reducing the intake of a high-cholesterol diet and saturated fats, increasing the uptake of soluble fiber, taking whey protein, and removing trans fats from your diet. Moreover, increase the uptake of foods containing omega-3 fatty acids as it also helps reduce the LDL cholesterol level. Consult our doctors online at Your Doctors Online to prescribe statins for high cholesterol.
Does drinking apple cider vinegar help lower cholesterol?
As per the research, taking apple cider vinegar has proved effective for reducing cholesterol levels and weight. They had lower levels of LDL and instead increased levels of high-density lipoprotein (HDL) cholesterol.
This is the best app..You ask anything and the doctors answer you within minutes, i love it

-Phindile Mkhatshwa


It is a good app, it can be helpful with pictures and be very detailed.

-brooke snow


Wow, these people are such a blessing. Dey give accurate answered to questions asked. Its really too good

-Okiti Stephanie


Impressive work !! Connecting to a doctor was so quick. I am really impressed.

-ASIF Khan


Doctor was really great, fast at responding very helpful

-Chelsey


Chat with them the doctor that I chat with very helpful and answer all my questions I recommend to anyone

-edith bien aime


The best patient doctors that understand and give you useful information ..I'm really thankful.

-Lesego Thejane


Very informative and very detailed in explanations.Also pleasant and courteous.I would recommend to anyone.

-Stephanie Brown


Very helpful, very polite and answers every question in a well mannered way.

-kulwinder gill


I really rate this website a lot, you people don't stick and and im sure you try your best to take swift actions for your patients.

-Elijah Mark


Talk to online doctors now and get medical advice, online prescriptions, refills, lab requisitions and medical notes within minutes. On-demand healthcare services at your fingertips.