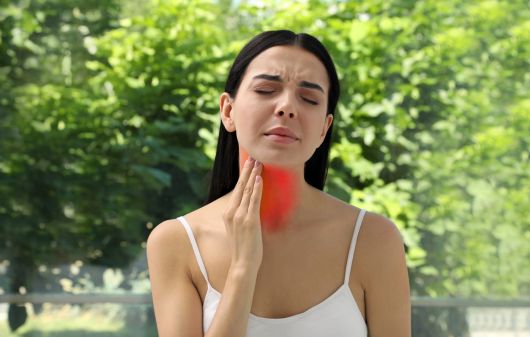 Get a Hypothyroidism Treatment Online
During hypothyroidism, thyroid hormone production is low to a minimum, and thus, there is a reduced thyroid hormone in the bloodstream, which causes fatigue, slow metabolism, weight gain, etc.
Get a consultation at Your Doctors Online for the treatment and prescription of hypothyroidism virtually.
How to connect with doctor for hypothyroidism
Connect with a health care professional online in 3 easy steps.
Download our app, register and tell us about your medical issue to get started.
Hypothyroidism
Anemia
STD
UTI
Skin
Covid
Connect with a board-certified doctor. You can chat, send pictures and videos.
Hi I'm dr. Nicole. How may I help you?
Hi Dr. Nicole, I have hypothyroidism. Can I get a refill for my medications?

Our Online doctors can help you with your medical issues and give you prescriptions.
Levothyroxine 25 mcg (REFILL)

Once a day before breakfast



Send Prescription
Hypothyroidism can have a primary cause, directly affecting the thyroid and leading to low thyroid hormone production, or a secondary reason, which impacts the pituitary gland and disrupts the balance of thyroid-stimulating hormone (TSH) signaling to the thyroid. It can be due to an autoimmune disease like Hashimoto's or thyroid diseases like hyperthyroidism or thyroiditis. Secondary causes usually involve disruptions in the pituitary gland's function. Symptoms of hypothyroidism are as follows:
Fatigue

Numbness and tingling in the hands

Constipation

Weight gain

Soreness and muscle weakness

Elevated blood cholesterol levels

Depression

Sensitivity to cold temperatures

Dry, coarse skin and hair

Decreased sexual interest

Heavy and frequent menstrual periods

Physical changes in the face (drooping eyelids and puffiness)

Lower and hoarse voice

Forgetfulness and "brain fog."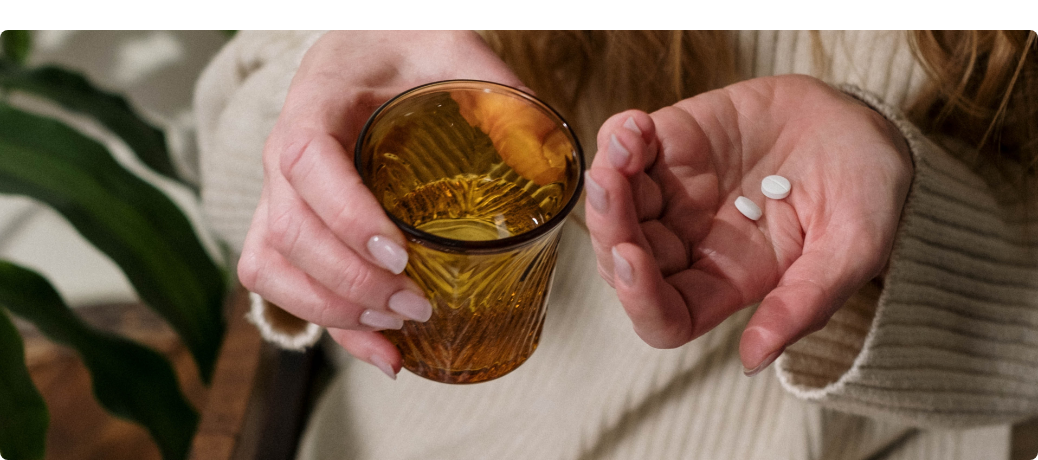 FAQs About Hypothyroidism
What are the best underactive thyroid treatments?
If the thyroid is underactive, it can be treated via daily hormone replacement therapy via medications like levothyroxine. It fulfills the deficiency of the thyroid in your body. However, you need to test your blood initially to check the level of levothyroxine. Consult our doctor at Your Doctors Online for a refill of levothyroxine.
Is hypothyroidism serious if untreated?
Hypothyroidism can be fatal if left untreated as deficiency of enough thyroid hormone due to malfunctioning of thyroid gland can damage organs causing cardiovascular problems like high cholesterol levels, hypertension, and other heart problems. It can also affect mental health, metabolism,menstrual cycle, and can cause skin and hair issues. In children it can cause impaired development during pregnancy. Get treatment for hypothyroidism via Your Doctors Online virtually.
Can I get hypothyroidism treatment without going to the doctor?
Hypothyroidism can be treated with FDA-approved medications like NDT (Nature-thyroid, Armour thyroid). Still, these are prescription only, and you need to get a consultation from a doctor for their prescription. Talk to a provider at Your Doctors Online for the refill of hypothyroid medications virtually.
Can an online doctor prescribe thyroid medication?
You will need latest TSH report for the thyroid medication prescriptions refill at an online clinic like Your Doctors Online. Talk to our doctor for consultation and prescription of hypothyroidism.
Can I treat myself for hypothyroidism?
Mild cases can get treated by taking herbal supplements and changing your diet. However, hypothyroidism is caused by thyroid hormone deficiency which needs proper treatment by taking medications in severe cases.
At what TSH level should hypothyroidism be treated in pregnancy?
If your TSH level is more than 10mlU/L during pregnancy's 1st trimester, you should consult a doctor immediately. However, if TSH is less than 2.5, treatment is not required.
What happens when you start treatment for hypothyroidism?
Hypothyroidism treatment can sometimes take a few weeks to months to show improvement in symptoms. Remember to bring your medicines per your provider's directions, and don't miss doses. Also, get yourself tested regularly for the levels of thyroid hormones in the body to check if you are improving.
Why does my hypothyroidism keep getting worse?
Hypothyroidism can be caused if you don't take enough iodine in diet which is necessary for thyroid glands functioning. However, if you already have the condition, taking more iodine in diet can worsen your hypothyroidism. It happens more during pregnancy as your body needs iodine via the diet from which the child takes it. Consult a doctor if you are experiencing such symptoms at Your Doctors Online.
Does hypothyroidism treatment work?
The medications help increase thyroid levels and reduce the complications that deficiency can cause. You can control your condition via medications, but it doesn't ensure a complete cure.
Will treating hypothyroidism help me lose weight?
Weight gain is a side effect of hypothyroidism, but treatment can stop the increase in weight or may reverse it with some additional lifestyle changes like regular exercise. Consult a doctor at Your Doctors Online for the treatment and prescription of hypothyroidism.
This is the best app..You ask anything and the doctors answer you within minutes, i love it

-Phindile Mkhatshwa


It is a good app, it can be helpful with pictures and be very detailed.

-brooke snow


Wow, these people are such a blessing. Dey give accurate answered to questions asked. Its really too good

-Okiti Stephanie


Impressive work !! Connecting to a doctor was so quick. I am really impressed.

-ASIF Khan


Doctor was really great, fast at responding very helpful

-Chelsey


Chat with them the doctor that I chat with very helpful and answer all my questions I recommend to anyone

-edith bien aime


The best patient doctors that understand and give you useful information ..I'm really thankful.

-Lesego Thejane


Very informative and very detailed in explanations.Also pleasant and courteous.I would recommend to anyone.

-Stephanie Brown


Very helpful, very polite and answers every question in a well mannered way.

-kulwinder gill


I really rate this website a lot, you people don't stick and and im sure you try your best to take swift actions for your patients.

-Elijah Mark


Talk to online doctors now and get medical advice, online prescriptions, refills, lab requisitions and medical notes within minutes. On-demand healthcare services at your fingertips.