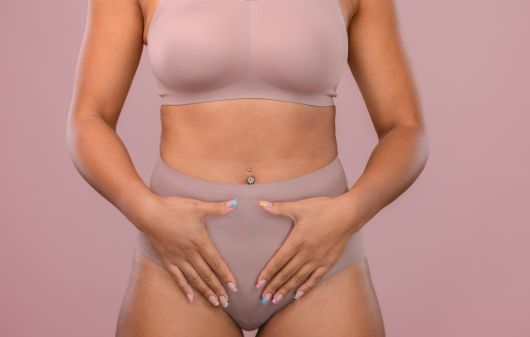 Get Polycystic ovary syndrome (PCOS) Treatment Online
Polycystic ovarian syndrome affects many women as soon as they hit puberty. It causes infertility or difficulty in conceiving a child. High levels of androgens affect the ovulation process developing small cysts in the ovaries. It causes irregular menstruation, severe acne, weight gain, and infertility.
How to connect with doctor for PCOS
Connect with an online doctor and get a prescription online.
Download our app, register and tell us about your medical issue to get started.
PCOS
Sexual Health
Obesity
STD
UTI
Allergies
Connect with a board-certified doctor. You can chat, send pictures and videos.
Hi I'm dr. Nicole. How may I help you?
Hi Dr. Nicole, I am trying to conceive but no luck. Can you help me?

Our online doctors can help you with your medical issues and give you prescriptions.
Clomifene 50mg

Take one tablet daily for five days (from day 3-7 of periods)


Send Prescription
PCOS symptoms often start around the first menstrual period or develop later with irregular periods, excessive androgen levels, and enlarged ovaries with multiple follicles. The exact cause of PCOS is not fully understood, but insulin resistance, low-grade inflammation, heredity, and excess androgen play significant roles in its development. Here are some of the symptoms of PCOS:
Irregular periods (few or infrequent periods)

Excess facial and body hair (hirsutism)

Trouble getting pregnant (infertility)

Severe acne and male-pattern baldness (in some cases)

Enlarged ovaries with multiple follicles
PCOS signs and symptoms can be more pronounced in individuals with obesity, and the condition can lead to fertility issues and potential heart and blood vessel problems. Some other causes of PCOS include insulin resistance, low-grade inflammation of polycystic ovaries, heredity, and excess androgen. PCOS may involve the ovaries producing high levels of androgen, disrupting regular ovulation, and leading to hirsutism and acne.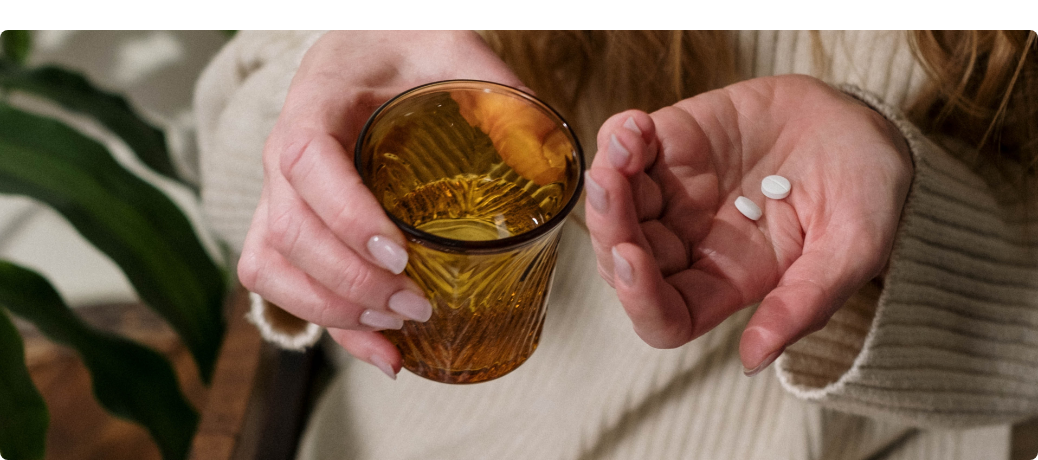 FAQs About Polycystic Ovary Syndrome (PCOS)
How to treat PCOS acne without birth control?
PCOS acne can be treated without taking birth control by using non-comedogenic and oil-free cleansers and moisturizers, using a topical acne treatment after gently cleansing the skin, and avoiding acne-triggering diets like dairy, fatty, and high-carb diets. Moreover, watching your weight and keeping it in check, along with stress management, can play a part in controlling acne.
What is the treatment for PCOS and endometriosis?
PCOS and endometriosis can be treated using birth control pills that streamline endometrial tissue growth and reduce estrogen levels. Other options are surgical removal of endometrial tissue growth. Some over-the-counter painkillers can provide temporary pain relief.
How to treat high testosterone in PCOS?
High androgens or testosterone levels can have many complications in a female body. Therefore, reducing its level can help reduce the associated symptoms. You can reduce testosterone levels by reducing insulin resistance via meals, daily physical activity to keep the hormones in check, taking zinc-rich foods or supplements, drinking spearmint tea, reducing endocrine-disrupting chemicals exposure as they release more testosterone, and finally, doing stress management.
What happens if PCOS goes untreated?
If PCOS is left untreated, it can cause severe health issues, including diabetes, high blood pressure, uterine cancer, permanent infertility, and problems with heart vessels.
What are the treatments for PCOS-related skin problems?
PCOS can cause severe cystic acne with deeper lesions that develop under the skin and bleed. During the menstrual cycle, the PCOS acne worsens, and your doctor may recommend oral contraceptives.
How to treat PCOS insulin resistance?
Lifestyle changes, medications, weight loss, fertility therapy, and medicines that improve insulin sensitivity can treat PCOS insulin resistance. It is necessary to treat insulin resistance during PCOS as it can lead to type 2 diabetes, heart problems, and endometrial cancer.
What are the best treatments for PCOS to enhance fertility and increase the chances of getting pregnant?
The best treatment to enhance fertility includes clomiphene and letrozole medications that promote ovulation. An alternative is either in vitro fertilization or metformin. Along with medications, doctors recommend weight management, physical activity, and having a balanced diet.
Can PCOS be treated on its own?
PCOS treatment is more like an intervention that treats the symptoms and reduces exposure to triggers. In case you are obese or overweight, weight management can also help improve the symptoms of PCOS. You must get the treatment or apply the intervention; otherwise, it can worsen and cause serious health issues.
What is the treatment for PCOS for girls?
For teenage girls, PCOS can be treated with prescription medications like birth control medicines to reduce androgen levels and regulate menstruation. Additionally, birth control medications can help control acne and facial hair growth but are ineffective in every case.
How do you treat PCOS without going to the doctor?
PCOS can be treated at home by avoiding triggers from diets like reducing the uptake of carbohydrates in your diet, staying at a balanced weight to reduce insulin resistance and androgen levels, and increasing your day-to-day physical activity. You can consult our doctor online at Your Doctors Online for the treatment of PCOS.
This is the best app..You ask anything and the doctors answer you within minutes, i love it

-Phindile Mkhatshwa


It is a good app, it can be helpful with pictures and be very detailed.

-brooke snow


Wow, these people are such a blessing. Dey give accurate answered to questions asked. Its really too good

-Okiti Stephanie


Impressive work !! Connecting to a doctor was so quick. I am really impressed.

-ASIF Khan


Doctor was really great, fast at responding very helpful

-Chelsey


Chat with them the doctor that I chat with very helpful and answer all my questions I recommend to anyone

-edith bien aime


The best patient doctors that understand and give you useful information ..I'm really thankful.

-Lesego Thejane


Very informative and very detailed in explanations.Also pleasant and courteous.I would recommend to anyone.

-Stephanie Brown


Very helpful, very polite and answers every question in a well mannered way.

-kulwinder gill


I really rate this website a lot, you people don't stick and and im sure you try your best to take swift actions for your patients.

-Elijah Mark


Talk to online doctors now and get medical advice, online prescriptions, refills, lab requisitions and medical notes within minutes. On-demand healthcare services at your fingertips.