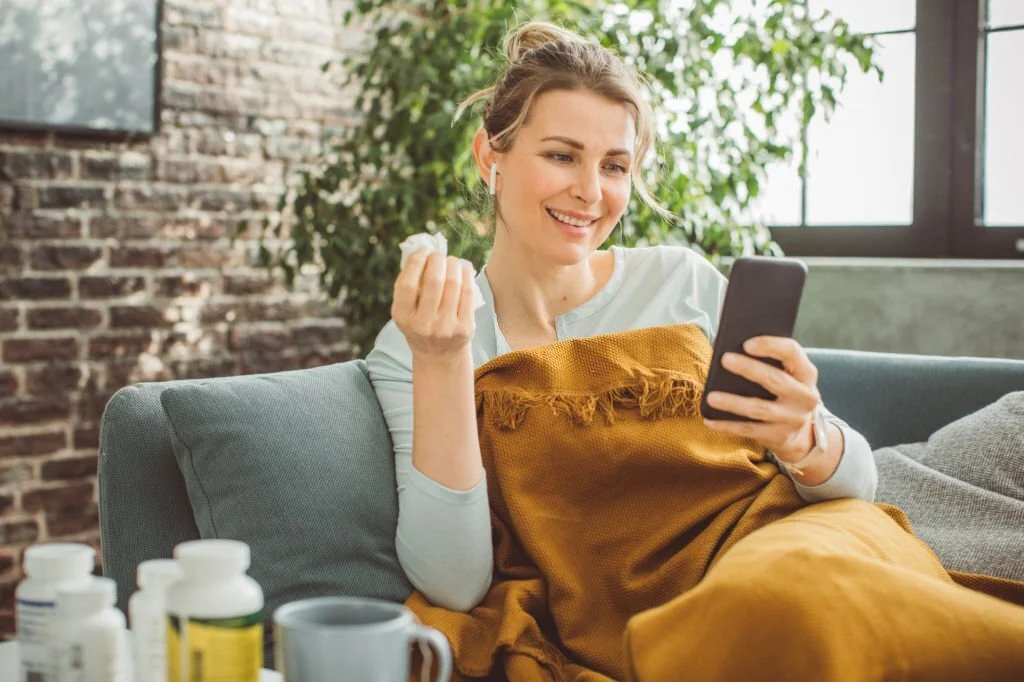 Get a Prescription for Isosorbide (Imdur) Online
Isosorbide is used to prevent chest pain in patients who have angina or coronary artery disease. If you have these conditions, you can refill Isosorbide (Imdur) online. Obtaining an Isosorbide (Imdur) prescription online is simple; visit Your Doctors Online and connect with a doctor anytime, anywhere. Our online doctor will ask about your symptoms to determine treatment. They may suggest a follow-up appointment or clinic visit.
Please know that an Isosorbide (Imdur) refill will only be provided after a consultation with our doctor and if the medication is appropriate and safe.
How to Connect with an Online Doctor?
Connect with a health care professional online in 3 easy steps.
Download our app, register and tell us about your medical issue to get started.
Angina
Anemia
STD
UTI
Skin
Covid
Connect with a board-certified doctor. You can chat, send pictures and videos.
Hi I'm dr. Nicole. How may I help you?
Dr. Nicole, I feel chest pain; I feel better after taking Isosorbide (Imdur). Can you give me an Isosorbide (Imdur) refill?

Our online doctors can help you with your medical issues and give you prescriptions.
Isosorbide (Imdur) 10 mg tablet; take one tablet twice daily.
Send Prescription
What is Isosorbide (Imdur) and How to Take It
Isosorbide mononitrate (Imdur) is a medication used to prevent chest pain in patients with coronary artery disease. It is from the nitrates class of drugs and relaxes blood vessels so blood can flow easily to the heart. Isosorbide mononitrate is available in the form of tablets, including extended-release tablets.
The mechanism of action of Isosorbide involves the conversion of Isosorbide Mononitrate (Imdur), which involves the conversion of Nitric Oxide (NO) in the body, which leads to Vasodilation and relaxation of smooth muscles in the blood vessels. Nitric oxides stimulate the cGMP-dependent protein kinase, resulting in intracellular calcium reduction. This results in effects like venous dilation, coronary dilation, and arterial dilation.

Isosorbide Mononitrate is available in various dosage forms, such as standard and extended-release tablets. The recommended starting dose of Imdur tablet is 60mg or 30mg once daily. The usual dose to prevent angina is 10 mg, taken twice daily, with a full glass of water.
Important Information About Isosorbide (Imdur)
Isosorbide (Imdur) is a drug used for angina. You will require a prescription for Isosorbide (Imdur). Here are some essential points that you should know about this drug:

Side effects of Isosorbide (Imdur) may include fainting, dizziness, headache, and nausea. Usually, these symptoms won't stay for long, and your body will adjust to medication, but speak to your doctor if these symptoms persist or worsen.



Serious side effects of Isosorbide include sudden and severe headaches, vision changes, ringing in your ears, shortness of breath, and chest pain. These severe side effects may worsen and cause serious complications, so try communicating to your doctor.




Isosorbide Mononitrate drug interactions may include drugs used for erectile dysfunction, pulmonary hypertension, such as sildenafil and tadalafil. Share with your doctor about all the medications you are taking because there are over 208 drugs that have known interaction with Isosorbide mononitrate.
FAQs About Isosorbide (Imdur)
How to stop taking Isosorbide Mononitrate?
You are not recommended to stop taking Isosorbide Mononitrate without consulting your doctor suddenly. Stopping the use of Isosorbide suddenly can cause an angina attack.
When to take Isosorbide Mononitrate?
Isosorbide Mononitrate is taken twice daily, with the first dose in the morning and the next 7 hours later. It is necessary to take medications daily around the same time unless your doctor prescribes otherwise.
What happens if you stop taking Isosorbide Mononitrate?
If you stop taking Isosorbide Mononitrate, your angina symptoms may return. It is important to keep taking medication as long as you have symptoms of the disease and your doctor does not ask you to stop.
How long does it take for Isosorbide to work?
It usually takes 1 hour for Isosorbide to start working; if it is an extended-release tablet, it may take longer for the medication to start working. If you have any relevant questions, you should discuss them with one of our qualified doctors online.
What is the typical starting dose of Isosorbide?
The usual starting dose of Isosorbide Mononitrate is 30 mg per day. Dosage also depends on your health condition and your response to treatment. Your doctor will determine your dose, and you should follow exactly as prescribed.
What are the alternatives to Isosorbide (Imdur)?
Some of the known alternatives to Isosorbide Mononitrate for the angina treatment may include Isosorbide Dinitrate or Nitroglycerin. The alternatives may only be decided by your doctor if the doctor thinks that they are more beneficial to you than the existing options.
Who should not take Isosorbide (Imdur)?
Avoid taking Isosorbide Mononitrate if allergic to Isosorbide or any of its ingredients. If you feel any heart attack signs, including pain spreading from jaw to shoulder. You can use it to treat chest pain.
What to avoid with Isosorbide (Imdur)?
You should avoid taking over-the-counter medications cold and flu while taking isosorbide. Alcohol consumption can also lead to increased side effects. It is also important to avoid using Isosorbide Mononitrate as an emergency medication.
This is the best app..You ask anything and the doctors answer you within minutes, i love it

-Phindile Mkhatshwa


It is a good app, it can be helpful with pictures and be very detailed.

-brooke snow


Wow, these people are such a blessing. Dey give accurate answered to questions asked. Its really too good

-Okiti Stephanie


Impressive work !! Connecting to a doctor was so quick. I am really impressed.

-ASIF Khan


Doctor was really great, fast at responding very helpful

-Chelsey


Chat with them the doctor that I chat with very helpful and answer all my questions I recommend to anyone

-edith bien aime


The best patient doctors that understand and give you useful information ..I'm really thankful.

-Lesego Thejane


Very informative and very detailed in explanations.Also pleasant and courteous.I would recommend to anyone.

-Stephanie Brown


Very helpful, very polite and answers every question in a well mannered way.

-kulwinder gill


I really rate this website a lot, you people don't stick and and im sure you try your best to take swift actions for your patients.

-Elijah Mark


Talk to online doctors now and get medical advice, online prescriptions, and referrals within minutes. On-demand healthcare services at your fingertips.