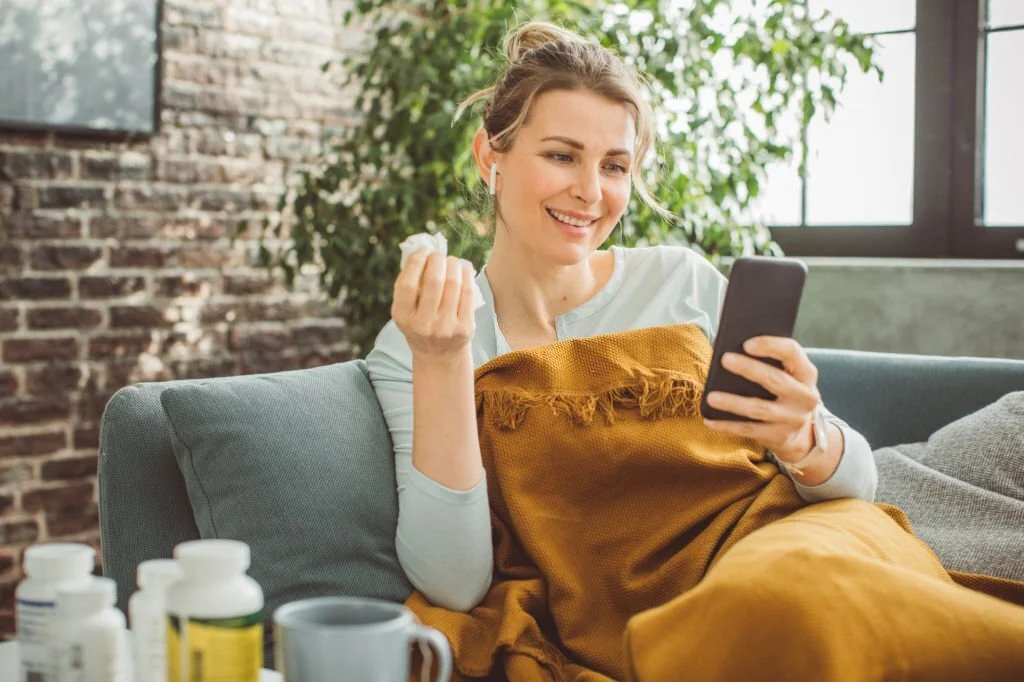 Get a prescription refill for Ferrous Sulfate online
You can get a ferrous sulfate prescription refill online to treat or prevent iron deficiency anemia.
Getting a Ferrous sulfate refill online is very straightforward; you can connect with a doctor at any time and place of your choice at Your Doctors Online. However, please note that a Ferrous sulfate refill online will only be provided after consultation with the doctor and if the treatment is suitable and safe for you.
Request Ferrous Sulfate prescription refill
Get a prescription refill for Ferrous Sulfate online in three easy steps.
Download our app, register and tell us about your medical issue to get started.
Anaemia
Anemia
STD
UTI
Skin
Covid
Connect with a board-certified doctor. You can chat, send pictures and videos.
Hi I'm Dr. Nicole. How may I help you?
Hi Dr Nicole, I have iron deficiency anemia. Can I get a refill of my medication, please?

Our online doctors can help you with your medical issues and give you prescriptions.
Ferrous sufate 325 mg once daily
Send Prescription
Iron, also known as ferrous sulphate (Feosol®, Slow FE®), is a crucial mineral essential for producing red blood cells in the body and belongs to a class of drugs known as Iron supplements. Ferrous sulphate treats or prevents low iron levels and iron-deficiency anemia.
Ferrous sulfate supplements provide essential iron for the formation of hemoglobin in red blood cells, improving oxygen transport in the body and treating iron deficiency anemia.
In some cases, ferrous sulfate may be prescribed for children post-liver transplant to maintain adequate iron levels.
Important information about Ferrous Sulfate
Common side effects of ferrous sulfate encompass upset stomach, constipation, diarrhea, nausea, stomach cramps, teeth staining, unusual taste, and headache.

Serious side effects of ferrous sulfate can include allergic reactions, severe stomach symptoms, dark stools, chest pain, and rapid heartbeat.
FAQs about Ferrous Sulfate prescription refill
How to take ferrous sulfate 325 mg?
To take ferrous sulfate 325 mg, typically follow these guidelines: Take it on an empty stomach or with a small amount of food to enhance absorption, but avoid taking it with dairy products, antacids, or calcium-rich foods. Swallow the tablet whole with a full glass of water to prevent staining teeth.
What is the best time to take ferrous sulfate 325 mg?
The optimum time to take ferrous sulphate is on an empty stomach. Take it two hours after or 30 minutes before eating. You can take it with or after eating if it makes your stomach uncomfortable.
What is the starting dose for ferrous sulfate?
The starting dose for ferrous sulfate often begins with 325 mg (65 mg of elemental iron) taken once or twice daily for adults. However, the initial dosage may vary depending on the individual's age, gender, and medical condition.
How much ferrous sulfate should I take?
The typical dosage for adults is one 200mg pill used once daily. Drops, once daily, 2.4 to 4.8 ml.
Does ferrous sulfate cause constipation?
The stomach discomfort that some people feel, which can vary from heartburn to nausea and vomiting, can be avoided or at least lessened by taking ferrous sulphate with food. Also standard are black or green stools or constipation.
Does ferrous sulfate make you sleepy?
Ferrous sulfate is not typically associated with causing sleepiness or drowsiness. However, some individuals may experience fatigue as a symptom of iron deficiency anemia, which ferrous sulfate aims to alleviate by increasing iron levels and red blood cell production.
Who should avoid Ferrous Sulfate?
A doctor or pharmacy can advise you on whether it is safe for you to take ferrous sulphate if you have hemolytic anemia (a deficiency of red blood cells), porphyria (a hereditary enzyme disorder that causes symptoms to affect the skin or nervous system), or thalassemia (a genetic condition of red blood cells).
What to avoid with Ferrous Sulfate?
When taking ferrous sulfate, avoiding dairy products, antacids, and calcium-rich foods is crucial, as they can inhibit iron absorption. Additionally, excessive consumption of caffeine and tea should be limited, as they can reduce iron absorption.
What is the difference between ferrous sulfate and ferrous gluconate?
A few clinical investigations have revealed that ferrous gluconate, often sold in liquid form, absorbs iron better than ferrous sulphate pills. A higher dosage would be required to compensate for the fact that ferrous gluconate contains less elemental iron than ferrous sulphate.
Can I take ferrous sulfate without doctors' advice?
Some persons should refrain from taking ferrous sulphate. Before taking ferrous sulphate, let your doctor know if you've ever experienced an adverse response to ferrous sulphate or any other medication.
This is the best app..You ask anything and the doctors answer you within minutes, i love it

-Phindile Mkhatshwa


It is a good app, it can be helpful with pictures and be very detailed.

-brooke snow


Wow, these people are such a blessing. Dey give accurate answered to questions asked. Its really too good

-Okiti Stephanie


Impressive work !! Connecting to a doctor was so quick. I am really impressed.

-ASIF Khan


Doctor was really great, fast at responding very helpful

-Chelsey


Chat with them the doctor that I chat with very helpful and answer all my questions I recommend to anyone

-edith bien aime


The best patient doctors that understand and give you useful information ..I'm really thankful.

-Lesego Thejane


Very informative and very detailed in explanations.Also pleasant and courteous.I would recommend to anyone.

-Stephanie Brown


Very helpful, very polite and answers every question in a well mannered way.

-kulwinder gill


I really rate this website a lot, you people don't stick and and im sure you try your best to take swift actions for your patients.

-Elijah Mark


Talk to online doctors now and get medical advice, online prescriptions, and referrals within minutes. On-demand healthcare services at your fingertips.