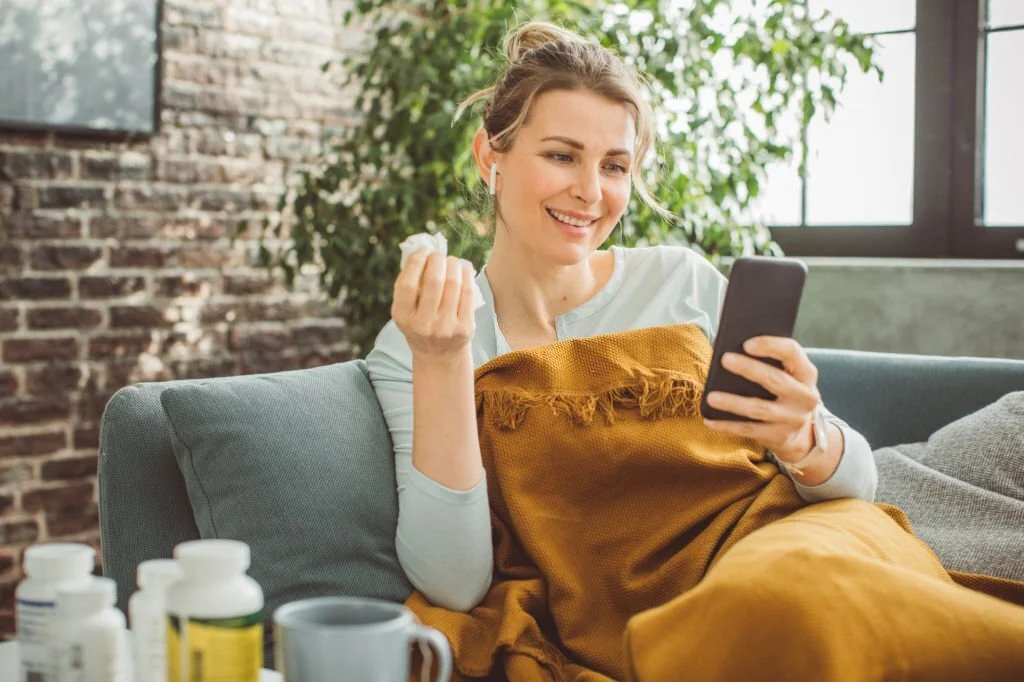 Get Acebutolol prescription refill online
Acebutolol is a prescription medication used to manage high blood pressure and irregular heart rhythm. You can get an Atenolol prescription online by connecting with our doctor at Your Doctors Online. 
However, please note that a refill of Acebutolol online will be provided after consultation with the doctor and if the treatment is considered suitable and safe for you.
Request Acebutolol prescription refill
Get a prescription refill for Acebutolol online in three easy steps.
Download our app, register and tell us about your medical issue to get started.
Cardiovascular
Anemia
STD
UTI

Infections

Covid
Connect with a board-certified doctor. You can chat, send pictures and videos.
Hi I'm Dr. Nicole. How may I help you?
Hi Dr. Nicole, I have been taking Acebutolol to manage hypertension. Can you provide me with a refill?

Our online doctors can help you with your medical issues and give you prescriptions.
Acebutolol Tablets, 400mg, take 1 tablet orally, once daily.
Send Prescription
Acebutolol, commonly available as Sectral, is a prescription drug classified as a beta1-selective adrenoreceptor-blocking agent. Beta-blockers mainly work by blocking the effects of the hormone adrenaline, also called epinephrine. Once that happens, your blood vessels dilate, improving blood flow and lowering blood pressure. Furthermore, Beta-blockers also reduce the heartbeat by causing the muscles in your heart to relax. This reduces the workload on the heart.
After evaluating the severity of your condition, acebutolol dosage and frequency will be determined. Do not take more than the prescribed dose because overdosing can be life-threatening.
Important information about Acebutolol
Some of the common effects include dizziness, lightheadedness, fatigue, headache, constipation, diarrhea, upset stomach and nausea.

Some severe side effects of Acebutolol may include shortness of breath/wheezing, chest pain, weight gain, slow heart rate, joint pain, and swelling of the hands, feet, ankles, or lower legs. Please seek medical help if such is the case. 
FAQs about Acebutolol prescription refill
Is Acebutolol a prescription medicine?
Yes, a prescription is required to get an Acebutolol refill.
Is Acebutolol the same as metoprolol?
Both drugs are from the same class, known as B blockers. However, one drug may be preferred over the other, depending on the patient's diagnosis.
Who should avoid Acebutolol?
Those with diabetes, COPD, Asthma, heart failure and hyperthyroidism should not take Acebutolol.
What can interact with Acebutolol?
The following drugs can interact with Acebutolol: ibuprofen, Indomethacin, naproxen, ketorolac, diclofenac, etodolac, nabumetone, phenylephrine, Pseudoephedrine, and Reserpine.
Acebutolol is available as a capsule. It is usually taken orally once or twice a day, preferably around the same time daily.
What are the alternatives for Acebutolol?
What is the starting dose of Acebutolol?
In the case of hypertension, 400 mg is prescribed or 200 mg by mouth twice daily. The dose will vary according to the response of the patient and the patient's age.
This is the best app..You ask anything and the doctors answer you within minutes, i love it

-Phindile Mkhatshwa


It is a good app, it can be helpful with pictures and be very detailed.

-brooke snow


Wow, these people are such a blessing. Dey give accurate answered to questions asked. Its really too good

-Okiti Stephanie


Impressive work !! Connecting to a doctor was so quick. I am really impressed.

-ASIF Khan


Doctor was really great, fast at responding very helpful

-Chelsey


Chat with them the doctor that I chat with very helpful and answer all my questions I recommend to anyone

-edith bien aime


The best patient doctors that understand and give you useful information ..I'm really thankful.

-Lesego Thejane


Very informative and very detailed in explanations.Also pleasant and courteous.I would recommend to anyone.

-Stephanie Brown


Very helpful, very polite and answers every question in a well mannered way.

-kulwinder gill


I really rate this website a lot, you people don't stick and and im sure you try your best to take swift actions for your patients.

-Elijah Mark


Talk to online doctors now and get medical advice, online prescriptions, and referrals within minutes. On-demand healthcare services at your fingertips.