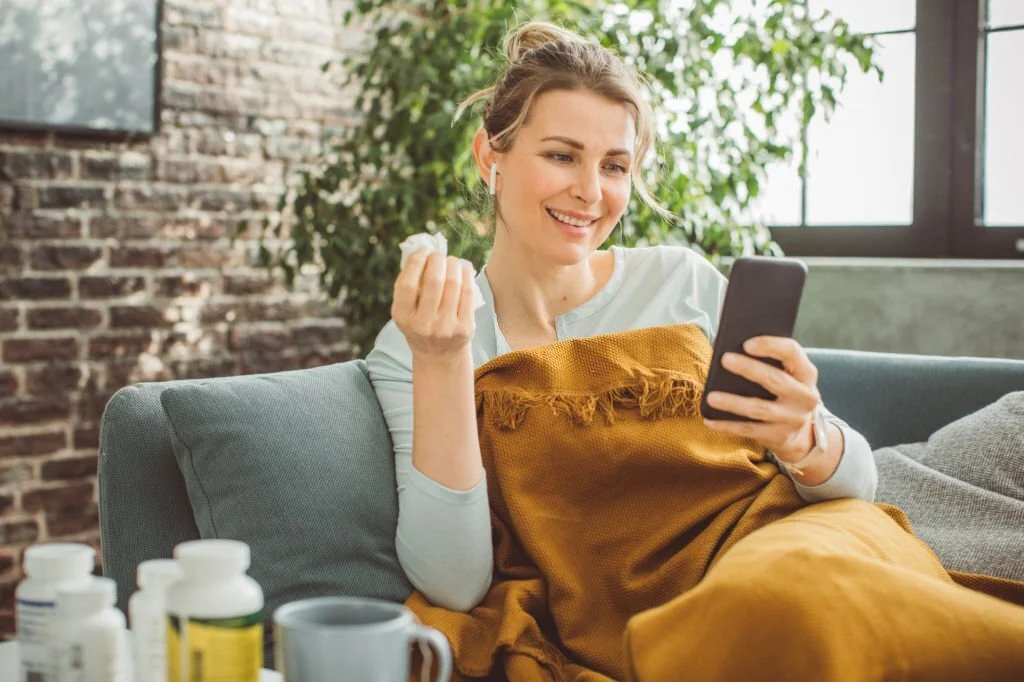 Get Amlodipine(Norvasc) Prescription Refill Online
Amlodipine is used for hypertension, angina, variant angina, Raynaud's phenomenon, and off-label for conditions like migraine prevention, heart failure, and vascular disorders. You can get a Norvasc prescription refill online by connecting with our online doctor at Your Doctors Online, who will ask you to describe your symptoms to determine the best course of treatment. Then, if deemed necessary, they may recommend a follow-up appointment or a visit to a clinic. However, please note a prescription will only be provided after consultation with the doctor and if the treatment is considered suitable and safe for you.
How to Connect with an Online Doctor?
Connect with a health care professional online in 3 easy steps.
Download our app, register and tell us about your medical issue to get started.
Cardiovascular Disease
Anemia
STD
UTI
Skin
Covid
Connect with a board-certified doctor. You can chat, send pictures and videos.
Hi I'm dr. Nicole. How may I help you?
Hi Dr Nicole. I have hypertension. Can I get a prescription refill for Amlodipine?

Our online doctors can help you with your medical issues and give you prescriptions.
Amlodipine 10 mg.

once daily for 1 month
Send Prescription
What is Amlodipine and How to Take It
Amlodipine is a medication belonging to the class of drugs known as calcium channel blockers. It is commonly prescribed for treating high blood pressure (hypertension) and angina chest pain. Amlodipine improves blood flow and lessens the workload on the heart by relaxing and expanding the blood vessels. This helps lower blood pressure and can relieve symptoms of angina.
Amlodipine over the counter is not available. It is taken once daily at the same time each day. You can take it with or without food, but consistency is key. Swallow the tablet whole with a glass of water—do not crush or chew it. Attend regular follow-up appointments to monitor your blood pressure and the effectiveness of the medication. Do not stop taking amlodipine abruptly without consulting your doctor, as they may guide you on gradually reducing the dosage if needed. If you miss a dose, take it as soon as you remember, but if it's close to the time for your next dose, skip the missed one. Store amlodipine at room temperature, away from heat and moisture. An oral tablet of amlodipine 10 mg costs about $17 for a package of 90 pills. This pricing may change depending on your insurance and the pharmacy's price.
Important Information About Amlodipine
Following are some points that you should know about Amlodipine:
Common side effects of Amlodipine may include swelling in the ankles or feet, dizziness, flushing, headache, fatigue, and stomach pain. These are typically mild and transient, but you must inform your doctor if they persist or worsen.

Amlodipine may interact with medications like simvastatin, diltiazem, and grapefruit juice.

It falls under the FDA's pregnancy category C, which may pose risks to the fetus.

Regarding breastfeeding, Amlodipine is known to pass into breast milk. Its use during breastfeeding should be discussed with your doctor, weighing the potential benefits against any possible risks to the infant.

There is no significant cross-reactivity reported between Amlodipine and other commonly used medications.
How long does it take for amlodipine to work?
Amlodipine typically starts working within a few hours of taking the first dose. However, the full effects of amlodipine may take several days to weeks to become apparent.
Do you need a prescription to buy amlodipine?
Yes, a prescription is required to buy amlodipine.
What can be prescribed instead of amlodipine?
Several alternatives to amlodipine can be prescribed depending on an individual's condition and needs. These alternatives include other calcium channel blockers like nifedipine, verapamil, and diltiazem, which work similarly to amlodipine by relaxing blood vessels. ACE inhibitors, e.g. lisinopril, enalapril, and ramipril, have a blood pressure-lowering effect by blocking the effects of an enzyme that narrows blood vessels. ARBs like losartan, valsartan, and candesartan block the action of a hormone that constricts blood vessels. Beta-blockers such as metoprolol and atenolol reduce heart rate and blood pressure by blocking specific receptors. Thiazide diuretics like hydrochlorothiazide increase the elimination of excess salt and water from the body. The choice of alternative medication will depend on an individual's medical history, condition, and other factors and should be determined by a healthcare professional.
Does amlodipine cause weight gain?
Weight gain is not a common side effect of amlodipine, but patients have reported it.
Does amlodipine affect the eyes?
In rare cases, amlodipine has been associated with ocular side effects, including cornea damage resulting in whorl keratopathy. It has also been linked to anterior ischemic optic neuropathy, a condition characterized by reduced blood flow to the optic nerve.
Is Amlodipine bad for the kidneys?
Amlodipine is generally considered safe for individuals with normal kidney function. It is not known to have direct harmful effects on the kidneys.
Can I take pepcid with amlodipine?
Yes, No interaction is present between pepcid and Amlodipine.
What does an amlodipine pill look like?
Amlodipine Besylate, 10 mg tablets, is a white, round, flat-faced, bevelled-edged tablet debossed with IG on one side and 239 on the other.
Can I buy amlodipine over the counter?
No, It is a prescription medication.
What time of day to take amlodipine?
Amlodipine is typically used once a day. You can take it whenever you like but try to take it at roughly the same time each day.
Who should not take amlodipine?
If you have ever had an adverse response to amlodipine or any other medicine, have a liver or renal illness, have heart failure, or have recently had a heart attack, you should not use it.
What happens if I miss a dose of amlodipine?
If you need to remember to take your amlodipine dose, do so as soon as you remember. However, if you have fewer than 12 hours until your next dose, it is best to wait and take your following amount at the regular time. Do not take two amlodipine dosages at the same time.
What happens if I take too much amlodipine?
Amlodipine overdose can be lethal due to non-cardiogenic pulmonary edema, refractory shock, and acute renal failure, and its treatment can be complex. Early and active intensive care, inotropic support, calcium infusion, and other supportive interventions can enhance outcomes.
This is the best app..You ask anything and the doctors answer you within minutes, i love it

-Phindile Mkhatshwa


It is a good app, it can be helpful with pictures and be very detailed.

-brooke snow


Wow, these people are such a blessing. Dey give accurate answered to questions asked. Its really too good

-Okiti Stephanie


Impressive work !! Connecting to a doctor was so quick. I am really impressed.

-ASIF Khan


Doctor was really great, fast at responding very helpful

-Chelsey


Chat with them the doctor that I chat with very helpful and answer all my questions I recommend to anyone

-edith bien aime


The best patient doctors that understand and give you useful information ..I'm really thankful.

-Lesego Thejane


Very informative and very detailed in explanations.Also pleasant and courteous.I would recommend to anyone.

-Stephanie Brown


Very helpful, very polite and answers every question in a well mannered way.

-kulwinder gill


I really rate this website a lot, you people don't stick and and im sure you try your best to take swift actions for your patients.

-Elijah Mark


Talk to online doctors now and get medical advice, online prescriptions, and referrals within minutes. On-demand healthcare services at your fingertips.