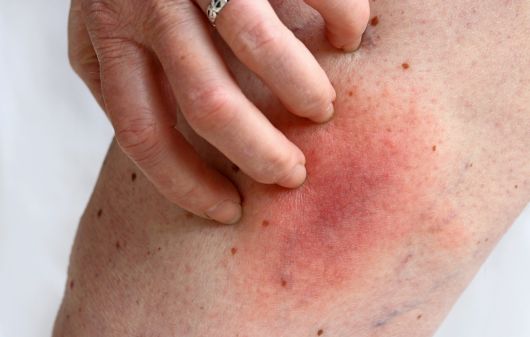 Get Cellulitis Prescription Treatment Online
Cellulitis is a bacterial infection that spreads from the injured skin and causes swelling, which may or may not be accompanied by painful blisters on the legs, arms, or other body parts in some people. Mild cellulitis goes away in 3-5 days with antibiotics. You can prevent cellulitis by taking good care of your wound and following a hygienic protocol for wound cleaning.
Consult our certified doctors today to get cellulitis treatment online. You can deliver the prescription at your local pharmacy with Your Doctors Online.
How to connect with doctor for cellulitis
Connect with a health care professional online in 3 easy steps.
Download our app, register and tell us about your medical issue to get started.
Skin
Sexual Health
Anemia
STD
UTI
Covid
Connect with a board-certified doctor. You can chat, send pictures and videos.
Hi I'm dr. Nicole. How may I help you?
Hi Dr. Nicole, I have painful blisters with swelling and redness on my lower leg. Could this be due to Cellulitis?

Our Online doctors can help you with your medical issues and give you prescriptions.
Cephalexin 500mg

Take four times a day for seven days



Send Prescription
Cellulitis can be painful and usually affect one side of the body. Some symptoms of cellulitis are skin dimpling, pain, redness, swelling, fever, blisters, and tenderness. 
It is caused by a bacterial infection, either streptococcus or staphylococcus, which causes disease from damaged skin. It usually occurs on the lower leg but can also develop on other body parts. Methicillin-resistant Staphylococcus aureus (MRSA) worsens cellulitis as it cannot be treated with common antibiotics.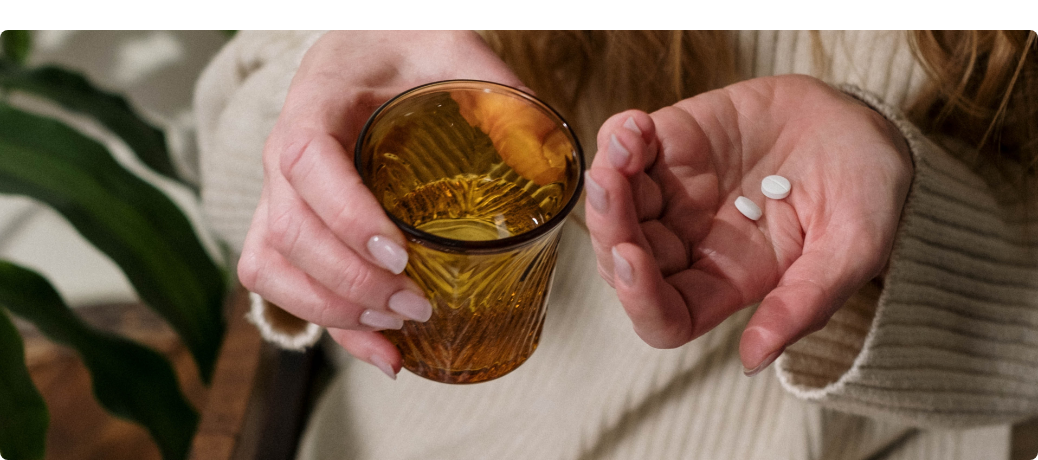 What is the fastest way to get rid of cellulitis?
The fastest way to get rid of cellulitis is an oral antibiotic per your doctor's prescription. It will take at least three days to reduce the symptoms and for the infection to heal, while the bacteria will be removed from the body once you complete the antibiotic course, i.e., in 5-10 days.
How to treat cellulitis on legs?
To treat cellulitis on the legs, your doctor will recommend an antibiotic course to kill the bacterial infection. Keep your legs elevated to speed up healing, decreasing inflammation and swelling and speeding up recovery.
What are the cellulitis healing stages?
When the cellulitis starts healing, you will notice reduced swelling, less redness and firmness around the affected area, less pain, and a lightening of the rash. The infection may appear worse during the first two days due to inflammation. Wait at least 48 hours for signs of improvement. After three days, pain decreases, swelling reduces, and warmth in the infected area lessens. After five days, the affected skin becomes less tender after a noticeable decrease in pain, swelling, and redness. Finally, after ten days, most or all symptoms should subside if the body responds well to antibiotics. A 10-day course is usually prescribed, but a five-day period can also be practical.
What is the treatment for periorbital cellulitis?
Periorbital cellulitis is an eyelid infection, and the best treatment for cellulitis is an antibiotic medication that targets the infection-causing bacteria, i.e., streptococcus species.
How Is Cellulitis Treated When MRSA Causes it?
Cellulitis can be treated with an oral antibiotic, and the symptoms improve within three days. However, the course is completed in 5-10 days. If MRSA causes cellulitis, the treatment includes cephalexin (500mg) four times a day and trimethoprim-sulfamethoxazole (800mg/160mg) for five days, taken twice daily.
Can online doctors treat cellulitis?
Yes, online doctors can treat cellulitis and its associated symptoms without waiting in a queue for hours. At Your Doctors Online, you can get cellulitis treatment from professional doctors and get your prescription delivered to your local pharmacy.
Is bed rest good for cellulitis?
Yes, plenty of rest helps speed recovery, reducing swelling and pain. Some over-the-counter medicines like ibuprofen and acetaminophen can also help reduce the pain.
How can I prevent cellulitis from getting worse?
The best way to control the infection is to use an antibiotic course prescribed by your doctor. However, certain practices can help contain the infection and stop making it worse, like quick wound treatment, fulfilling the moisture requirement of the skin, and keeping the skin clean. Moreover, avoid any physical injuries or nail scratches. If you have any accompanying medical issues, get their treatment alongside them.
What is the best way to treat cellulitis at home?
Keeping the area dry and clean, washing at least twice daily, and applying petroleum jelly can speed up recovery and antibiotic therapy to fight infections. However, don't use harsh chemicals like alcohol or hydrogen peroxide as it worsen the condition and the healing process slows down. Moreover, covering the area of the wound to prevent irritation, keeping the affected area elevated to reduce swelling and pain, taking over-the-counter medicines, and applying a cold compress can further increase the healing chances. Additionally, if cellulitis accompanies underlying health conditions, it is essential to treat those first to get better results.
Is heat or ice better for cellulitis?
For cellulitis, a warm or cold compress via ice can help reduce the symptoms. However, in some patients, ice or cold compress, four times a day for 20 minutes each, can help speed up the healing and reduce the pain. However, you will require antibiotics to kill the infection for the treatment. Some pain relief medications like Tylenol and Mortin can also ease the symptoms and provide temporary relief.
This is the best app..You ask anything and the doctors answer you within minutes, i love it

-Phindile Mkhatshwa


It is a good app, it can be helpful with pictures and be very detailed.

-brooke snow


Wow, these people are such a blessing. Dey give accurate answered to questions asked. Its really too good

-Okiti Stephanie


Impressive work !! Connecting to a doctor was so quick. I am really impressed.

-ASIF Khan


Doctor was really great, fast at responding very helpful

-Chelsey


Chat with them the doctor that I chat with very helpful and answer all my questions I recommend to anyone

-edith bien aime


The best patient doctors that understand and give you useful information ..I'm really thankful.

-Lesego Thejane


Very informative and very detailed in explanations.Also pleasant and courteous.I would recommend to anyone.

-Stephanie Brown


Very helpful, very polite and answers every question in a well mannered way.

-kulwinder gill


I really rate this website a lot, you people don't stick and and im sure you try your best to take swift actions for your patients.

-Elijah Mark


Talk to online doctors now and get medical advice, online prescriptions, refills, lab requisitions and medical notes within minutes. On-demand healthcare services at your fingertips.