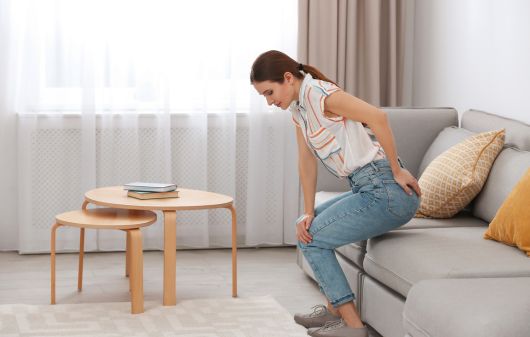 Get Hemorrhoids Treatment Online
Hemorrhoids or piles are like varicose veins. However, the swollen veins are in your anus instead of your legs. It can be external or internal, and medications can cause their occurrence.
If you are experiencing pain and swelling from hemorrhoids, consult our doctor at Your Doctors Online for the treatment and prescription of hemorrhoids.
How to connect with doctor for hemorrhoids
Connect with a health care professional online in 3 easy steps.
Download our app, register and tell us about your medical issue to get started.
Hemorrhoids
Anemia
STD
UTI
Skin
Covid
Connect with a board-certified doctor. You can chat, send pictures and videos.
Hi I'm dr. Nicole. How may I help you?
Hi Dr. Nicole, I have anal pain, bleeding, and swelling due to hemorrhoids. What should I do?

Our online doctors can help you with your medical issues and give you prescriptions.
Anusol HC (ointment) 100mg 

Apply this ointment twice a day for one week

Don't use it during pregnancy or breastfeeding
Send Prescription
External hemorrhoids cause itching, pain, swelling, bleeding around the anus, and pain or discomfort while sitting. Prolapsed hemorrhoids may bulge outside the anus.

Internal hemorrhoids are often asymptomatic but may cause painless rectal bleeding, seen as blood on toilet paper, in stool, or in the toilet bowl.

Thrombosed hemorrhoids are a hard lump near the anus with intense swelling and pain.
There are various causes of hemorrhoids, as follows: 
Pressure due to longer sitting habits, especially on the toilet, due to constipation, obesity, and a low-fiber diet. 

Lifting weights can also increase the pressure and cause hemorrhoids, 

Increased pressure on the pelvic floor due to childbearing.
Hemorrhoid-type symptoms can also be caused by other gastrointestinal disorders, such as colon cancer, Crohn's disease, and ulcerative colitis, which require medical evaluation for proper diagnosis and management.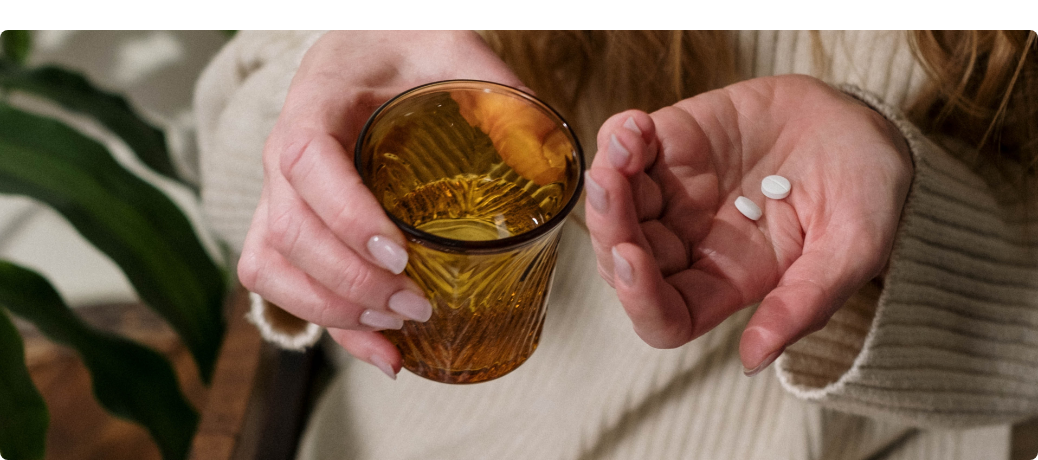 How to get rid of hemorrhoids?
You can eliminate hemorrhoids by eating fiber-rich foods, like whole grains, fruits, and vegetables. Along with diet, you can incorporate lifestyle changes like topical treatments like hydrocortisone cream, witch hazel, or numbing pads, applying warm compress, and taking oral painkillers.
How to stop a bleeding hemorrhoid?
Hemorrhoid bleeding can be stopped using over-the-counter topical creams like hydrocortisone, taking warm baths, spend no more than 2 minutes on the commode as it stretches and shrink the blood vessels causing bleeding. Topical creams like hydrocortisone help reduce the inflammation, while others like lidocaine numb the area. You can get the prescription for these creams at Your Doctors Online.
How to get rid of external hemorrhoids without surgery?
External hemorrhoids can be removed without surgery using other options like injections known as sclerotherapy, rubber band ligation called hemorrhoid banding, laser, infrared or bipolar coagulation, cold compress, over-the-counter creams, and stool softeners.
How to treat hemorrhoids at home?
Hemorrhoids can be treated at home with witch hazel, aloe vera, tea tree oil, coconut oil, cold compress to reduce swelling, warm compress, bath with Epsom salt and warm water. Also, try to avoid tight clothing as they further compress the blood vessels, worsening the condition. In addition, avoid weight lifting, longer sitting and eating foods that make you constipate. Consult our doctors at Your Doctors Online for the treatment and prescription of hemorrhoids.
What is the fastest way to heal a thrombosed hemorrhoid?
The fastest way to heal a thrombosed hemorrhoid, if it is external, is surgical excision or anti-inflammatory medications that relieve inflammation and pain. Other options include giving it time, using stool softeners, eating a high-fiber diet, and using topical creams to help ease the symptoms. Consult a doctor at Your Doctors Online immediately if your hemorrhoid is not improving and is causing pain and bleeding.
Do thrombosed hemorrhoids go away on their own?
Thrombosed hemorrhoids can go away on their own, but it takes time. Until then, it may accompany pain and inflammation. Consult a doctor if the pain continues or accompanies bleeding for possible treatment options. You can talk to a doctor at Your Doctors Online to treat and prescribe hemorrhoids.
Do I need to see a doctor for a thrombosed hemorrhoid?
You should see a doctor if your thrombosed hemorrhoid becomes painful, bleeds, and causes anus swelling and inflammation. Doctors can either physically remove the clot to relieve the symptoms or may prescribe you medications for the quick recovery of the hemorrhoid. You can consult a doctor virtually at Your Doctors Online to treat thrombosed hemorrhoids.
How do you stop hemorrhoids from getting worse?
You can stop hemorrhoids from worsening or flaring up by exercising regularly, taking time, treating the clot, banding, hemorrhoidectomy, applying topical treatments to reduce swelling and inflammation, and eating a fiber-rich diet. Additionally, improve your sitting posture, especially on the toilet, and don't sit for too long. Consult a doctor for treatment and prescription of hemorrhoids at Your Doctors Online.
What is the best treatment for hemorrhoids during pregnancy?
If you experience hemorrhoids during pregnancy, try some practices like not sitting for too long, taking breaks, or sitting on a donut cushion instead. Otherwise, you can ask a doctor at Your Doctors Online for the treatment and prescription of hemorrhoids during pregnancy without delay. Our doctor will prescribe medicines that are safe to use during pregnancy.
Is there any immediate relief for hemorrhoids?
For immediate relief, you can consult a doctor for creams like hydrocortisone or over-the-counter options like oral medications that reduce pain, swelling, and inflammation. You can talk to a doctor at Your Doctors Online to treat and prescribe hemorrhoids.
Can you shrink hemorrhoids?
Yes, you can shrink a hemorrhoid via coagulation therapy, in which the hemorrhoid's blood supply is cut off via laser, heat, or electricity. It kills the hemorrhoid leaving a scar that holds the nearby veins in place without causing further inflammation and interfering with the anal canal.
This is the best app..You ask anything and the doctors answer you within minutes, i love it

-Phindile Mkhatshwa


It is a good app, it can be helpful with pictures and be very detailed.

-brooke snow


Wow, these people are such a blessing. Dey give accurate answered to questions asked. Its really too good

-Okiti Stephanie


Impressive work !! Connecting to a doctor was so quick. I am really impressed.

-ASIF Khan


Doctor was really great, fast at responding very helpful

-Chelsey


Chat with them the doctor that I chat with very helpful and answer all my questions I recommend to anyone

-edith bien aime


The best patient doctors that understand and give you useful information ..I'm really thankful.

-Lesego Thejane


Very informative and very detailed in explanations.Also pleasant and courteous.I would recommend to anyone.

-Stephanie Brown


Very helpful, very polite and answers every question in a well mannered way.

-kulwinder gill


I really rate this website a lot, you people don't stick and and im sure you try your best to take swift actions for your patients.

-Elijah Mark


Talk to online doctors now and get medical advice, online prescriptions, refills, lab requisitions and medical notes within minutes. On-demand healthcare services at your fingertips.