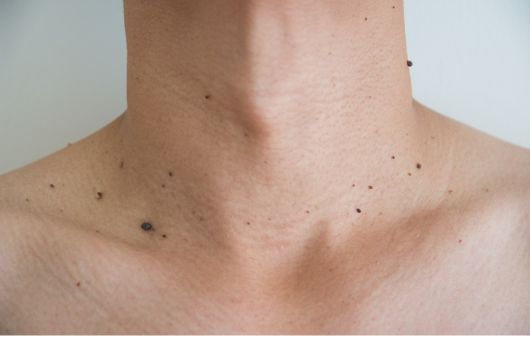 Get Genital Warts Treatment Online
Genital warts are caused by herpes papillomavirus (HPV), a sexually transmitted infection. This virus transmits through skin to skin contact. You can transfer the infection to your partner if you have anal or vaginal sex
Get online treatment for genital warts and prescriptions at Your Doctors Online and avoid sexual intercourse to stop the spread.
How to connect with doctor for genital warts
Connect with an online doctor and get a prescription online.
Download our app, register and tell us about your medical issue to get started.
Skin
Sexual Health
Obesity
STD
UTI
Allergies
Connect with a board-certified doctor. You can chat, send pictures and videos.
Hi I'm dr. Nicole. How may I help you?
Hi Dr. Nicole, I have cauliflower-like bumps on my genital area. Could these be Genital warts?

Our online doctors can help you with your medical issues and give you prescriptions.
Imiquimod 3.75% (Topical)
Apply once at night until total warts clearance


Send Prescription
For diagnosing genital warts, your provider may recommend the following diagnostic tests:
Pap test during a pelvic exam

The anoscope is an anal exam to check for genital warts inside the anus

A colposcopy or biopsy is done in case of vaginal or cervix warts
There are varied treatment options for genital warts, including the following:
Genital Warts Topical Medication

Surgical Excision

Cryotherapy or freezing

Electrocautery or electric burning

Laser therapy 

Loop electrosurgical excision procedure (LEEP)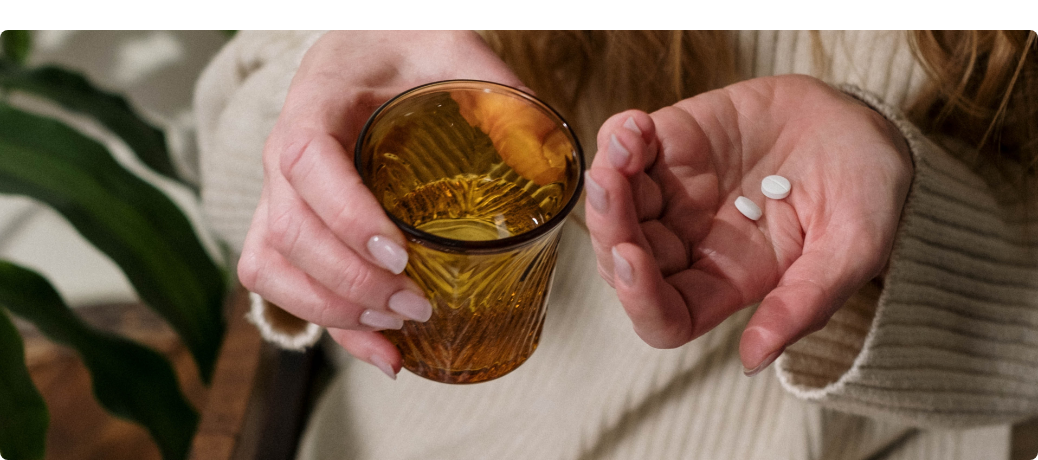 Can I treat genital warts myself?
You cannot treat a viral infection caused by HPV, i.e., genital warts, on your own as there are no over-the-counter genital warts treatment options. You must consult your doctor to treat the infection with the prescribed antivirals or other therapies. If you leave the infection untreated, the virus can live inside your body and weaken your immune system over time.
Can Vaseline remove genital warts?
Petroleum jelly helps reduce the skin irritation around the warts but does not heal them. For healing, you can apply ointments like Aldara or Veregen. Meanwhile, you can clean the area with water and soap and apply Vaseline to the site of infection twice a day to reduce irritation.
What is the best cream for genital warts?
The best cream for genital warts is Imiquimod which you can apply to warts, and it helps fight the virus, reducing its spread and treating the infection. Other options include trichloroacetic acid, podophyllin, and sinecatechins. These creams help boost immunity and heal the body to fight against the virus.
Can genital warts be diagnosed online?
Yes, you can get genital warts diagnosis online with Your Doctors Online. You can book a consultation, and a doctor will assist you 24/7. You can chat about the symptoms you experience. They will prescribe you treatment based on your warts' severity and condition and deliver it to your local pharmacy.
Is saltwater good for genital warts?
Saltwater can help reduce inflammation and ease pain and swelling. You can wash warts with a hand full of salt mixed in water and apply it to the affected area twice daily.
What are my genital wart treatment options?
Genital warts can be treated by either hospital treatments by professional doctors like trichloroacetic or bichloroacetic acid, laser, freezing with liquid nitrogen, surgical removal, or electrocautery. Trichloroacetic acid is a chemical treatment that helps dry the warts within a week. Liquid nitrogen therapy, or cryotherapy, freezes and removes the warts. Else, your doctor may surgically remove the warts or give an electrical current to burn the warts via electrocautery.
Does Colgate remove genital warts?
No, using toothpaste on the warts is not recommended by doctors as it can further irritate your skin and cause more harm than good. It is a famous home remedy but not effective per doctor's advice.
Can hot water cure warts?
Yes, hot water can work for healing warts quickly, as the virus doesn't survive above 43 degrees Celsius. The skin burns if the temperature of the water is above 46 degrees. So, you can expose warts to water hot enough to kill the virus (43.3 degrees) but not sufficient to burn your skin, so keep it below 46 degrees.
What vitamin deficiency causes warts?
Some vitamins are essential to keep our immune system and body healthy and free of any pathogen attacks, like vitamin B12 and zinc. If your serum vitamin B12 and zinc levels are below the average threshold, you may be exposed to various pathogenic microbes that can cause infections and, ultimately, infections. Eating diets rich in vitamin B12 and zinc or taking over-the-counter supplements to fulfill your deficiency is a good idea.
Is Honey good for genital warts?
With its antibacterial and anti-inflammatory properties, honey is an excellent medicinal drink. In addition to taking it orally, you can apply it to your warts, as it will block the oxygen transfer and help kill the virus.
What foods prevent warts?
Foods rich in vitamin B12 and calcium, like whole grains, green leafy vegetables, some dry fruits, and citrus fruits, help prevent warts, keeping the immune system strong and nullifying the virus attacks. Therefore, savor kale, spinach, almonds, oranges, and oats for a healthy immune system and body.
Can genital warts cause infertility?
No, genital warts don't affect fertility or even newborn baby during delivery if the virus is a low-risk warts causing HPV strain. However, if the virus is a cancer-causing strain, it can cause problems in conceiving and carrying the baby.
Can I have a normal life with genital warts?
Yes, you can have a normal lifestyle with genital warts as a low-risk strain of herpes papillomavirus causes them. These strains don't cause life-threatening situations but can cause painful warts, which are treatable.
This is the best app..You ask anything and the doctors answer you within minutes, i love it

-Phindile Mkhatshwa


It is a good app, it can be helpful with pictures and be very detailed.

-brooke snow


Wow, these people are such a blessing. Dey give accurate answered to questions asked. Its really too good

-Okiti Stephanie


Impressive work !! Connecting to a doctor was so quick. I am really impressed.

-ASIF Khan


Doctor was really great, fast at responding very helpful

-Chelsey


Chat with them the doctor that I chat with very helpful and answer all my questions I recommend to anyone

-edith bien aime


The best patient doctors that understand and give you useful information ..I'm really thankful.

-Lesego Thejane


Very informative and very detailed in explanations.Also pleasant and courteous.I would recommend to anyone.

-Stephanie Brown


Very helpful, very polite and answers every question in a well mannered way.

-kulwinder gill


I really rate this website a lot, you people don't stick and and im sure you try your best to take swift actions for your patients.

-Elijah Mark


Talk to online doctors now and get medical advice, online prescriptions, refills, lab requisitions and medical notes within minutes. On-demand healthcare services at your fingertips.