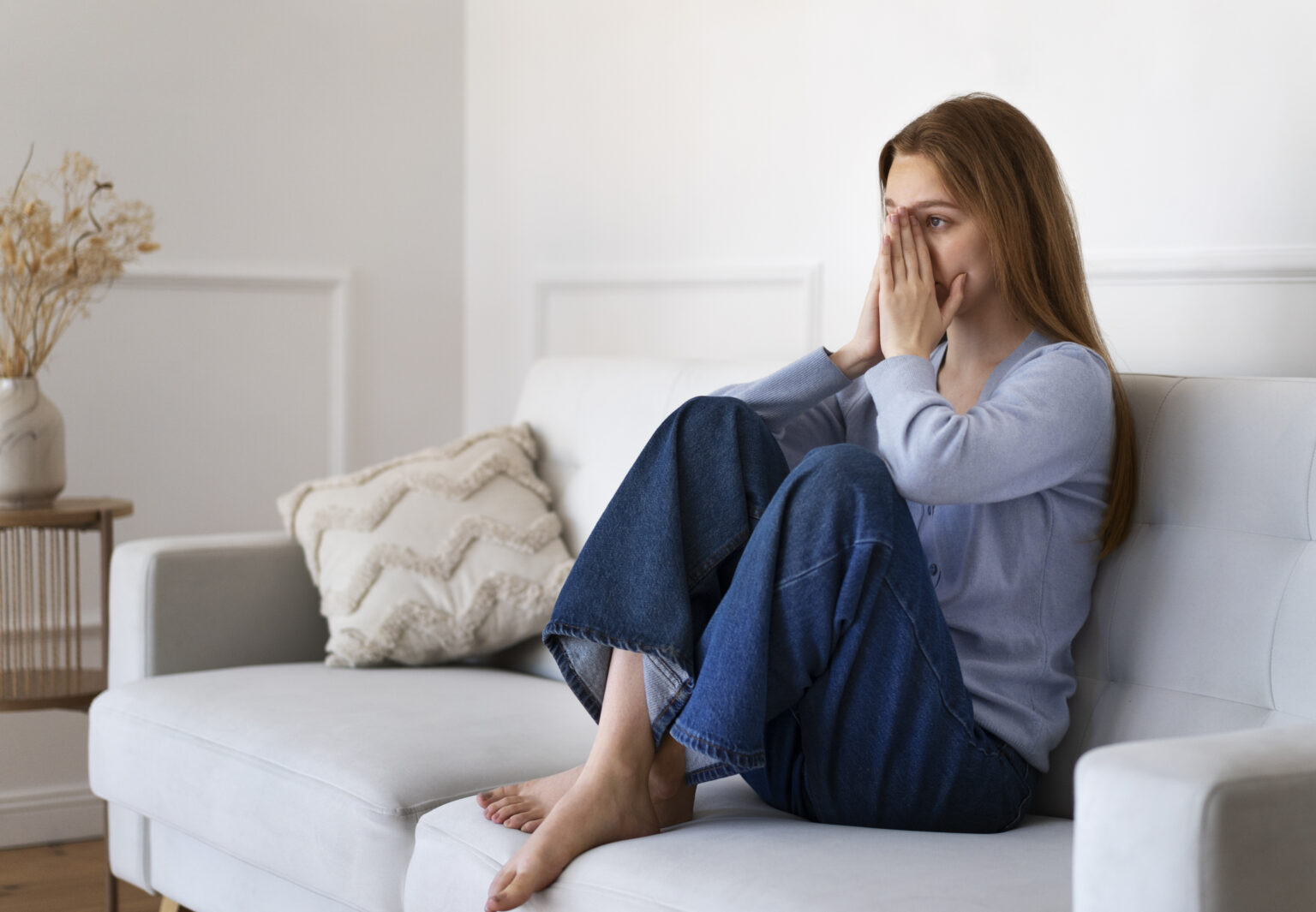 Get Anxiety treatment online
Anxiety looks like a persistent feeling of fear, uneasiness, shaking, and overwhelm. Most people experience the fear of being looked at or judged for their actions or words, making them feel underconfident and anxious all the time.
If you experience similar feelings, talk to a doctor online from your home. Our doctors are here to help you with a quality telehealth experience 24/7!
How to connect with doctor for Anxiety treatment
Connect with a virtual doctor and get anxiety treatment.
Download our app, register and tell us about your medical issue to get started.
Mental Health
STD
UTI
Sexual Health
Skin
Allergies
Connect with a board-certified doctor. You can chat, send pictures and videos.
Hi I'm Dr. Nicole. How may I help you?
Hi Dr. Nicole, I have recurrent episodes of anxiety and panic attacks. Can you help me?

Our online doctors can help you with your medical issues and give you prescriptions.
Take once a day for a month



Send Prescription
How do I know if I have anxiety?
If you are unsure whether you suffer from anxiety or not, here are some of the common symptoms to look for: 
Stage fright

Fast heartbeat 

Fear of public speaking

Getting breathless while speaking

Restlessness and constant feelings of fear

Shaking and trembling while speaking or doing anything in public
Still not sure? Consult with a doctor for better diagnosis and treatment online. We understand seeing even a doctor if you suffer from anxiety gets uncomfortable, so we bring a virtual consultation solution. Get treatment at your ease, with or without video, in minutes!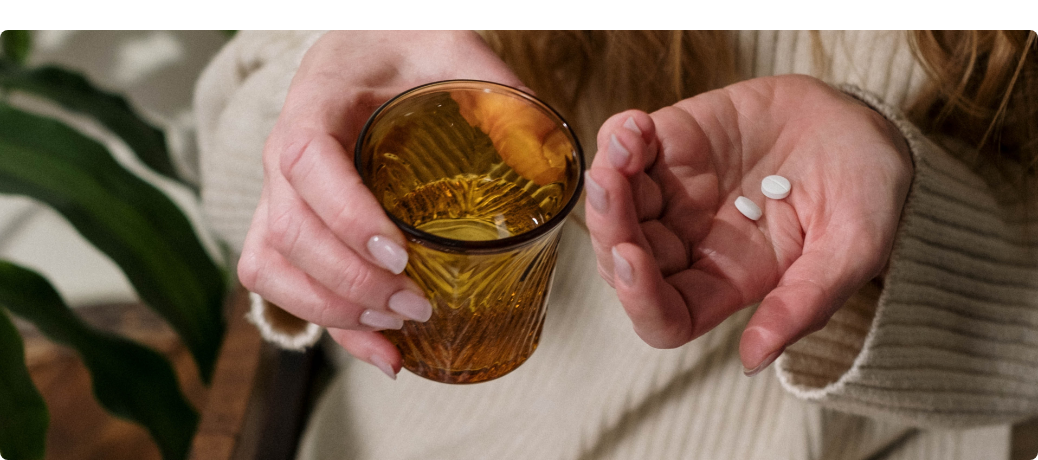 FAQs about Anxiety treatment online
What is the best treatment for anxiety in older people?
Your doctor may prescribe different medicines for older patients depending on their health condition and age. The most common options include Duloxetine, Sertraline, and Venlafaxine.
What is ketamine treatment for anxiety?
Ketamine is an FDA-approved medication used as an anesthetic agent during surgery. However, it is not approved for other conditions like pain, anxiety, etc. It is better to get advice from a doctor before taking any medication.
Can I get anxiety medication without going to the doctor?
The anti-anxiety drugs are also known as anxiolytics which, if taken without consultation with a doctor, can lead to serious side effects due to the drug's interactions with alcohol and other medications. Therefore, these medications are unavailable over the counter, and you will need a doctor's prescription.
What deficiency causes anxiety and panic attacks?
If you are deficient in vitamin B6 and iron, you can experience anxiety and panic attacks. Other vitamins whose deficiency can cause anxiety include magnesium, vitamin D, selenium, antioxidants, zinc, and omega 3. Therefore, consult a doctor for your body's health. He may recommend some tests to clearly understand what deficiencies might have caused you anxiety and panic attacks.
What is the root cause of anxiety disorder?
The root cause of the anxiety disorder is periodic stress episodes or a significant setback event that triggers excessive anxiety. In addition, some people are more prone to anxiety than others depending upon your personality type. Consult a doctor today if you experience the symptoms of anxiety.
How do I get prescribed anti-anxiety medication online?
You can get anti-anxiety medication online with Your Doctors Online. Download our app and register yourself. Describe your issue, and connect with a doctor. Get a prescription for anxiety delivered to your preferred pharmacy.
When should you get medicated for anxiety?
Anxiety medication is required if your condition is too serious to carry out day-to-day activities. Using medications can help get short-term relief and works effectively when used with therapy, exercise, and emotional support by people around you.
What happens if anxiety isn't treated?
Left untreated, it can interfere with daily activities and worsen over time. The negative consequences include loss of productivity, suicidal thoughts, disability, and risk of developing mental health issues. You can get a prescription for anxiety medications like escitalopram with our virtual telehealth services.
What is the safest anti-anxiety drug?
The safest anti-anxiety drug is Buspirone for short or long-term anxiety treatment. It is safe as it works slowly compared to benzodiazepines and has fewer side effects or addiction.
How long does anxiety medicine take to start working?
Do anxiety meds cause weight gain?
Anxiety medications have side effects on metabolism, which can cause an increase in weight gain. Also, some people binge on food during anxiety, ultimately gaining weight.
This is the best app..You ask anything and the doctors answer you within minutes, i love it

-Phindile Mkhatshwa


It is a good app, it can be helpful with pictures and be very detailed.

-brooke snow


Wow, these people are such a blessing. Dey give accurate answered to questions asked. Its really too good

-Okiti Stephanie


Impressive work !! Connecting to a doctor was so quick. I am really impressed.

-ASIF Khan


Doctor was really great, fast at responding very helpful

-Chelsey


Chat with them the doctor that I chat with very helpful and answer all my questions I recommend to anyone

-edith bien aime


The best patient doctors that understand and give you useful information ..I'm really thankful.

-Lesego Thejane


Very informative and very detailed in explanations.Also pleasant and courteous.I would recommend to anyone.

-Stephanie Brown


Very helpful, very polite and answers every question in a well mannered way.

-kulwinder gill


I really rate this website a lot, you people don't stick and and im sure you try your best to take swift actions for your patients.

-Elijah Mark


Talk to online doctors now and get medical advice, online prescriptions, refills, lab requisitions and medical notes within minutes. On-demand healthcare services at your fingertips.