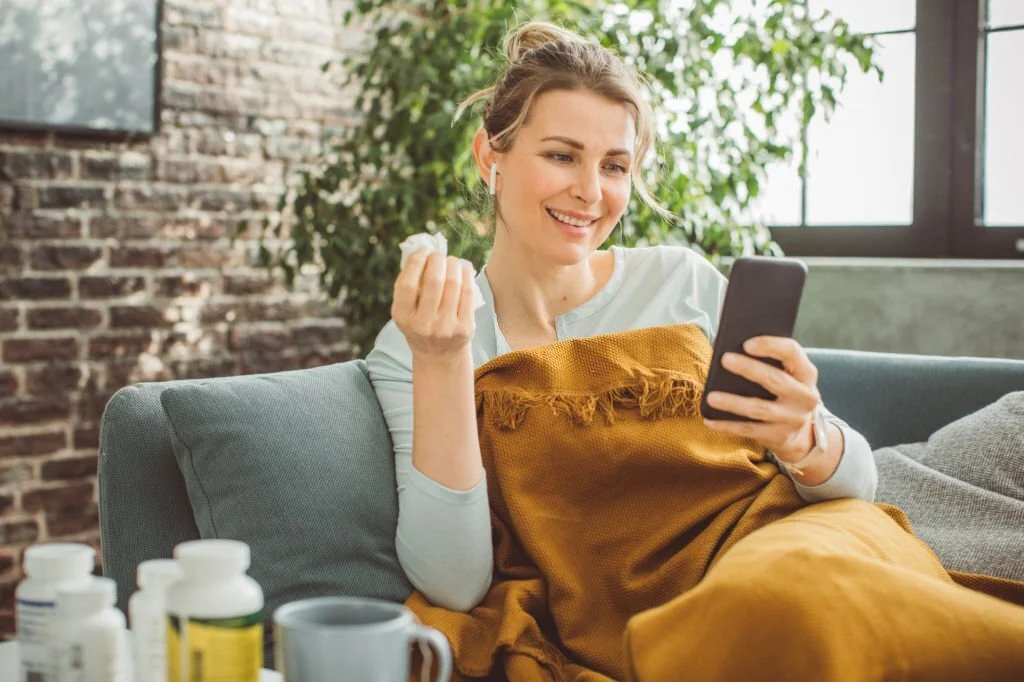 Get a Prescription for Nystatin Online
Nystatin is a prescription medication for fungal infections of the mouth, skin, stomach lining, and intestines. You can get a prescription for nystatin online by connecting with our online doctor at Your Doctors Online, who will ask you to describe your symptoms to determine the best course of treatment. Then, if deemed necessary, they may recommend a follow-up appointment or a visit to a clinic. However, please note a prescription will only be provided after consultation with the doctor and if the treatment is considered suitable and safe for you.
How to Connect with an Online Doctor?
Connect with a health care professional online in 3 easy steps.
Download our app, register and tell us about your medical issue to get started.
Gastrointestinal
Anemia
STD
UTI
Skin
Covid
Connect with a board-certified doctor. You can chat, send pictures and videos.
Hi I'm dr. Nicole. How may I help you?
Hi Dr. Nicole, My child has oral candidiasis, which is bad. Can I get some form of treatment, please?

Our online doctors can help you with your medical issues and give you prescriptions.
Nystatin Lozenges, 400,000 units, one four times a day for 7 days. 

Allow the lozenge to dissolve in the mouth slowly. Dissolve in approx 30 minutes.
Send Prescription
What is Nystatin and How to Take It
Nystatin is an antifungal drug used to treat various fungi infections, mainly brought on by organisms resembling yeast, including the Candida species. It is a member of the polyene drug class and functions by attaching to ergosterol, an essential element of fungal cell membranes, making them porous and leaky. As a result, the fungal cells are eliminated, which causes the infection to clear up. Nystatin is frequently recommended for vaginal yeast infections, oral thrush, and superficial skin infections. It comes in many forms, including creams, ointments, oral tablets, and suspensions. Nystatin is typically viewed as safe and is regularly administered for babies and those with compromised immune systems who are more susceptible to fungal infections.
Nystatin over the counters is not available. Nystatin is a commonly prescribed antifungal medication available in various forms, including oral tablets, vaginal applications, and topical creams/ointments. For vaginal yeast infections, it is inserted once or twice daily for two weeks. It can be taken orally as tablets, lozenges, or liquid suspension, usually three to five times a day for fourteen days. Topical nystatin is applied twice daily to the affected skin. It's essential to follow the prescribed dosage and complete the entire course of treatment to avoid recurrence. Only stop or adjust the dosage with your doctor's guidance. Complying with instructions ensures effective management of fungal infections.
Important Information About Nystatin
Following are some points that you should know about nystatin:
Nystatin may interact with other medications, especially antifungals like amphotericin B or azoles, potentially affecting treatment efficacy. Inform your doctor about all medications you are taking.

There is no known counter-reactivity with common foods or beverages. However, alcohol should be avoided during treatment, as it may worsen side effects.

Stomach cramps, diarrhea, vomiting, and nausea are typical side effects. It's possible to experience allergic responses, including a rash, itching, swelling, or breathing problems. Immediately notify your healthcare provider if such reactions occur.

Liver dysfunction, severe diarrhea and blood disorders may occur. 
Is nystatin over the counter?
No, Nystatin is not available over the counter. It requires a prescription from a healthcare professional.
Does nystatin cause diarrhea?
Yes, Nystatin can cause diarrhea as one of its typical side effects.
How to apply nystatin ointment for yeast infection?
Use clean hands to apply this cream to the recommended level on the applicator. Push the plunger to release the drug after inserting the applicator well into the vagina. As your doctor prescribes, use this medication typically once or twice daily in the morning and evening.
How to use nystatin oral suspension for infants?
After each meal or at least 30 minutes before you feed your infant, administer one cc of nystatin. Each side of the mouth should receive nystatin. As soon as it is ingested, it serves no purpose.
How long does it take for nystatin to work?
Nystatin typically begins to function after two days. Nystatin should be used or continued for two days after your condition improves.
What is the typical starting dose of nystatin?
The typical starting dose of nystatin varies depending on the formulation and the treatment condition. A standard starting dose for oral thrush is 100,000 units applied to the affected area once or twice daily. For vaginal yeast infections, it is often one 100,000 unit application inserted into the vagina once or twice a day.
Who should not take nystatin?
Individuals who are allergic to nystatin or any of its components should not take this medication. Additionally, patients with a history of severe allergic reactions to other antifungal medicines, such as amphotericin B or azoles, should avoid nystatin.
This is the best app..You ask anything and the doctors answer you within minutes, i love it

-Phindile Mkhatshwa


It is a good app, it can be helpful with pictures and be very detailed.

-brooke snow


Wow, these people are such a blessing. Dey give accurate answered to questions asked. Its really too good

-Okiti Stephanie


Impressive work !! Connecting to a doctor was so quick. I am really impressed.

-ASIF Khan


Doctor was really great, fast at responding very helpful

-Chelsey


Chat with them the doctor that I chat with very helpful and answer all my questions I recommend to anyone

-edith bien aime


The best patient doctors that understand and give you useful information ..I'm really thankful.

-Lesego Thejane


Very informative and very detailed in explanations.Also pleasant and courteous.I would recommend to anyone.

-Stephanie Brown


Very helpful, very polite and answers every question in a well mannered way.

-kulwinder gill


I really rate this website a lot, you people don't stick and and im sure you try your best to take swift actions for your patients.

-Elijah Mark


Talk to online doctors now and get medical advice, online prescriptions, and referrals within minutes. On-demand healthcare services at your fingertips.