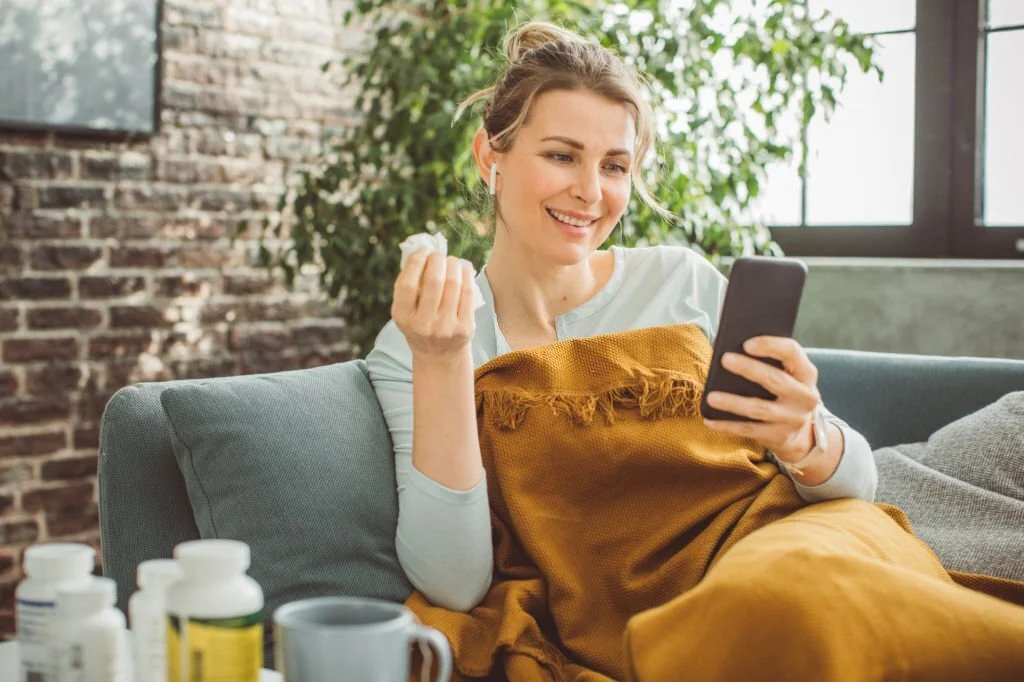 Get Alfuzosin prescription refill online
You can get an Alfuzosin refill prescription online to prevent or treat benign prostatic hyperplasia (BPH). 
Getting an Alfuzosin medication refill online is very straightforward; you can connect with a doctor anytime via Your Doctors Online. However, please note that the Alfuzosin Hcl refill will only be refilled online after consultation with the doctor and if the treatment is suitable and safe for you.
Request Alfuzosin prescription refill
Get a prescription refill for Alfuzos in online in three easy steps.
Download our app, register and tell us about your medical issue to get started.
Urology
Anemia
STD
UTI

Infections

Covid
Connect with a board-certified doctor. You can chat, send pictures and videos.
Hi I'm Dr. Nicole. How may I help you?
Hi, Dr. Nicole. I am suffering from BPH. Can I get an Alfuzosin prescription refill, please?

Our online doctors can help you with your medical issues and give you prescriptions.
Alfuzosin 10 mg daily, 30 days 
Send Prescription
Alfuzosin is a medication classified as an alpha-1 adrenergic blocker, primarily prescribed for treating benign prostatic hyperplasia (BPH). It relieves the signs of BPH by relaxing the muscles in the neck of the bladder and prostate, making urination more straightforward. Alfuzosin is available by prescription only and typically comes in oral tablet form, with a recommended dosage of 10 mg once daily, usually taken after a meal. It is not available over the counter and should be used under the guidance of a healthcare provider to ensure proper dosing and monitoring of potential side effects. Recommended Alfuzosin maximum dosage is 10 mg once daily.
Important information about Alfuzosin
Common side effects of Alfuzosin include Dizziness, headache, low blood pressure, fatigue and nasal congestion.

Serious side effects of Alfuzosin can include severe hypotension, allergic reactions, priapism, jaundice, and chest pain or irregular heartbeats.
FAQs about Alfuzosin prescription refill
How long does it take for Alfuzosin to work?
Clinical research indicates that individuals typically find relief from prostate symptoms within a few days of initiating Alfuzosin ER (Uroxatral) treatment. However, to derive the maximum benefits from this medication, it is likely necessary to continue taking it for a month or more.
What is the best time of day to take Alfuzosin?
The best time to take Alfuzosin is typically once daily, after the same meal each day. Taking it with the same meal consistently helps maintain its effectiveness and minimize side effects, as it works best when taken with food.
How do you stop taking Alfuzosin?
It's typically recommended to do so under medical supervision, and the process may involve gradually reducing the dose to prevent a sudden return of urinary symptoms or potential side effects. Patients should consult their healthcare provider before discontinuing the medication.
How long does Alfuzosin stay in your system?
Alfuzosin has a half-life of about 10 hours, meaning it takes around 10 hours for half of the drug to be eliminated from the body. After discontinuation, it may take several days to a week for Alfuzosin to be mostly cleared from your system.
Does Alfuzosin shrink the prostate?
Alfuzosin aids in the relaxation of the prostate's muscles and the bladder's opening. This might help boost urine production or reduce discomfort. Alfuzosin won't, however, cause the prostate to shrink. The prostate may keep growing.
Does Alfuzosin cause erectile dysfunction?
Alfuzosin is a medication used to treat benign prostatic hyperplasia (enlarged prostate) and is generally considered less likely to cause erectile dysfunction compared to some other drugs used for the same condition. There are 1-2% chances of impotence with Alfuzosin use.
What are Alfuzosin alternatives?
Common alternatives to Alfuzosin for treating benign prostatic hyperplasia (BPH) include other alpha-1 adrenergic blockers like tamsulosin or doxazosin. Additionally, 5-alpha-reductase inhibitors like finasteride or dutasteride can reduce prostate size.
Does Alfuzosin lower blood pressure?
Alfuzosin typically causes a sharp drop in blood pressure a few hours after taking medication, which might result in lightheadedness or fainting. Your risk increases when you initially start using this medication or resume treatment after stopping it.
Does Alfuzosin cause constipation?
Constipation is not a common side effect of Alfuzosin. However, some individuals may experience gastrointestinal issues like diarrhea.
Can I take Alfuzosin twice a day?
The recommended Alfuzosin dosage for BPH patients is 2.5 mg of the IR formulation taken twice or three times a day, 5 mg of ER Alfuzosin taken twice daily, or 10 mg of ER Alfuzosin taken once daily.
This is the best app..You ask anything and the doctors answer you within minutes, i love it

-Phindile Mkhatshwa


It is a good app, it can be helpful with pictures and be very detailed.

-brooke snow


Wow, these people are such a blessing. Dey give accurate answered to questions asked. Its really too good

-Okiti Stephanie


Impressive work !! Connecting to a doctor was so quick. I am really impressed.

-ASIF Khan


Doctor was really great, fast at responding very helpful

-Chelsey


Chat with them the doctor that I chat with very helpful and answer all my questions I recommend to anyone

-edith bien aime


The best patient doctors that understand and give you useful information ..I'm really thankful.

-Lesego Thejane


Very informative and very detailed in explanations.Also pleasant and courteous.I would recommend to anyone.

-Stephanie Brown


Very helpful, very polite and answers every question in a well mannered way.

-kulwinder gill


I really rate this website a lot, you people don't stick and and im sure you try your best to take swift actions for your patients.

-Elijah Mark


Talk to online doctors now and get medical advice, online prescriptions, and referrals within minutes. On-demand healthcare services at your fingertips.