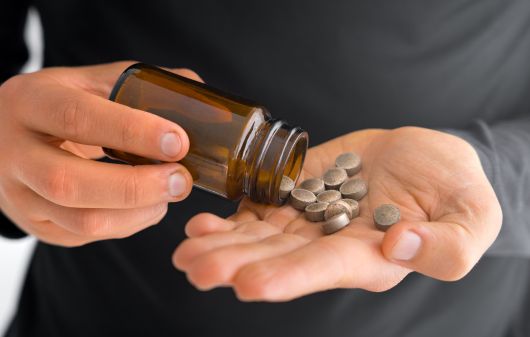 Get Iron Deficiency Treatment Online
Iron deficiency causes a lack of red blood cells carrying oxygen to the blood, resulting in anemia. The lack of oxygen causes a lack of hemoglobin, essential for red blood cells. It causes shortness of breath and makes you feel tired all the time.
If you experience the symptoms of iron deficiency, like brittle nails or cold hands and feet, consult our doctor today at Your Doctors Online for the treatment and prescription of iron deficiency anemia.
How to connect with doctor for iron deficiency
Connect with an online doctor and get a prescription online.
Download our app, register and tell us about your medical issue to get started.
Iron Deficiency
Sexual Health
Obesity
STD
UTI
Allergies
Connect with a board-certified doctor. You can chat, send pictures and videos.
Hi I'm dr. Nicole. How may I help you?
Hi Dr. Nicole, I have felt tired and pale skin all day. What should I do?

Our online doctors can help you with your medical issues and give you prescriptions.
Ferrous Sulfate 200mg 

Take once a day on an empty stomach (30 minutes before or 2hrs after eating) for two months.
Send Prescription
During iron deficiency, the body lacks iron enough to produce hemoglobin, which carries oxygen to the blood. Insufficient iron intake or excessive iron loss can lead to a gradual worsening of anemia symptoms. Causes of iron deficiency anemia include chronic blood loss due to conditions like heavy menstrual periods or gastrointestinal bleeding, inadequate dietary iron intake, impaired iron absorption from the small intestine (as seen in conditions like celiac disease), and increased iron demand during pregnancy. Some of the symptoms of iron deficiency are listed below:
Being tired with little to no physical activity

Chest pain, fast heartbeat, or shortness of breath

Weakness

Pale skin

Inflammation or soreness of your tongue

Headache, dizziness, or lightheadedness

Brittle nails

Unusual cravings

Poor appetite

Cold hands and feet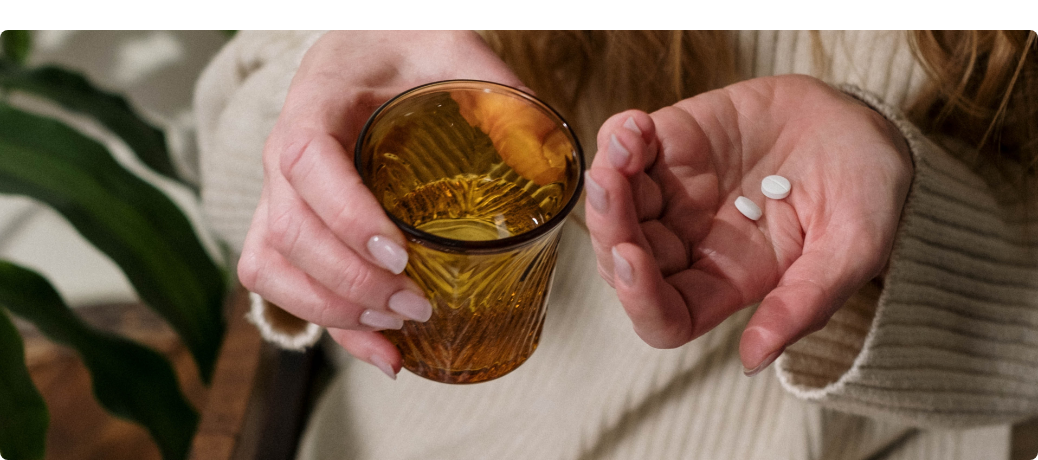 FAQs About Iron Deficiency
What is the best treatment for iron deficiency?
The best treatment for iron deficiency is using external iron supplements to improve the body's iron deficiency. Additionally, you can include iron-rich foods in your diet to add iron to the body. Iron supplements take 3-6 months to recover from iron deficiency. Talk to our doctor for an iron deficiency prescription at Your Doctors Online.
Can I treat iron deficiency myself?
To treat iron deficiency, first, you need a correct diagnosis of the severity of your deficiency. This is only possible with doctor's prescribed diagnosis tests. After diagnosis, your doctor will provide you with the best treatment options for your condition. If you self-treat without knowing the amount of iron your body needs, you will do more damage than it already has.
What is the fastest way to cure anemia?
The fastest way to cure anemia is via blood transfusions that help increase the number of red blood cells rapidly in your blood. However, these transfusions are only prescribed by your doctor in severe cases of iron deficiency.
What low iron feels like?
A low amount of iron in the body can have serious consequences, as the lack of hemoglobin reduces red blood cells and cause anemia. It makes you feel tired and weak, and your skin appears pale. Moreover, it can occasionally cause shortness of breath and chest pain.
What is a normal iron level for a woman?
Iron measurement in the body is done in micrograms per deciliter (mcg/dL). For women, the normal level of iron in the body is 50-170 mcg/dL, while for a man, 70-175 mcg/dL.
How long does it take to get iron levels up?
Taking prescribed iron supplements can help increase iron levels in 3-7 days; however, restoring hemoglobin levels may take some time. If your deficiency is severe, it may take up to 2 months and even more for complete recovery. While taking iron supplements, you may experience some side effects like stomach pain, nausea, and constipation.
How can I raise my iron levels quickly?
To raise iron levels quickly, you should consult your doctor for suitable iron supplements and add additional sources of iron in your diet as well like spinach and other dark leafy vegetables, seafood, beans, red meat, iron-fortified cereals, peas, and dry fruits like apricots and raisins.
What happens if anemia goes untreated?
If anemia is not treated timely, it can cause serious health complications like heart problems, fatigue, headache, pregnancy, and birth complications. It can be fatal if left untreated therefore consult a doctor at Your Doctors Online for the treatment and prescription of iron-deficiency anemia.
Can low iron affect babies during pregnancy?
Low iron levels can affect both mother and child during pregnancy. It can cause birth defects like low weight during birth, maternal illness, premature delivery, and intrauterine growth complications. Moreover, it can affect the fetal brain if the mother has iron deficiency.
How can I increase my iron while breastfeeding?
Certain supplements contain iron and vitamin C. Doctors recommend mothers take those supplements or iron supplements with orange juice or vitamin C supplements to increase the iron uptake in the blood. Some other vitamin supplements like zinc and calcium should be avoided with iron and vitamin C as they can reduce iron uptake when taken together. Consult a doctor at Your Doctors Online to increase your iron intake during breastfeeding.
What happens if mothers have low iron while breastfeeding?
Iron deficiency has many consequences but post-delivery, they become more serious as the baby's health is directly associated with the baby's health. Low iron can affect your mood, makes you irritable and at risk of postpartum depression. Fatigue due to iron deficiency also makes breastfeeding difficult.
This is the best app..You ask anything and the doctors answer you within minutes, i love it

-Phindile Mkhatshwa


It is a good app, it can be helpful with pictures and be very detailed.

-brooke snow


Wow, these people are such a blessing. Dey give accurate answered to questions asked. Its really too good

-Okiti Stephanie


Impressive work !! Connecting to a doctor was so quick. I am really impressed.

-ASIF Khan


Doctor was really great, fast at responding very helpful

-Chelsey


Chat with them the doctor that I chat with very helpful and answer all my questions I recommend to anyone

-edith bien aime


The best patient doctors that understand and give you useful information ..I'm really thankful.

-Lesego Thejane


Very informative and very detailed in explanations.Also pleasant and courteous.I would recommend to anyone.

-Stephanie Brown


Very helpful, very polite and answers every question in a well mannered way.

-kulwinder gill


I really rate this website a lot, you people don't stick and and im sure you try your best to take swift actions for your patients.

-Elijah Mark


Talk to online doctors now and get medical advice, online prescriptions, refills, lab requisitions and medical notes within minutes. On-demand healthcare services at your fingertips.