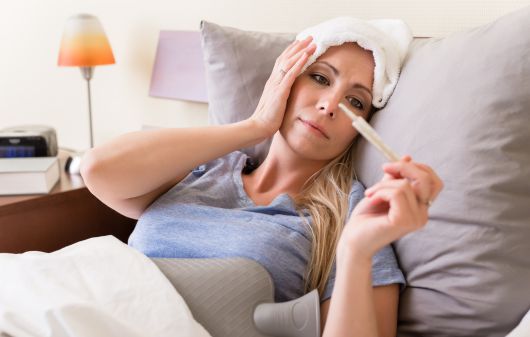 Get Fever Treatment Online
A rise in optimum body temperature is called fever, often due to infection and immune system reactions. Low fever indicates a severe infection in infants; otherwise, it is not concerning in adults and goes away in a few days.
If you have a fever, consult our doctor online at Your Doctors Online for the diagnosis of underlying infection and treatment.
How to connect with doctor for fever
Connect with an online doctor and get a prescription online.
Download our app, register and tell us about your medical issue to get started.
Fever
Sexual Health
Obesity
STD
UTI
Allergies
Connect with a board-certified doctor. You can chat, send pictures and videos.
Hi I'm dr. Nicole. How may I help you?
Hi Dr. Nicole, I have a high fever and body aches. What should I do?

Our online doctors can help you with your medical issues and give you prescriptions.
Acetaminophen (Tylenol) 500mg 

Take thrice a day for three days



Send Prescription
Fever can be a symptom of many underlying health conditions, suggesting increased body temperature due to a reactive immune system. Here are some of the symptoms of fever: 
Sweating

General weakness

Headache

Muscle aches

Chills and shivering

Dehydration

Loss of appetite

Irritability
Body temperature varies slightly among individuals and throughout the day. A temperature above 100 F (37.8 C) taken with a mouth thermometer is generally considered a fever. Fevers are often a response to infections (viral or bacterial), heat exhaustion, inflammatory conditions, malignant tumors, certain medications, and immunizations such as DTaP, pneumococcal, or COVID vaccines. Fever is a natural defense mechanism that helps the immune system combat diseases, especially when below 104 F (40 C) and caused by common viral infections like the flu. If you doubt whether to let your child's fever run its course or treat it, consult our doctor now at Your Doctors Online for virtual advice and treatment.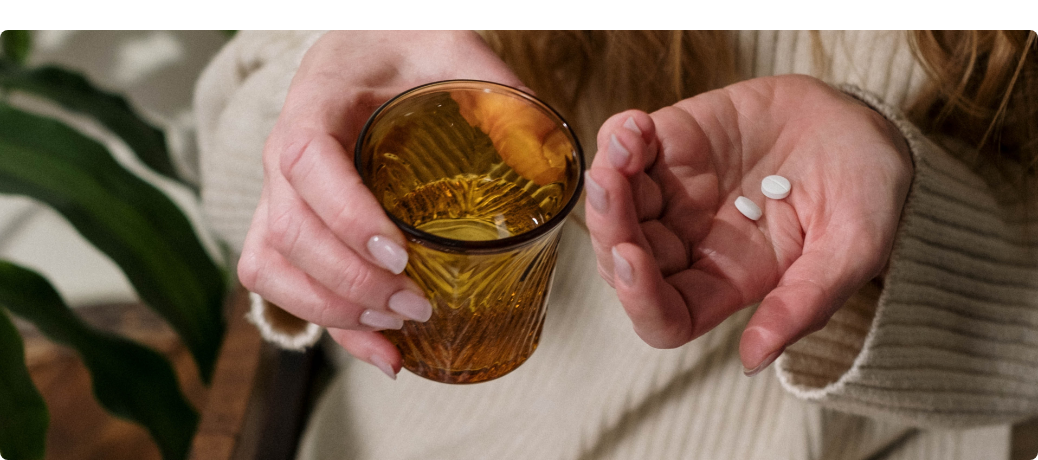 What to do when the fever doesn't go down?
If your fever doesn't go down, even after taking medicines, stays more than three days, and accompanies other symptoms like shortness of breath, severe headache, and stiff neck, consult your doctor immediately, as it can indicate a serious infection that needs proper diagnosis and treatment.
How to bring down a fever?
The best way to treat a fever is to let your body heal by providing plenty of hydration and rest. Additionally, taking an over-the-counter medicine like acetaminophen can help reduce the temperature by reducing the immune system's inflammatory response against foreign infection.
How to reduce fever in toddlers?
A toddler's fever can be reduced by giving it enough fluids and rest. Your doctor may recommend ibuprofen or acetaminophen if the fever persists or discomfort increases. Placing a washcloth dipped in cold water can also help reduce the temperature.
How to reduce 104 fever in a child?
If your child is suffering from a fever as high as 104 degrees, opt for some effective practices like light clothing instead of tight or too much warm clothes as it increases the heat in the body. Other options include giving him fluids to fulfill hydration and giving low-potency over-the-counter medications like acetaminophen to reduce the fever.
What is the treatment for fever in pregnancy?
The best treatment for fever during pregnancy is taking Tylenol, applying of cold compress via a cool washcloth over the forehead, avoiding physical activity, and getting a lot of rest.
How to treat fever in a baby?
Over-the-counter medications like acetaminophen and ibuprofen help reduce the fever in a baby but never give aspirin. Fever accompanies high body temperature, which can increase heat and cause dehydration. Therefore, replenish your body's diet with hydrating foods and fluids. Moreover, prevent water loss via sweating as the body is already heated up, so dress your baby in light clothing to avoid heat buildup.
Is it better to leave the fever untreated?
You don't need treatment if the fever is mild and doesn't accompany other discomforting symptoms. However, if your fever is high, i.e., above 102 or 103 degrees, you can take over-the-counter medicines like acetaminophen. If the fever persists and keeps going higher, consult a doctor for the correct diagnosis. You can consult a doctor at Your Doctors Online for the treatment and prescription of fever.
What happens if you don't treat a fever?
If the fever is mild, it will go away on its own. However, if it is as high as 104 degrees or above, you must take medicine and protective measures to avoid dehydration. In this condition, it can get worse if left untreated, and mostly the cause is an underlying infection that makes your body temperature high and dehydrates you. Extreme dehydration can be fatal to your body.
How do you lower a fever with cancer?
Cancer patients experience fever after chemotherapy, and it can be reduced with over-the-counter medications like acetaminophen, which helps reduce the fever and body aches and ease the discomfort.
This is the best app..You ask anything and the doctors answer you within minutes, i love it

-Phindile Mkhatshwa


It is a good app, it can be helpful with pictures and be very detailed.

-brooke snow


Wow, these people are such a blessing. Dey give accurate answered to questions asked. Its really too good

-Okiti Stephanie


Impressive work !! Connecting to a doctor was so quick. I am really impressed.

-ASIF Khan


Doctor was really great, fast at responding very helpful

-Chelsey


Chat with them the doctor that I chat with very helpful and answer all my questions I recommend to anyone

-edith bien aime


The best patient doctors that understand and give you useful information ..I'm really thankful.

-Lesego Thejane


Very informative and very detailed in explanations.Also pleasant and courteous.I would recommend to anyone.

-Stephanie Brown


Very helpful, very polite and answers every question in a well mannered way.

-kulwinder gill


I really rate this website a lot, you people don't stick and and im sure you try your best to take swift actions for your patients.

-Elijah Mark


Talk to online doctors now and get medical advice, online prescriptions, refills, lab requisitions and medical notes within minutes. On-demand healthcare services at your fingertips.