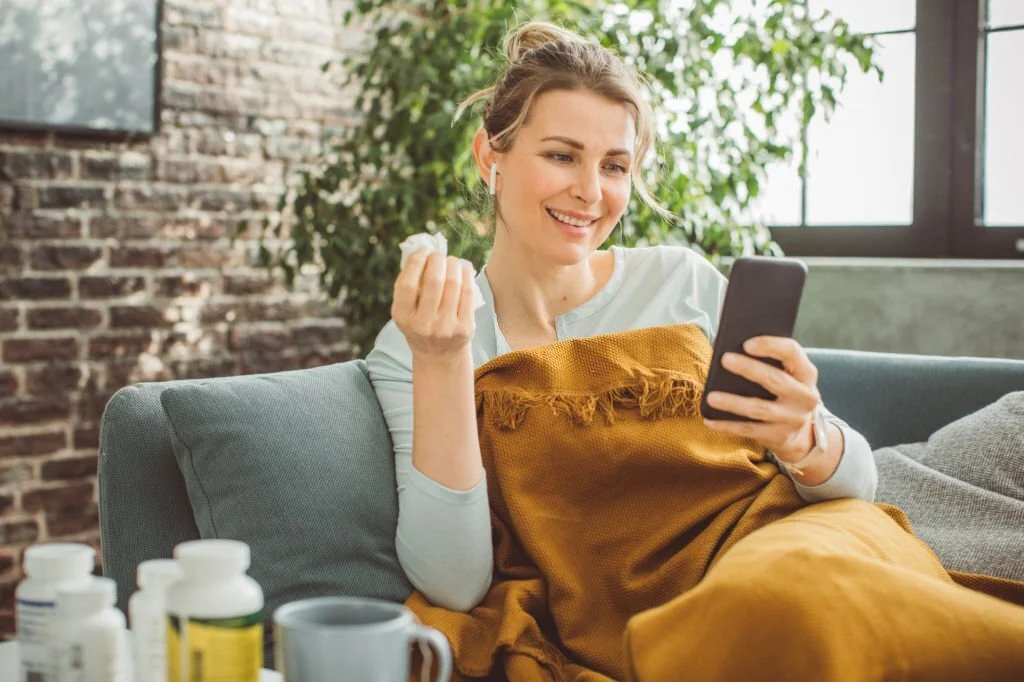 Get a Prescription for Pulmicort Online
Pulmicort is a medication that contains budesonide, a corticosteroid. It's used to prevent substances in the body that can cause inflammation. It's used to manage symptoms of to manage symptoms and reduce inflammation in the airways. If you have these conditions, you can refill Pulmicort online. Obtaining a Pulmicort prescription online is simple; visit Your Doctors Online and connect with a doctor anytime, anywhere. Our online doctor will ask about your symptoms to determine treatment. They may suggest a follow-up appointment or clinic visit.
Please know that a Pulmicort refill will only be provided after a consultation with our doctor and if the medication is appropriate and safe.
How to Connect with an Online Doctor?
Connect with a health care professional online in 3 easy steps.
Download our app, register and tell us about your medical issue to get started.
Corticosteroid

Anemia
STD
UTI
Skin
Covid
Connect with a board-certified doctor. You can chat, send pictures and videos.
Hi I'm dr. Nicole. How may I help you?
Dr. Nicole, I have difficulty in breathing; I feel better after taking Pulmicort. Can you give me a Pulmicort refill?

Our online doctors can help you with your medical issues and give you prescriptions.
Pulmicort 360 mcg puff, twice per day.
Send Prescription
What is Pulmicort and How to Take It
Budesonide is an inhalation medication that falls under the therapeutic class of corticosteroids. Pulmicort is the brand name for budesonide. It comes in different forms, such as inhalers, nebulizer solutions, capsules, and suppositories, and the dosage will be determined by your healthcare provider based on your specific needs.
Pulmicort, which contains budesonide, acts by binding and activating glucocorticoid receptors in the body. It is useful for reducing airway inflammation and easing the signs of respiratory conditions like asthma.
Budesonide is available in different forms, such as oral inhalation powder, oral inhalation suspension, capsules, and suppositories. You should take Pulmicort in the morning, at least 1 hour before a meal. The starting dose of Pulmicort Flexhaler is usually 180 mcg twice a day. Your healthcare professional may increase it to 360 mcg twice a day based on the severity of your asthma. Always follow their instructions for the correct dosage.
Important Information About Pulmicort
Pulmicort is a corticosteroid. You will require a prescription for Pulmicort. Here are some essential points that you should know about this drug:

Some common side effects of Pulmicort can include a sore throat, cough, hoarseness, nasal allergies, runny nose, nausea, etc. If you experience any side effects or have concerns regarding the side effects, it's best to consult our online healthcare professionals via Your Doctor Online.

Long-term use of Pulmicort can cause some severe side effects, which may include allergic reactions, breathing difficulties, and vision changes. Get immediate help if you experience any of these symptoms. Consult with your healthcare provider for more information.

Pulmicort can interact with certain drugs like amlodipine, lisinopril, and metoprolol. If you are already taking any medications, both prescription and nonprescription, tell your doctor before starting Pulmicort.
Yes, Pulmicort is a steroid. Pulmicort's active ingredient, budesonide, is a type of corticosteroid found in this product, but the medication Pulmicort does not belong to the steroid class of medications.
What are pulmicort alternatives?
There are a few other options you can consider instead of Pulmicort. These include Symbicort, Singulair, Montelukast, ProAir HFA, and Xolair. You can contact our online doctors for the best-personalized suggestions on which alternative might be the best choice for you.
What is the typical starting dose of budesonide?
The starting dose of budesonide is different for different conditions. Morning administration of 9 mg once daily for up to 8 weeks is standard for mild to moderate active Crohn's disease. Age and severity are the determining factors in asthma. And for UC, the standard dose is 9 mg once daily upon waking for a maximum of 8 weeks.
Do you need a prescription for Pulmicort?
Pulmicort is a prescription medication, you'll need a prescription from a healthcare professional to get it. It's commonly used for asthma and other respiratory conditions. Contact our online doctors to get a prescription from the comfort of your home.
Who should not take Pulmicort?
Do not take Pulmicort if you have ever had an allergic reaction to budesonide or any of the other ingredients. Another allergic reaction could occur if the medication is taken. It's important to communicate any past allergic reactions or sensitivities to your doctor before starting a new medication.
What to avoid with Pulmicort?
Avoid taking grapefruit juice while you are using Pulmicort because it will worsen your symptoms. The medication may not work if you drink grapefruit juice with it. It's always a good idea to follow any dietary restrictions your doctor recommends while taking Pulmicort.
This is the best app..You ask anything and the doctors answer you within minutes, i love it

-Phindile Mkhatshwa


It is a good app, it can be helpful with pictures and be very detailed.

-brooke snow


Wow, these people are such a blessing. Dey give accurate answered to questions asked. Its really too good

-Okiti Stephanie


Impressive work !! Connecting to a doctor was so quick. I am really impressed.

-ASIF Khan


Doctor was really great, fast at responding very helpful

-Chelsey


Chat with them the doctor that I chat with very helpful and answer all my questions I recommend to anyone

-edith bien aime


The best patient doctors that understand and give you useful information ..I'm really thankful.

-Lesego Thejane


Very informative and very detailed in explanations.Also pleasant and courteous.I would recommend to anyone.

-Stephanie Brown


Very helpful, very polite and answers every question in a well mannered way.

-kulwinder gill


I really rate this website a lot, you people don't stick and and im sure you try your best to take swift actions for your patients.

-Elijah Mark


Talk to online doctors now and get medical advice, online prescriptions, and referrals within minutes. On-demand healthcare services at your fingertips.