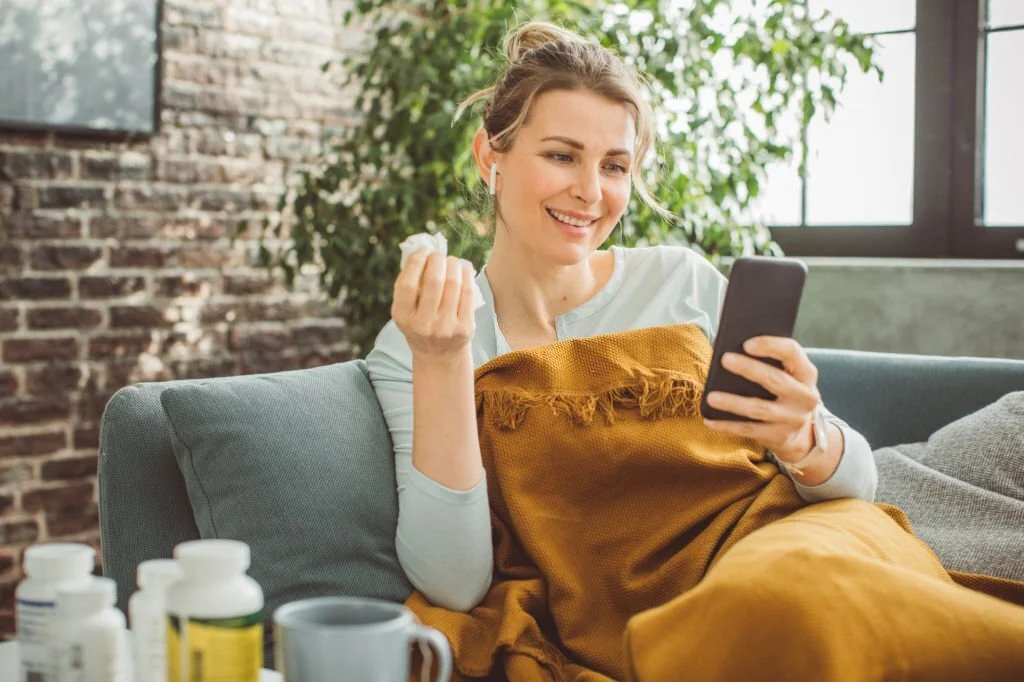 Get a Prescription for Mupirocin Online
Mupirocin is a topical antibiotic for treating bacterial skin infections, including impetigo and secondary skin infections. You can get a mupirocin ointment prescription online by connecting with our online doctor at Your Doctors Online, who will ask you to describe your symptoms to determine the best course of treatment. Then, if deemed necessary, they may recommend a follow-up appointment or a visit to a clinic.
However, please note a prescription will only be provided after consultation with the doctor and if the treatment is considered suitable and safe for you.
How to Connect with an Online Doctor?
Connect with a health care professional online in 3 easy steps.
Download our app, register and tell us about your medical issue to get started.
Dermatology
Anemia
STD
UTI
Skin
Covid
Connect with a board-certified doctor. You can chat, send pictures and videos.
Hi I'm dr. Nicole. How may I help you?
Hi Dr. Nicole, I have impetigo, and it is really bad. Can I get some form of treatment, please?

Our online doctors can help you with your medical issues and give you prescriptions.
Mupirocin ointment, thrice a day for 14 days, Apply on cleaned and dried areas thrice daily for 14 days.
Keflex, 500 mg Thrice a day for 6 days
Send Prescription
What is Mupirocin and How to Take It
A topical antibiotic drug called mupirocin is an ointment marketed under Bactroban and used to treat bacterial skin infections. It belongs to the group of antibiotics known as pleuromutilins and inhibits the production of bacterial proteins to eradicate or stop the growth of specific bacteria. Mupirocin is offered as an ointment or cream for external use. It is frequently given for impetigo, minor skin wounds, and other skin infections from susceptible bacteria like Staphylococcus aureus and Streptococcus pyogenes. It is essential to take the prescribed dosage and complete the course of medication to avoid the development of antibiotic resistance and ensure a reasonable recovery from the sickness.
Mupirocin ointment over the counter is not available. It is a topical drug that should only be applied externally to the afflicted skin. Make sure the area is clean and dry before applying. Before and after using, properly wash your hands. Three times per day, apply the diseased region with a thin layer of cream or ointment. Avoid applying it on mucous membranes or inside the nose unless otherwise instructed. Apply any missed medication as soon as you remember. If it is almost time for the next dose, skip the missed one. Mupirocin should not be used longer than recommended or on more significant regions, as this could result in antibiotic resistance. Mupirocin ointment dosage will depend according to the condition.
Important Information About Mupirocin
Following are some points that you should know about Mupirocin:
Mupirocin is generally safe to use with other medications. Still, informing your doctor about any other topical products or medicines you use to avoid potential interactions is essential.
Avoid using mupirocin with other topical antibiotics as it may reduce its effectiveness. Combining it with products that contain polyethylene glycol can cause kidney damage.
Common side effects include stinging, burning, itching, or redness at the application site. Rarely allergic reactions like rash, hives, or severe itching may occur, requiring immediate medical attention. Prolonged use or over-application may lead to antibiotic resistance or fungal overgrowth.
 
What are mupirocin ointment Uses?
Mupirocin ointment is used for bacterial skin infections, including impetigo and secondary skin infections.
Can I use mupirocin ointment on an open wound?
Since mupirocin ointment is a topical antibiotic intended to treat bacterial skin infections, the answer is yes, you can apply it to an open wound. Before applying, properly clean the wound. Then, take the dosage strictly as directed.
How long does it take for mupirocin to work?
Within a few days. The precise time frame, however, will depend on the infection's severity and each person's response to the medicine.
Is there an over-the-counter mupirocin?
No, mupirocin is not available over-the-counter. It requires a prescription from a doctor.
What ointment is similar to mupirocin?
Bacitracin and Neosporin are similar ointments to mupirocin. They are also topical antibiotics used to treat skin infections and wounds.
What is the closest over-the-counter to Bactroban?
There won't be any over-the-counter medications like Bactroban. Mupirocin ointment OTC is not available.
Does mupirocin treat MRSA?
Mupirocin can effectively cure infections caused by MRSA (Methicillin-resistant Staphylococcus aureus). It is an efficient topical antibiotic against some MRSA strains when used correctly. It might not be appropriate for severe or systemic infections, in which case oral or injectable antibiotics may be required.
This is the best app..You ask anything and the doctors answer you within minutes, i love it

-Phindile Mkhatshwa


It is a good app, it can be helpful with pictures and be very detailed.

-brooke snow


Wow, these people are such a blessing. Dey give accurate answered to questions asked. Its really too good

-Okiti Stephanie


Impressive work !! Connecting to a doctor was so quick. I am really impressed.

-ASIF Khan


Doctor was really great, fast at responding very helpful

-Chelsey


Chat with them the doctor that I chat with very helpful and answer all my questions I recommend to anyone

-edith bien aime


The best patient doctors that understand and give you useful information ..I'm really thankful.

-Lesego Thejane


Very informative and very detailed in explanations.Also pleasant and courteous.I would recommend to anyone.

-Stephanie Brown


Very helpful, very polite and answers every question in a well mannered way.

-kulwinder gill


I really rate this website a lot, you people don't stick and and im sure you try your best to take swift actions for your patients.

-Elijah Mark


Talk to online doctors now and get medical advice, online prescriptions, and referrals within minutes. On-demand healthcare services at your fingertips.