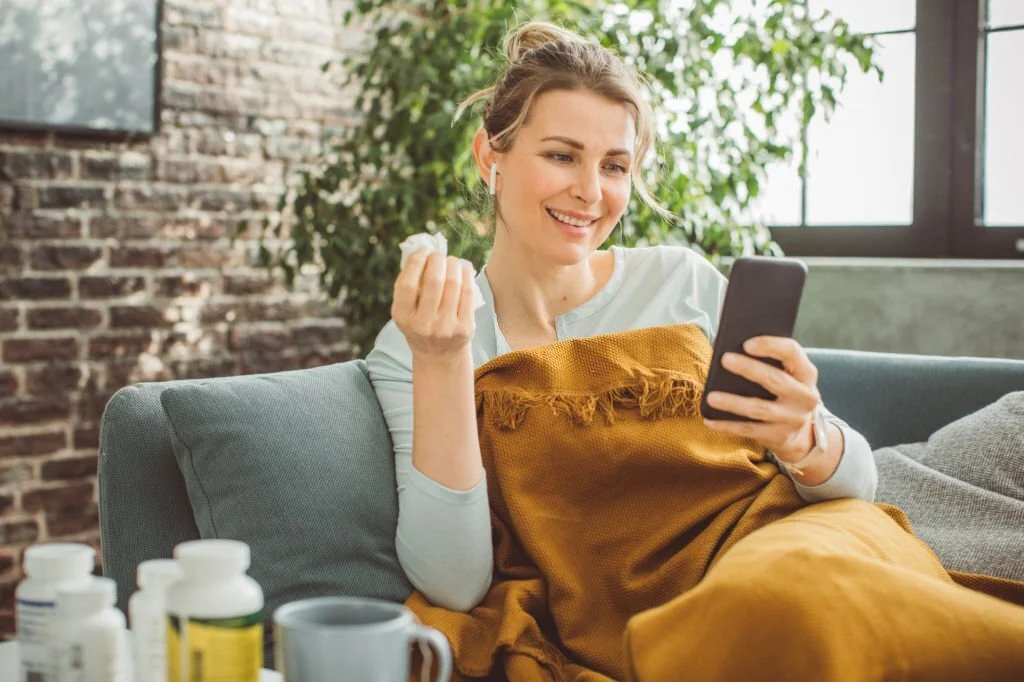 Get Sucralfate Prescription Online
Duodenal ulcers, as well as the prevention of duodenal ulcers, can be treated with sucralfate. If you have these conditions, you can refill Sucralfate online. Obtaining a Sucralfate prescription online is simple; visit Your Doctors Online and connect with a doctor anytime, anywhere. Our online doctor will ask about your symptoms to determine treatment. They may suggest a follow-up appointment or clinic visit.
Please know that a Sucralfate refill will only be provided after a consultation with our doctor and if the medication is appropriate and safe.
How to Connect with an Online Doctor?
Connect with a health care professional online in 3 easy steps.
Download our app, register and tell us about your medical issue to get started.
Ulcer
Anemia
STD
UTI
Skin
Covid
Connect with a board-certified doctor. You can chat, send pictures and videos.
Hi I'm dr. Nicole. How may I help you?
Dr. Nicole, I have a duodenal ulcer; I feel better after taking Sucralfate. Can you provide me with a Sucralfate refill?

Our online doctors can help you with your medical issues and give you prescriptions.
Sucralfate 1g tablet,

Taken four times daily on an empty stomach 1 hour before or 2 hours after meals.
Send Prescription
What is Sucralfate and How to Take It
Sucralfate belongs to the protectants class of medications it comes under the brand name Carafate. Tablets and a liquid suspension for swallowing are both administration options. Other drugs from this class of drugs include Misoprostol and Bismuth subsalicylate.
Sucralfate works by forming protective barriers over ulcers in the stomach and small intestine, shielding them from stomach acid and digestive enzymes. This barrier provided by Sucralfate helps the ulcers to heal quickly and prevent any further damage to the affected area.
Sucralfate forms a protective barrier in the stomach which is why it is consumed at least one hour before meals and two hours after meals, as directed by your healthcare provider. Depending on the patient's condition and other factors, it may be necessary to make adjustments to the dosage.
Important Information About Sucralfate
Sucralfate belongs to the Protectants class of drugs. You will require a prescription for Sucralfate. Here are some essential points that you should know about this drug:
Some common side effects of Sucralfate include constipation, nausea, diarrhea, gas, indigestion, dizziness, upset stomach, dizziness, rash, sleep problems, and back pain. You can consult with our medical staff if any of these symptoms persist.




Sucralfate can cause a number of serious side effects, including: blue lips or fingernails; dry mouth; flushed, dry skin; fruity breath odor; hoarseness; increased hunger, thirst, urination; slow or irregular breathing; stomach pain; tightness in the chest; weight loss for no apparent reason; and black, tarry, and bloody stools. See a doctor if you experience any of these signs.

Sucralfate interacts with antacids, and it may also alter the absorption of some medications if taken together. Always discuss with your doctor in detail before you start taking any medication with Sucralfate.
Is Sucralfate over the counter?
No, Sucralfate is not available over the counter. It is a prescription medication that is used to treat duodenal ulcers. You can download our app and consult one of our qualified doctors for more information about Sucralfate and whether you need it or not.
Can Sucralfate cause anxiety?
No, anxiety is not one of the known side effects of Sucralfate. However, if you notice anything unusual while taking Sucralfate, you can always discuss it with one of our qualified doctors online.
Can I drink alcohol while taking Sucralfate?
Sucralfate increases the risk of stomach bleeding, so it's best to avoid drinking alcohol while taking it. Always consult your doctor if you experience any side effects while taking Sucralfate with food or drink.
Can Sucralfate cause stomach pain?
Stomach pain can be one of the side effects of Sucralfate, but it is not a common side effect. Speak to one of our doctors online via our app; it is straightforward you can download our app, describe your issue and get a consultation from our qualified professionals.
How quickly does Sucralfate work?
After taking the medication, the medication will begin to take effect within one to two hours, but it may take anywhere from one to three weeks before the full therapeutic benefits of sucralfate become apparent.
Does Sucralfate help with nausea?
Sucralfate is not known to cause nausea in patients, neither as a common nor a severe adverse effect. However, if any of these side effects occur, medical attention must be sought immediately.
Can Sucralfate cause depression?
Sucralfate has not been linked to any adverse psychological effects, including depression. If you do experience any side effects that seem out of the ordinary, you are welcome to consult with one of our doctors online at any time.
Why does Sucralfate cause back pain?
Back pain is a potential adverse effect, but it is not a typical adverse effect of this medication. You can discuss specific adverse effects you have experienced with our doctor if any of these symptoms continue or become more severe.
What happens if you take Sucralfate with food?
Sucralfate should be taken one hour before or two hours after a meal, as this gives sufficient time for the drug to work. Your healthcare provider will give you a dosing plan according to your requirements.
Does sucralfate cause weight loss?
There is no indication that using Sucralfate will lead to either a common or serious decrease in body weight. If you experience any unusual side effects, you can have this conversation with one of our doctors through our app.
What should you avoid while taking Sucralfate?
No, it is strongly advised that you do not consume any alcohol for at least 30 minutes before or after taking Sucralfate. It is also recommended to avoid taking it with milk. Our qualified professionals are available 24/7 via our app to help you with relevant questions.
How long does Sucralfate stay in your system?
Sucralfate has a half-life of about six hours, and it could take anywhere from twenty-four to forty-eight hours for the medication to be eliminated completely from the body.
This is the best app..You ask anything and the doctors answer you within minutes, i love it

-Phindile Mkhatshwa


It is a good app, it can be helpful with pictures and be very detailed.

-brooke snow


Wow, these people are such a blessing. Dey give accurate answered to questions asked. Its really too good

-Okiti Stephanie


Impressive work !! Connecting to a doctor was so quick. I am really impressed.

-ASIF Khan


Doctor was really great, fast at responding very helpful

-Chelsey


Chat with them the doctor that I chat with very helpful and answer all my questions I recommend to anyone

-edith bien aime


The best patient doctors that understand and give you useful information ..I'm really thankful.

-Lesego Thejane


Very informative and very detailed in explanations.Also pleasant and courteous.I would recommend to anyone.

-Stephanie Brown


Very helpful, very polite and answers every question in a well mannered way.

-kulwinder gill


I really rate this website a lot, you people don't stick and and im sure you try your best to take swift actions for your patients.

-Elijah Mark


Talk to online doctors now and get medical advice, online prescriptions, and referrals within minutes. On-demand healthcare services at your fingertips.