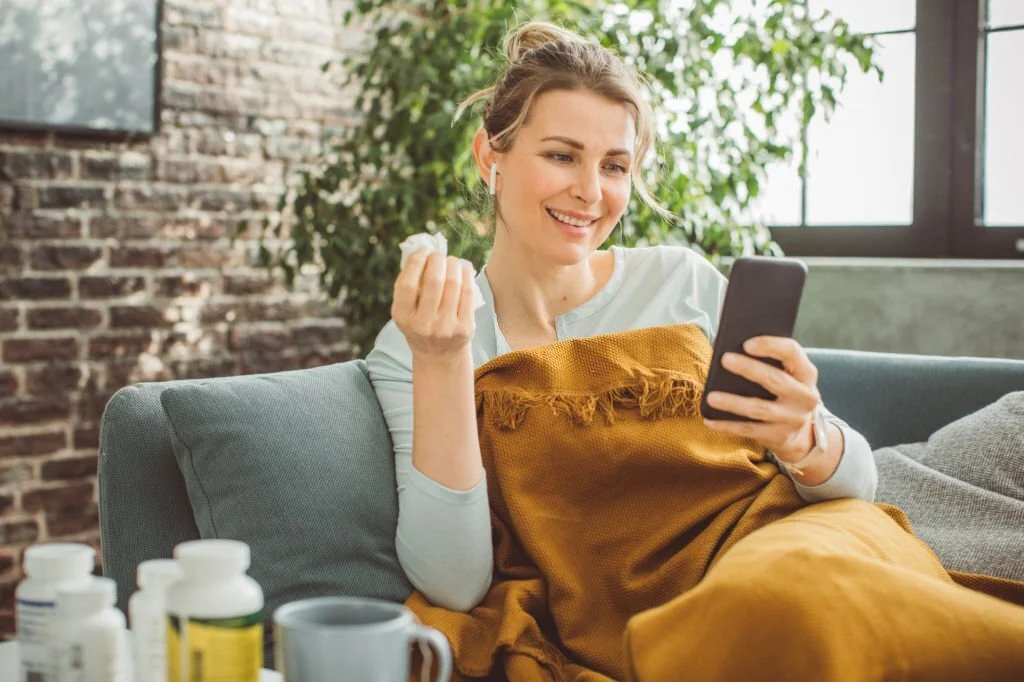 Get Metformin Refill Online
Metformin is an antidiabetic medication prescribed for the management of hyperglycemia associated with type 2 diabetes mellitus. Obtaining a Metformin refill online is straightforward; visit Your Doctors Online and connect with a doctor anytime. To determine the best course of treatment, our online doctor will ask you to describe your symptoms. They may then recommend a follow-up appointment or a visit to a clinic if deemed necessary.
Please know that a Metformin refill will only be provided after a consultation with our doctor and if the medication is deemed appropriate and safe.
How to Connect with an Online Doctor?
Connect with a health care professional online in 3 easy steps.
Download our app, register and tell us about your medical issue to get started.
Diabetes
Anemia
STD
UTI
Skin
Covid
Connect with a board-certified doctor. You can chat, send pictures and videos.
Hi I'm dr. Nicole. How may I help you?
Dr. Nicole. I have been taking Metformin before for type two diabetes. Can you give me a Metformin Refill because I ran out of medicine?

Our online doctors can help you with your medical issues and give you prescriptions.
Metformin 850 mg tablet

Take one tablet once daily




Send Prescription
What is Metformin and How to Take It
Metformin is an antidiabetic prescribed to manage hyperglycemia associated with type 2 diabetes. Metformin is available in several forms as a tablet, solution, and extended-release tablet. It is a generic drug available in extended-release tablets under the brand names, Fortamet and Glumetza. Actoplus Met, Riomet, Obimet, Dianbe, Glucophage, and Biometformin are some other common Metformin brands.
Metformin is a drug prescribed for the management of type 2 diabetes. It accomplishes this by decreasing glucose production in the liver, increasing insulin sensitivity in muscle and fat cells, and decreasing glucose absorption in the intestines. These effects aid in reducing blood sugar levels and better regulating glucose in people with type 2 diabetes.
It is best to take Metformin with your meals to help prevent any stomach or bowel issues that might happen when you first start taking it. Doctors often suggest taking metformin, making changes to your lifestyle, and trying non-medication approaches to help control diabetes. To do that, simply follow the meal plan your doctor gives you and exercise regularly. Diabetics are also advised to check their blood sugar regularly along with medication and lifestyle changes.
Important Information About Metformin
Metformin is an antidiabetic drug. You will require a prescription for Metformin. Here are some essential points that you should know about this drug:
Metformin can interact with other anti-diabetes medications (like sulfonylureas), medications that affect the liver, such as Cimetidine, Doglutigravir, and Rifampin. Metformin can have interactions with other medications that also impact blood sugar levels. Some examples of these medications include Corticosteroids, Diuretics, and Niacin.



In some rare cases, Metformin can cause adverse effects, including anxiety, cold sweats, blurred vision, cool pale skin, depression, feeling of warmth, increased hunger, seizures, shakiness, and slurred speech.
Do you need a prescription for Metformin?
Yes, Metformin is a prescription medicine and can not be taken over the counter without a prescription.
What are the signs Metformin is working?
You will notice improved blood glucose levels, improved hemoglobin (HBA1C) levels, enhanced insulin sensitivity, and increased energy levels. These signs will depict that the medicine is effective for you.
Foods to avoid while taking Metformin?
People taking Metformin should avoid high-fiber foods, high-fat food, fructose-rich foods, coffee, fried fatty foods, dairy products, high-FODMAP foods, spices, and artificial sweeteners.
How long does it take for Metformin to work?
Metformin has a 1,5 hours onset of action and remains effective for 16-20 hours after taking medicine.
Does Metformin cause weight loss?
Yes, weight loss has been associated with Metformin, but it is usually less significant, and the amount of weight loss varies from person to person.
How to get a Metformin prescription without diabetes?
It is not advisable to take Metformin unless you have a valid medical reason. Metformin is usually recommended to treat type 2 diabetes to manage high blood glucose levels.
What is the best time to take Metformin?
To prevent gastrointestinal side effects like nausea, vomiting, and diarrhea, it is advised to take meals with Metformin.
This is the best app..You ask anything and the doctors answer you within minutes, i love it

-Phindile Mkhatshwa


It is a good app, it can be helpful with pictures and be very detailed.

-brooke snow


Wow, these people are such a blessing. Dey give accurate answered to questions asked. Its really too good

-Okiti Stephanie


Impressive work !! Connecting to a doctor was so quick. I am really impressed.

-ASIF Khan


Doctor was really great, fast at responding very helpful

-Chelsey


Chat with them the doctor that I chat with very helpful and answer all my questions I recommend to anyone

-edith bien aime


The best patient doctors that understand and give you useful information ..I'm really thankful.

-Lesego Thejane


Very informative and very detailed in explanations.Also pleasant and courteous.I would recommend to anyone.

-Stephanie Brown


Very helpful, very polite and answers every question in a well mannered way.

-kulwinder gill


I really rate this website a lot, you people don't stick and and im sure you try your best to take swift actions for your patients.

-Elijah Mark


Talk to online doctors now and get medical advice, online prescriptions, and referrals within minutes. On-demand healthcare services at your fingertips.