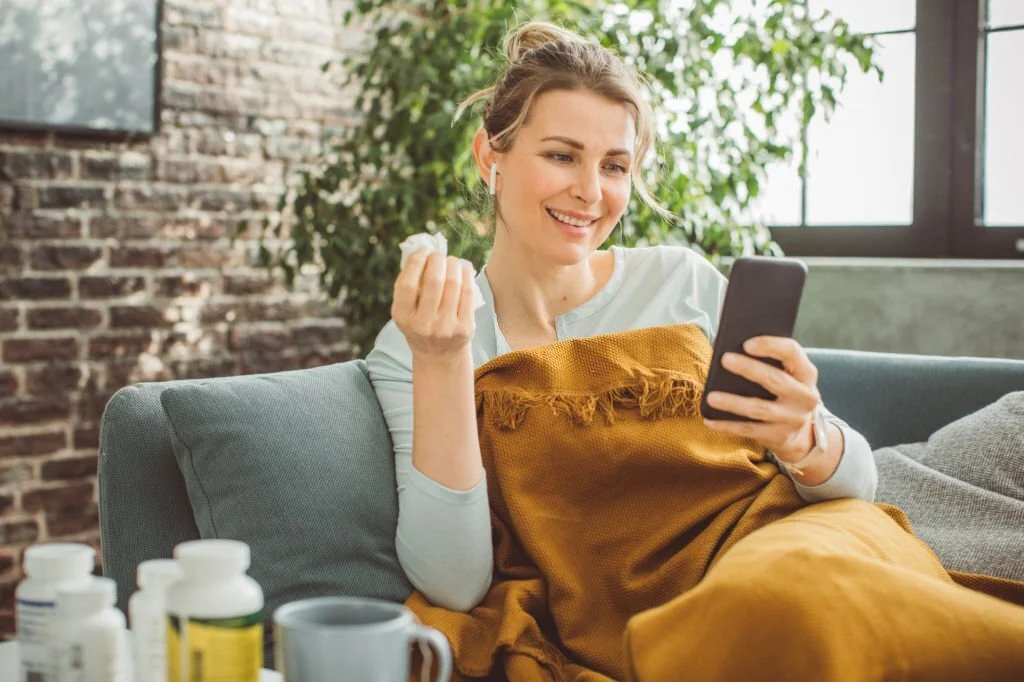 Get Fosfomycin (Monurol) Online
Fosfomycin is typically used to treat urinary tract infections. If you have a UTI, you can get a fosfomycin prescription online. Getting Fosfomycin online is very straightforward; you can connect with a doctor at any time and place of your choice at Your Doctors Online. Our online doctor will ask you to describe your symptoms in order to determine the best course of treatment. Then, if deemed necessary, they may recommend a follow-up appointment or a visit to a clinic.
However, please note that Fosfomycin (Monurol) online prescription will only be provided after consultation with the doctor and if the treatment is considered suitable and safe for you.
How to Connect with an Online Doctor?
Connect with a health care professional online in 3 easy steps.
Download our app, register and tell us about your medical issue to get started.
Connect with a board-certified doctor. You can chat, send pictures and videos.
Hi I'm dr. Nicole. How may I help you?
Hi Dr Nicole, I have pain and burning while urinating. Do I have a UTI? Can I get antibiotics for that, please?

Our online doctors can help you with your medical issues and give you prescriptions.
Fosfomycin, 3g,

Dissolve the contents of the sachet in water and consume it once only.
Send Prescription
What is Fosfomycin (Monurol) and How to Take It
Fosfomycin (Monurol) is prescribed to treat a urinary tract infection. Fosfomycin is classified as a tromethamine broad-spectrum antibiotic. Commonly it is available under the brand name Monurol.
Monurol antibiotic works by inhibiting bacterial wall formation. This is brought about by the inactivation of the enzyme enolpyruvyl transferase. Once the synthesis stops, the bacteria can no longer survive, and that causes bacterial demise. Fosfomycin also prevents the bacteria from sticking to the urinary tract lining, eliminating the bacteria. Fosfomycin has proven to be effective against both gram-negative and gram-positive organisms that cause uncomplicated urinary conditions.
Fosfomycin for UTI is an oral medication, and the fosfomycin dose is a single-dose sachet containing 3g of Fosfomycin. Pour the contents into warm water and stir before consumption. Fosfomycin tromethamine can be taken with or without a meal and is easily absorbable. Always follow instructions, take the prescribed dosage, and complete the entire course of medication.
Important Information About Fosfomycin (Monurol)
Fosfomycin (Monurol) over the counter is not an option. You will require a prescription for Fosfomycin (Monurol).
Here are some essential points that you should know:
Some of the most common side effects include nausea, indigestion, diarrhea, headache, runny nose, itchy genitals and back pain.
If you experience symptoms such as fever, joint pain, swelling of the throat area or yellowing skin/ eyes, seek immediate medical help. 

If you have a history of G6PD deficiency, inform your doctor:

Fosfomycin (Monurol) can interact with metoclopramide and cisapride.
FAQs About Fosfomycin (Monurol)
Can I drink water after taking Fosfomycin?
Drinking extra fluids while having a UTI or taking this medicine is beneficial. This medicine itself is dissolved in water before consumption.
How long does Fosfomycin stay in your system?
The Fosfomycin dose for UTI is a single sachet of 3g of Fosfomycin. The drug can stay in the system for a few days and effectively treats uncomplicated infections.
How long does Fosfomycin take to work?
It usually takes 2-3 days for the medication to work effectively. Always ensure that you take the complete dose to eradicate the infection completely.
Is Fosfomycin safe in pregnancy?
Fosfomycin belongs to category B of drugs used in pregnancy and is generally considered safe for use if prescribed by your doctor.
How many doses of Fosfomycin are needed for UTI?
A single dose of fosfomycin sachet dissolved in water helps cure an uncomplicated infection.
Is Fosfomycin good for complicated UTIs?
Fosfomycin is often the first-line treatment for uncomplicated UTIs and is very effective in curing the infection.
What is the starting dose of Fosfomycin for UTI?
Fosfomycin dosage for UTI is 3g sachet dissolved in water as a fosfomycin one-time dose. It can take a few days for the symptoms to resolve.
This is the best app..You ask anything and the doctors answer you within minutes, i love it

-Phindile Mkhatshwa


It is a good app, it can be helpful with pictures and be very detailed.

-brooke snow


Wow, these people are such a blessing. Dey give accurate answered to questions asked. Its really too good

-Okiti Stephanie


Impressive work !! Connecting to a doctor was so quick. I am really impressed.

-ASIF Khan


Doctor was really great, fast at responding very helpful

-Chelsey


Chat with them the doctor that I chat with very helpful and answer all my questions I recommend to anyone

-edith bien aime


The best patient doctors that understand and give you useful information ..I'm really thankful.

-Lesego Thejane


Very informative and very detailed in explanations.Also pleasant and courteous.I would recommend to anyone.

-Stephanie Brown


Very helpful, very polite and answers every question in a well mannered way.

-kulwinder gill


I really rate this website a lot, you people don't stick and and im sure you try your best to take swift actions for your patients.

-Elijah Mark


Talk to online doctors now and get medical advice, online prescriptions, and referrals within minutes. On-demand healthcare services at your fingertips.