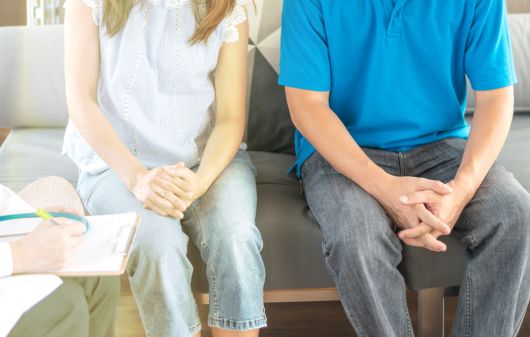 Get Trichomoniasis Treatment Online
Trichomoniasis is a parasitic infection that occurs in the vagina. It is a sexually transmitted disease and spreads through sexual contact. The good news is it can be treated with antibiotics. However, treatment doesn't rule out the chances of remission.
If you are looking for the treatment and prescription of Trichomoniasis, consult a doctor at Your Doctors Online.
How to connect with doctor for trichomoniasis
Connect with an online doctor and get a prescription online.
Download our app, register and tell us about your medical issue to get started.
Sexual Health
Obesity
Skin
STD
UTI
Allergies
Connect with a board-certified doctor. You can chat, send pictures and videos.
Hi I'm dr. Nicole. How may I help you?
Hi Dr. Nicole, I have vaginal itching, Fishy odour discharge and experience pain during sex.

Our online doctors can help you with your medical issues and give you prescriptions.
Metronidazole 250mg

Take thrice a day for seven days



Send Prescription
Trichomoniasis is a parasite that affects both men and women. Here are the symptoms both men and women experience:
For Women
Fish-smelling vaginal discharge 

Pain during intercourse

Abdominal discomfort

Redness, burning in the genital area

Vaginal itching

Pain while peeing
For Men

Burning during discharge

Itching or irritation in the penis

Penile discharge (rare)
Trichomonas vaginalis cause trichomoniasis. The infection spreads through genital contact during vaginal, oral, or anal sex and can affect both men and women. The incubation period is estimated to be between four to 28 days. The parasite infects the lower genital tract, including the vulva, vagina, cervix, and urethra in women and the urethra in men. It can be transmitted through various sexual activities, and individuals can spread the infection even if asymptomatic.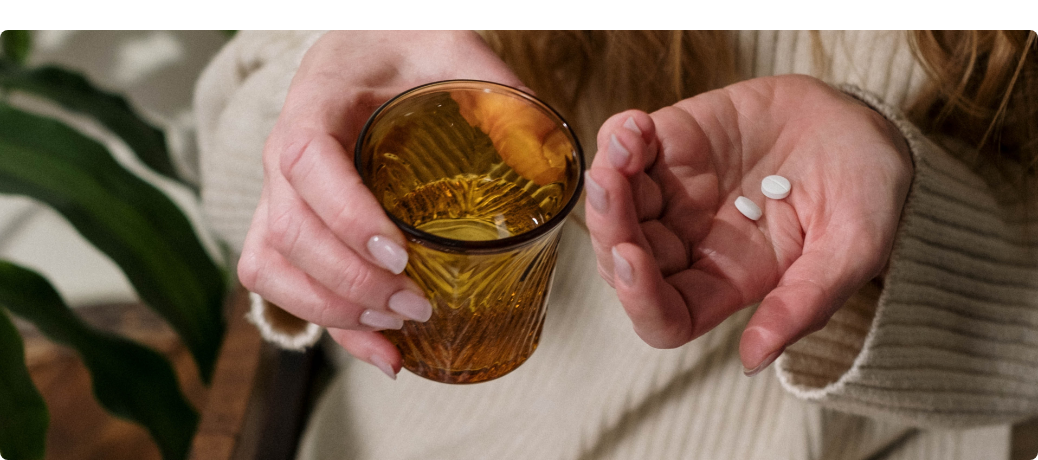 FAQs About Trichomoniasis
Can I treat trichomoniasis myself?
Trichomoniasis cannot be treated with home remedies as it is a severe bacterial infection and can only be treated with prescription antibiotics from a doctor. Consult Your Doctors Online virtual doctors to prescribe suitable antibiotics to treat trichomoniasis.
How do you know if you have trichomoniasis?
The most common symptoms of trichomoniasis in women include itching, burning, and soreness of the genitals, along with pain while urinating and during intercourse. Also, a woman may experience yellow to green vaginal discharge with a fish smell. Consult a doctor at Your Doctors Online for the treatment and prescription of trich.
How long does it take to treat trichomoniasis?
Antibiotics like metronidazole are very efficient in the treatment of trichomoniasis, and it takes approximately a week for the treatment from infection. At your doctor online, you can get the prescription for metronidazole taken three times a day for a week.
What is the treatment for trichomoniasis?
Trichomoniasis is treated with oral antibiotics like metronidazole or topical creams like tioconazole cream 2%. Your doctor may prescribe you a suitable antibiotic for your symptoms and severity.
How long does it take for trichomoniasis to go away after treatment?
With proper treatment after consultation and diagnosis from the doctor, infection of trichomoniasis can go away in a week. Until complete recovery, it is advised to avoid sexual intercourse, and if you had sex while being infected, treat your partners along with you to prevent the remission of infection. Take preventive measures seriously, like not using unprotected sex and abstaining from intercourse for at least seven days once fully recovered from infection.
How long does it take for trichomoniasis to go away without treatment?
Trichomoniasis can last a long while if left untreated. It can stay as long as months to even years; not getting timely treatment will only worsen the symptoms. The infection can also spread to your partner upon intercourse. Therefore, consult a doctor at Your Doctors Online for the timely treatment and prescription of trichomoniasis.
Why do I still have trichomoniasis after treatment?
Trichomoniasis can stay longer even with treatment if you are infected with an antibiotic-resistant strain of bacteria. It increases the duration of infection and often causes remission from an infected sexual partner.
Can trichomoniasis harm my unborn child?
Trichomoniasis can affect pregnant women but can be treated with antibiotics. However, if the condition is not treated, it can affect pregnancy outcomes, including preterm delivery, membrane rupture before labor, and lower weight upon birth.
Can you get treated for trichomoniasis online?
You can get the treatment of trichomoniasis virtually from Your Doctors Online. The doctor will ask for your symptoms, diagnose your condition, and prescribe you an antibiotics course as per the diagnosis.
Is there a cream to treat trichomoniasis?
Trichomoniasis can be treated with 2% tioconazole cream. It helps eliminate trichomonas vaginalis infection and comes in various forms, from tablets to cream forms. However, for trichomoniasis, only the oral form works. Consult our doctor at Your Doctors Online for treating and prescribing trichomoniasis.
This is the best app..You ask anything and the doctors answer you within minutes, i love it

-Phindile Mkhatshwa


It is a good app, it can be helpful with pictures and be very detailed.

-brooke snow


Wow, these people are such a blessing. Dey give accurate answered to questions asked. Its really too good

-Okiti Stephanie


Impressive work !! Connecting to a doctor was so quick. I am really impressed.

-ASIF Khan


Doctor was really great, fast at responding very helpful

-Chelsey


Chat with them the doctor that I chat with very helpful and answer all my questions I recommend to anyone

-edith bien aime


The best patient doctors that understand and give you useful information ..I'm really thankful.

-Lesego Thejane


Very informative and very detailed in explanations.Also pleasant and courteous.I would recommend to anyone.

-Stephanie Brown


Very helpful, very polite and answers every question in a well mannered way.

-kulwinder gill


I really rate this website a lot, you people don't stick and and im sure you try your best to take swift actions for your patients.

-Elijah Mark


Talk to online doctors now and get medical advice, online prescriptions, refills, lab requisitions and medical notes within minutes. On-demand healthcare services at your fingertips.