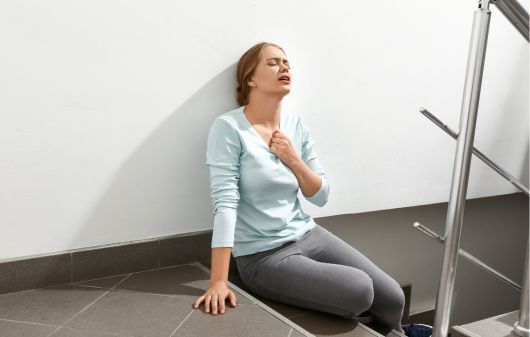 Get Panic Attacks Treatment Online
A short duration of extreme anxiety, palpitations, and fear is a panic attack accompanying other symptoms like trembling, shortness of breath, heartbeat, and muscle tension. Sudden panic attacks are an indication of poor mental health.
If you are experiencing such episodes of panic attacks, consult our doctors online for the treatment and prescription of panic attacks at Your Doctors Online.
How to connect with doctor for panic attacks
Connect with an online doctor and get a prescription online.
Download our app, register and tell us about your medical issue to get started.
Panic Attacks
Skin
Obesity
STD
UTI
Allergies
Connect with a board-certified doctor. You can chat, send pictures and videos.
Hi I'm dr. Nicole. How may I help you?
Hi Dr. Nicole, I had panic attack last night. What should I do?



Our online doctors can help you with your medical issues and give you prescriptions.
Escitalopram 10mg 

Take once a day for 3 months



Send Prescription
Although there is an unclarity about the exact cause of panic attacks. Still, factors like genetics, major stress, a sensitive temperament, and changes in brain functioning may play a role. Some of the symptoms of panic attacks are as follows: 
Sudden onset of intense fear or impending danger

Chills, hot flashes, and nausea

Fear of loss of control or death

Abdominal cramping and chest pain

Rapid, pounding heart rate

Dizziness, lightheadedness, or numbness

Sweating, trembling, or shaking

The feeling of unreality or detachment
Certain situations can trigger panic attacks and are related to the body's fight-or-flight response, similar to how the body reacts in a life-threatening situation. Dysfunction in the amygdala and imbalances in neurotransmitters like GABA, cortisol, and serotonin may contribute to panic attacks and panic disorder.
Consult a doctor at Your Doctors Online for the correct diagnosis of the underlying reason of the panic disorder.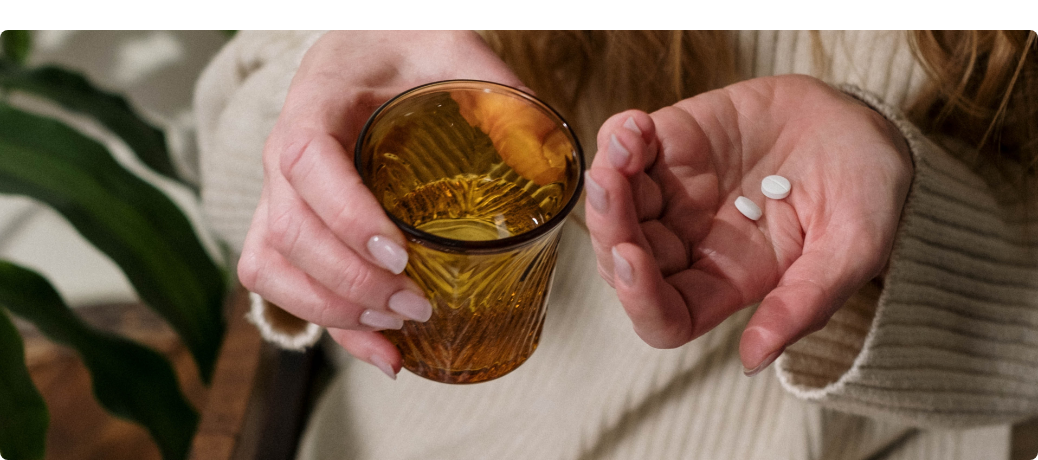 How long does it take to recover from anxiety and panic attacks?
To recover from panic attacks, you may have to first treat the underlying condition. It may take 3 months or more until the situation gets better. Consult our doctor at Your Doctors Online for the treatment of anxiety and panic attacks.
What are three treatments for panic disorder?
For panic attacks, the three main treatments include psychological treatment, cognitive behavioral therapy, and medications. Psychological treatment includes breathing exercises and meditation, and stress management.
How do you stop a panic attack fast?
A panic attack can be stopped rapidly by doing breathing exercises to take longer and deeper breaths and breath from the nose. This helps you focus on your breathing with closed eyes and help reduce the panic attack duration. Another strategy is the 333 rule. In this rule, you have to find three objects in your environment, and three moving body parts, and identify three sounds. This process helps in focusing and reducing the overwhelming effect of anxiety.
How long do panic attacks usually last?
A panic attack usually lasts around 5 to 20 minutes or, in some cases up to an hour. If someone has a more severe condition, the duration of the attack may be higher. If someone experiences panic attacks again and again, i.e., several times a week, he is more likely to have a longer duration than the one with less frequency, i.e., twice a month.
Can too many panic attacks damage your heart?
Yes, people with a higher panic attacks ratio are more likely to get heart disease than stress-free people. People who experience recurrent panic attacks are 36% more prone to heart attacks and 47% more likely to get heart disease than others.
How can I get instant relief from anxiety?
Instant relief can be obtained from anxiety breathing exercises, running for 5 minutes, and other relaxation techniques. Find what distracts your mind from the thought process and do it for a while to calm your nerves.
How can I calm my anxiety while pregnant?
During pregnancy, anxiety can be relieved by resting, modifying your diet, and trying breathing exercises and relaxation techniques. Other options are cognitive behavioral therapy and finding things you can control. Consult your provider for the treatment and management of anxiety during pregnancy.
What is the immediate treatment for a panic attack?
The instant panic attack treatment includes breathing exercises. Breathing slowly with deep breaths through the nose, counting to 5 with each inhale, and exhaling with closed eyes can help relax the body and treat a panic attack.
How do you stop panic attacks in the elderly?
Panic attacks can be treated in the elderly via anti-anxiety drugs prescribed by your doctor. However, these drugs have side effects, and doctors only prescribe these in extreme cases where other management options don't work.
This is the best app..You ask anything and the doctors answer you within minutes, i love it

-Phindile Mkhatshwa


It is a good app, it can be helpful with pictures and be very detailed.

-brooke snow


Wow, these people are such a blessing. Dey give accurate answered to questions asked. Its really too good

-Okiti Stephanie


Impressive work !! Connecting to a doctor was so quick. I am really impressed.

-ASIF Khan


Doctor was really great, fast at responding very helpful

-Chelsey


Chat with them the doctor that I chat with very helpful and answer all my questions I recommend to anyone

-edith bien aime


The best patient doctors that understand and give you useful information ..I'm really thankful.

-Lesego Thejane


Very informative and very detailed in explanations.Also pleasant and courteous.I would recommend to anyone.

-Stephanie Brown


Very helpful, very polite and answers every question in a well mannered way.

-kulwinder gill


I really rate this website a lot, you people don't stick and and im sure you try your best to take swift actions for your patients.

-Elijah Mark


Talk to online doctors now and get medical advice, online prescriptions, refills, lab requisitions and medical notes within minutes. On-demand healthcare services at your fingertips.