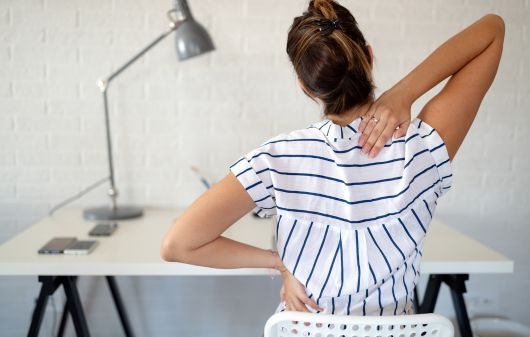 Get Back Pain Treatment Online
Back pain is the primary driver of global disability. Fortunately, many cases, particularly among individuals under 60, can be alleviated through preventive practices. When prevention falls short, basic at-home care and mindful body usage often facilitate recovery within a couple of weeks, with surgical intervention rarely necessary.
Consult our doctors at Your Doctors Online for treating and managing your back pain from your home.
How to connect with doctor for back pain
Connect with a health care professional online in 3 easy steps.
Download our app, register and tell us about your medical issue to get started.
Back Pain
Anemia
STD
UTI
Skin
Covid
Connect with a board-certified doctor. You can chat, send pictures and videos.
Hi I'm dr. Nicole. How may I help you?
Hi Dr. Nicole, I have severe back pain. Can you help me?

Our Online doctors can help you with your medical issues and give you prescriptions.
Diclofenac Gel 1%: Apply 2g to the affected areas four times a day for three weeks

Naproxen Tablet 500mg: Twice a day for a week
Send Prescription
Back pain arises from various factors, sometimes combining to cause long-term discomfort. These factors encompass problems with the spine's mechanics or structure, inflammation, and other medical conditions. Often, the exact cause remains unidentified. Some of the symptoms of back pain are as follows:
Pain worsens with certain activities or at rest

Morning stiffness with improved pain upon movement

Pain radiating to other areas like buttocks, legs, or abdomen

Numbness, weakness, or radiating pain in legs or feet

Varied pain, localized or spread across the back
Seek medical help if:
Pain persists after weeks.

Numbness or tingling occurs.

Back pain follows a fall or injury.

Severe pain doesn't improve with medication.

Urinary trouble, leg weakness, fever, or unintended weight loss accompany
Some structural causes include sprains, strains, degenerative disc disease, hernia or ruptured discs, spondylolisthesis, spinal stenosis, fractured vertebrae, scoliosis, and myofascial pain. Inflammatory conditions involve ankylosing spondylitis and other spinal arthritis types. Other medical causes encompass osteoporosis, fibromyalgia, kidney stones, infections, endometriosis, spinal infections, tumors, and pregnancy.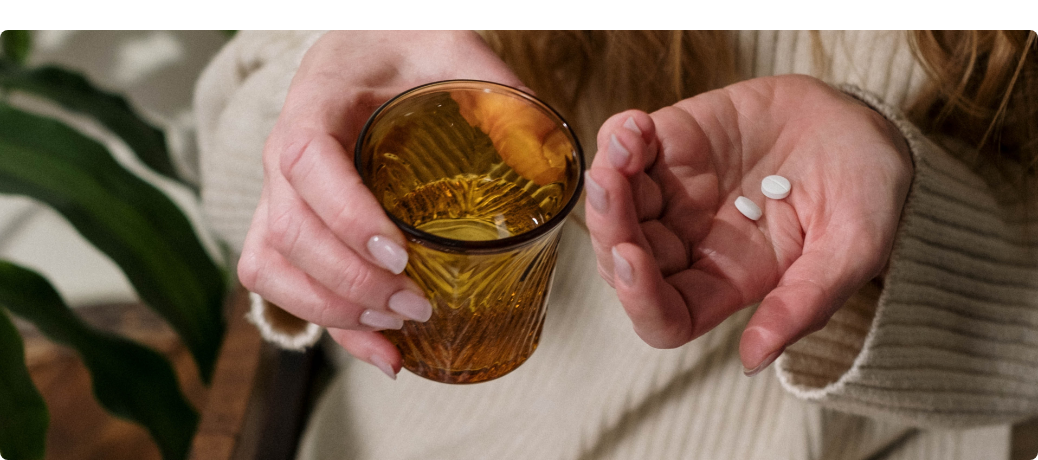 What is the fastest way to relieve back pain?
You can treat back pain rapidly with medications. Medications like pain relievers (acetaminophen), non-steroidal anti-inflammatory drugs (naproxen), or in severe cases, opioids or antidepressants can help relieve the backache.
What kind of back pain should I see a doctor for?
If your back pain is due to mild injury, your primary care doctor will recommend muscle relaxants and pain relief medications. However, if your pain radiates and is not going away for days and accompanies swelling, tingling of legs, and numbness, see a concerned doctor immediately.
Why is back pain so hard to treat?
The backbone is the most crucial in your body, holding your body upright and all the nerves, veins, and bones in place for proper functioning. Injury to this bone can cause serious complications, which is why it is hardest to treat, as it holds on to many associated bones and structures. Until the right diagnosis, it is difficult to treat without knowing the exact cause of the pain.
How do you relieve back pain during pregnancy?
Back pain is common during pregnancy due to the child's weight. Sometimes the pressure baby puts is higher due to the movement and position, causing severe back pain. It can be relieved with medications, improving sleeping or sitting posture, applying cold or hot compress, massaging the affected area, and including light physical activity in your routine.
What happens if lower back pain is left untreated?
If the actual cause of the back pain is not treated timely, it can cause disability, and the patient is more prone to serious health conditions due to impaired physical activity. Consult a doctor at Your Doctors Online for the treatment of lower back pain without further delays.
What is the treatment for pain on the right side under the ribs towards the back?
Pain in the rib cage can be due to injury. In case of minor injury, treatment can be done with pain relief medications like acetaminophen or applying a cold compress to reduce swelling. Consult a doctor to treat lower back pain radiating toward the rib cage.
How to get rid of lower back pain right side above the buttocks?
Lower back pain on the right side can be sacroiliitis which is sacroiliac joint inflammation and usually resolves with rest, cold and hot compress, changing posture or sleeping position, and taking non-steroidal anti-inflammatory drugs (NSAIDs) to help with pain and reduce the inflammation.
This is the best app..You ask anything and the doctors answer you within minutes, i love it

-Phindile Mkhatshwa


It is a good app, it can be helpful with pictures and be very detailed.

-brooke snow


Wow, these people are such a blessing. Dey give accurate answered to questions asked. Its really too good

-Okiti Stephanie


Impressive work !! Connecting to a doctor was so quick. I am really impressed.

-ASIF Khan


Doctor was really great, fast at responding very helpful

-Chelsey


Chat with them the doctor that I chat with very helpful and answer all my questions I recommend to anyone

-edith bien aime


The best patient doctors that understand and give you useful information ..I'm really thankful.

-Lesego Thejane


Very informative and very detailed in explanations.Also pleasant and courteous.I would recommend to anyone.

-Stephanie Brown


Very helpful, very polite and answers every question in a well mannered way.

-kulwinder gill


I really rate this website a lot, you people don't stick and and im sure you try your best to take swift actions for your patients.

-Elijah Mark


Talk to online doctors now and get medical advice, online prescriptions, refills, lab requisitions and medical notes within minutes. On-demand healthcare services at your fingertips.