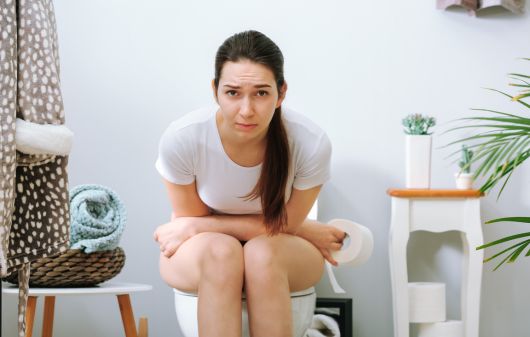 Get Online Treatment for Constipation
A healthy stomach leads to a healthy body and happy life. But if you wake up with a bloated stomach and inconsistent dry stools, your day may feel upside down and hard to get by. It's a constipation strike that nobody wants to have on any day of the year. 
You have constipation if you experience dry stools as frequently as three times a week. Consult our online doctor for constipation treatment and prescription today. 
How to connect with doctor for Constipation
Connect with an online doctor and get a prescription online.
Download our app, register and tell us about your medical issue to get started.
Gastrointestinal
Sexual Health
Obesity
STD
UTI
Allergies
Connect with a board-certified doctor. You can chat, send pictures and videos.
Hi I'm dr. Nicole. How may I help you?
Hi Dr. Nicole, I have bloating and dry stools. I defecate barely three times a week. Can you help me?

Our online doctors can help you with your medical issues and give you prescriptions.
Docusate sodium 100 mg

Take once a day for a week



Send Prescription
Constipation occurs when your body does not have enough hydration, your diet lacks fiber, and your physical activity is minimal. Here are some of the symptoms showing you have constipation:
Dry hard stool

Stool frequency of fewer than 3 per week

Bowel movements are slow

Feeling unfinished stools after defecation

Feeling bloated 
If your diet and hydration level are not the problem, then other chronic causes of constipation may include: 
Nerves damage controlling body functions

Colon cancer

Rectal cancer

Parkinson's disease

Spinal cord injury

Multiple sclerosis

Diabetes

Hypothyroidism

Pregnancy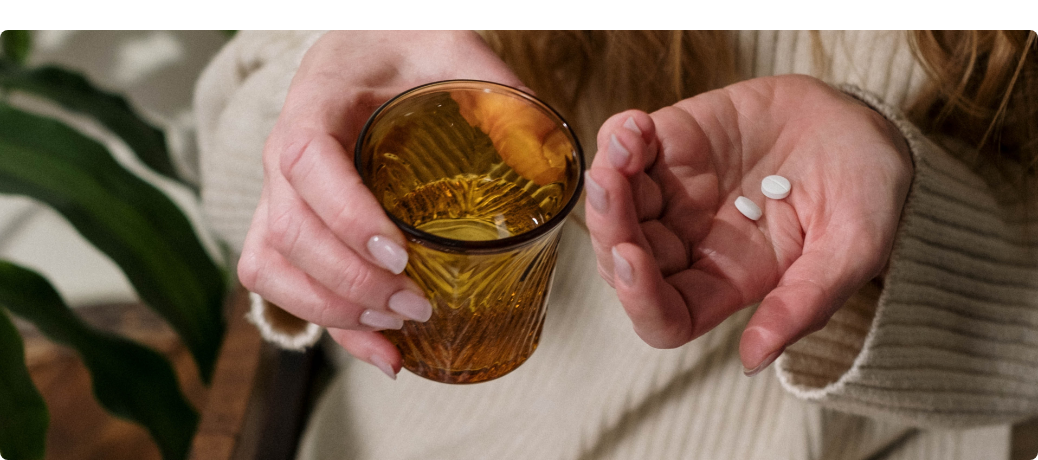 How to treat constipation from home?
Constipation can be treated at home by taking diets rich in fiber which helps weigh down your stool and help it move out quickly through your intestines. Additionally, avoid dairy products, drink more water, and do more physical activity to prevent bloating and promotes healthy digestion.
How long does prune juice take to work for constipation in adults?
Prune juice can work for 2-3 hours for mild constipation. However, if your condition is severe, it can take over one day or longer for your digestive tract to relax and defecate. Anyhow, it helps improve constipation symptoms and empty stomach naturally.
How to relieve constipation on the toilet immediately?
Following a particular sitting position on the toilet can help increase the defecation chances and make bowel movements easier. The ideal position is to fold your knees towards your chest, put your elbows on your knees and bulge your abdomen outwards while keeping the spine straight. It will put pressure on the stomach without you pushing hard and makes bowel movements easier and faster.
What treatment is available for constipation?
Some over-the-counter laxatives are available for constipation, or taking prebiotics like psyllium husk, which is a pure fiber that helps ease constipation. Other options include drinking more water, regular physical activity, and using food softeners. However, consult your doctor to treat constipation, especially chronic conditions like hemorrhoids.
How do I get rid of constipation ASAP?
To treat constipation rapidly, take probiotics and prebiotics, use over-the-counter laxatives, drink plenty of water, exercise more, drink coffee, and try herbal laxatives like senna.
How many cups of water should I drink to relieve constipation?
If you are constipated, you should drink ten glasses of water a day, and if you could add 1 or 2 more, it would be great. Especially prefer drinking warm water on an empty stomach to reduce the risk of bloating and help fasten bowel movements.
Does hot water with lemon juice help constipation?
Lemon water is a natural detox drink that can help detoxify the body and remove any harmful pathogens from your body. You can have a warm water lemon drink after waking up to flush out the toxins from your system and speed up your bowel movements.
Are hot or cold drinks better for constipation?
Hot drinks are always better than cold drinks for constipation and the body's overall health. It helps melt away extra fats, fasten your digestive process, break down the food components, and kill any pathogenic bacteria flushing them out via urine. It also reduces the risk of bloating and hardening of stools which causes constipation in the first place.
This is the best app..You ask anything and the doctors answer you within minutes, i love it

-Phindile Mkhatshwa


It is a good app, it can be helpful with pictures and be very detailed.

-brooke snow


Wow, these people are such a blessing. Dey give accurate answered to questions asked. Its really too good

-Okiti Stephanie


Impressive work !! Connecting to a doctor was so quick. I am really impressed.

-ASIF Khan


Doctor was really great, fast at responding very helpful

-Chelsey


Chat with them the doctor that I chat with very helpful and answer all my questions I recommend to anyone

-edith bien aime


The best patient doctors that understand and give you useful information ..I'm really thankful.

-Lesego Thejane


Very informative and very detailed in explanations.Also pleasant and courteous.I would recommend to anyone.

-Stephanie Brown


Very helpful, very polite and answers every question in a well mannered way.

-kulwinder gill


I really rate this website a lot, you people don't stick and and im sure you try your best to take swift actions for your patients.

-Elijah Mark


Talk to online doctors now and get medical advice, online prescriptions, refills, lab requisitions and medical notes within minutes. On-demand healthcare services at your fingertips.