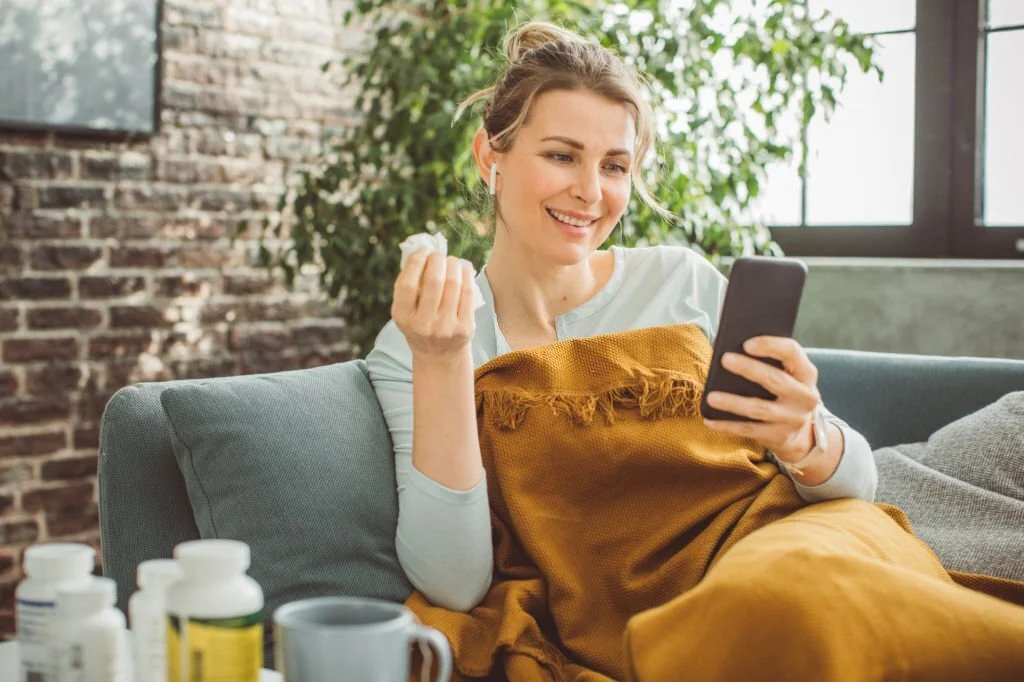 Get a prescription for Ferrous Gluconate online
You can get a Ferrous Gluconate prescription refill online to prevent or treat iron deficiency anemia (a shortage of red blood cells from the body having too little iron).
Getting a Ferrous Gluconate online is very straightforward; you can connect with a doctor at any time and place of your choice at Your Doctors Online.  However, please note that a Ferrous Gluconate online will only be provided after consultation with the doctor and if the treatment is suitable and safe for you. 
Request Ferrous Gluconate prescription online
Get an online prescription for Ferrous Gluconate online in three easy steps.
Download our app, register and tell us about your medical issue to get started.
Anaemia
Anemia
STD
UTI
Skin
Covid
Connect with a board-certified doctor. You can chat, send pictures and videos.
Hi I'm Dr. Nicole. How may I help you?
Hi Dr Nicole, I have iron deficiency anemia. Can I get a refill of my medication, please?

Our online doctors can help you with your medical issues and give you prescriptions.
Ferrous gluconate 324 mg once daily
Send Prescription
What is Ferrous Gluconate?
Ferrous gluconate belongs to the class of drugs known as iron supplements. Ferrous gluconate supplements provide the body with readily absorbable iron (Fe2+) that is absorbed in the small intestine after ingestion. This iron is then transported in the bloodstream, bound to transferrin, and utilized by the bone marrow for the production of hemoglobin and red blood cells. This mechanism helps correct iron deficiency anemia by increasing the body's iron stores and improving oxygen transport.
Ferrous gluconate is available over-the-counter (OTC) as a dietary iron supplement. It comes in various formulations, including tablets, capsules, liquids, chewable tablets, oral drops, and powders.
Important information about Ferrous Gluconate
Common side effects of Ferrous Gluconate encompass constipation, diarrhea, nausea, vomiting, stomach pain, loss of appetite, green-coloured stools or temporary teeth staining.

Serious side effects of Ferrous Gluconate might include vomiting up blood or vomit that resembles coffee grounds, bright red blood in your feces, black or tarry stools, a fever, stomach ache, and pain in your chest or neck after swallowing a ferrous gluconate tablet.
FAQs about Ferrous Gluconate prescription online
How to take ferrous gluconate?
At least an hour before or two hours after eating, take ferrous gluconate on an empty stomach. You can take ferrous gluconate with meals if taking it on an empty stomach bothers your stomach. Before taking this medication, a full glass of water or juice should be consumed.
Is ferrous gluconate vegan?
Ferrous gluconate is generally considered vegan because it is a synthetic form of iron not derived from animal sources.
How much iron is in ferrous gluconate 300 mg?
Ferrous gluconate, contains 35 mg of elements iron per 300 mg.
How long does ferrous gluconate take to work?
Iron supplements prevent and treat low iron levels in children and adults. The most prevalent forms of iron are ferrous fumarate, ferrous sulphate, and ferrous gluconate. The effects of oral iron supplements begin to show after 3 to 7 days. However, it could take up to two months for your hemoglobin levels to stabilize.
Does ferrous gluconate cause constipation?
Yes, constipation is a common adverse effect of ferrous gluconate. Ferrous gluconate and other iron supplements have been shown to slow the digestive process, causing some constipation and more challenging stools.
Why should ferrous gluconate be taken on an empty stomach?
Taking ferrous gluconate on an empty stomach enhances its absorption. Iron absorption can be reduced with food, especially foods high in calcium, fibre, or certain medications. To maximize absorption, it's generally recommended to take ferrous gluconate about an hour before a meal or two hours after, with a glass of water. However, if it causes stomach upset, it can be taken with a small amount of food to alleviate discomfort while promoting absorption.
How much ferrous gluconate is safe?
One tablet of elemental iron three to four times daily from ferrous gluconate is considered safe for adults with severe anemia.
Does ferrous gluconate affect blood sugar?
Blood glucose levels are not raised by iron tablets alone, but you must be careful what you take them with. Many medical specialists will suggest taking iron supplements with vitamin C3 to aid in iron absorption. The tablet should, therefore, be taken with pure orange juice, as is usually recommended.
Does ferrous gluconate cause gas?
Yes, ferrous gluconate can sometimes cause gas or flatulence as a gastrointestinal side effect. It may lead to digestive discomfort and bloating in some individuals.
This is the best app..You ask anything and the doctors answer you within minutes, i love it

-Phindile Mkhatshwa


It is a good app, it can be helpful with pictures and be very detailed.

-brooke snow


Wow, these people are such a blessing. Dey give accurate answered to questions asked. Its really too good

-Okiti Stephanie


Impressive work !! Connecting to a doctor was so quick. I am really impressed.

-ASIF Khan


Doctor was really great, fast at responding very helpful

-Chelsey


Chat with them the doctor that I chat with very helpful and answer all my questions I recommend to anyone

-edith bien aime


The best patient doctors that understand and give you useful information ..I'm really thankful.

-Lesego Thejane


Very informative and very detailed in explanations.Also pleasant and courteous.I would recommend to anyone.

-Stephanie Brown


Very helpful, very polite and answers every question in a well mannered way.

-kulwinder gill


I really rate this website a lot, you people don't stick and and im sure you try your best to take swift actions for your patients.

-Elijah Mark


Talk to online doctors now and get medical advice, online prescriptions, and referrals within minutes. On-demand healthcare services at your fingertips.