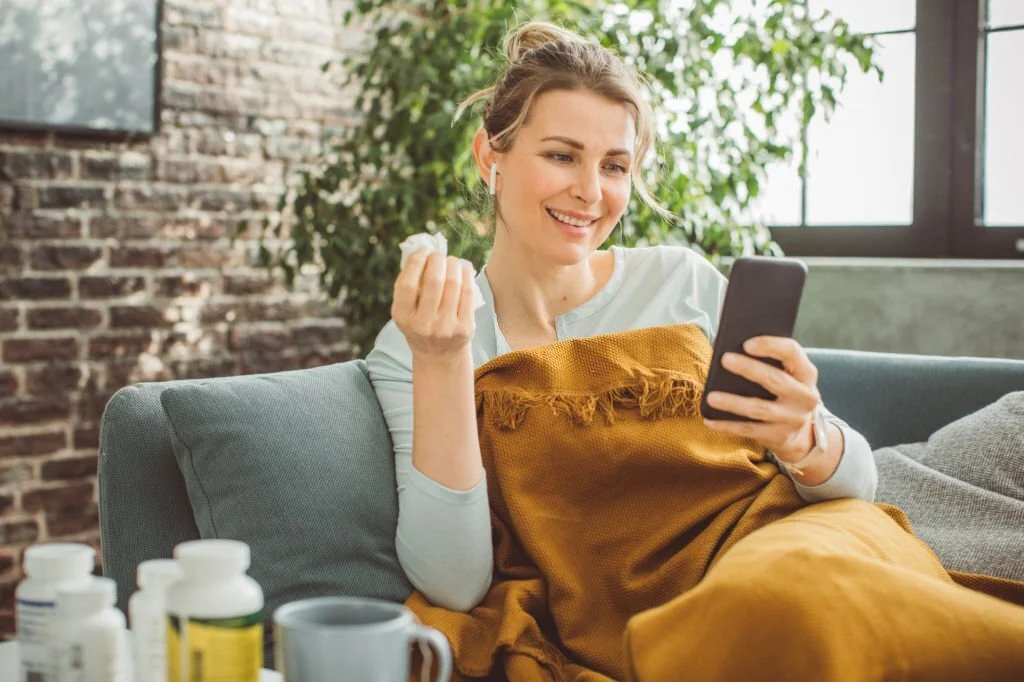 Get a Prescription for Victoza (liraglutide) Online
Victoza is a non-insulin medication that is prescribed for the treatment of type 2 diabetes. If you have these conditions, you can refill Victoza(liraglutide) online. Obtaining a Victoza(liraglutide) prescription online is simple; visit Your Doctors Online and connect with a doctor anytime, anywhere. Our online doctor will ask about your symptoms to determine treatment. They may suggest a follow-up appointment or clinic visit.
Please know that a Victoza(liraglutide) refill will only be provided after a consultation with our doctor and if the medication is appropriate and safe.
How to Connect with an Online Doctor?
Connect with a health care professional online in 3 easy steps.
Download our app, register and tell us about your medical issue to get started.
Type-2 Diabetes
Anemia
STD
UTI
Skin
Covid
Connect with a board-certified doctor. You can chat, send pictures and videos.
Hi I'm dr. Nicole. How may I help you?
Dr. Nicole, I have low blood sugar levels; I feel better after taking Victoza(liraglutide). Can you give me a Victoza(liraglutide) refill?

Our online doctors can help you with your medical issues and give you prescriptions.
Victoza(liraglutide) 1.2 mg once daily
Send Prescription
What is Victoza (liraglutide) and How to Take It
Liraglutide, found in Victoza and Saxenda, is classified as a GLP-1 receptor agonist. It's commonly prescribed for managing type 2 diabetes and aiding in weight management. Victoza comes in the form of a pre-filled, multi-dose pen. There are other medications in the same class as liraglutide (Victoza and Saxenda) that are used for the treatment of type 2 diabetes. These include exenatide (Byetta, Bydureon), dulaglutide (Trulicity), and semaglutide (Ozempic).
Victoza (liraglutide) functions by imitating the effects of the GLP-1 hormone in the body. It helps regulate blood sugar levels by stimulating insulin release from the pancreas. This can help lower blood sugar levels in individuals with type 2 diabetes.
Victoza comes in a subcutaneous solution multidose pen, offering different dosage strengths: 0.6mg, 1.2mg, and 1.8mg. After that, the dosage can be increased to 1.2mg for at least one week, and if further glycemic control is needed, it can be increased to 1.8mg. It's important to follow the specific dosage instructions given by a healthcare professional.
Important Information About Victoza (liraglutide)
Victoza(liraglutide) is an anti-diabetic drug. You will require a prescription for Victoza. Here are some essential points that you should know about this drug:

Some typical side effects of Victoza include nausea, diarrhoea, vomiting, and reduced appetite. These side effects are mild and may resolve after a few days or weeks. However, if you experience persistent side effects, it's essential to consult with your healthcare provider.



Serious side effects of Victoza are uncommon but essential to be aware of. While rare, these may include pancreatitis, thyroid tumours, and allergic reactions. Get medical attention if you have these conditions.




Some medications that can interact with Victoza are insulin, oral diabetes medications, and certain medications that affect blood sugar levels. It is important to share your complete list of medications and history of health conditions with your doctor.
FAQs About Victoza (liraglutide)
Is it better to take Victoza in the morning or at night?
You can take Victoza either in the morning or at night, based on your preference. It can be taken with or without food. Your healthcare professional can provide specific instructions for you.
How long does it take for Victoza to work?
Victoza begins to take effect quickly in lowering blood sugar levels, although it may take a few weeks to observe the full benefits. Ask our online doctors for queries related to the onset of action of Victoza.
When is the best time to take Victoza?
You can take Victoza at any time of the day that is most convenient for you. For more information or guidance, consult our qualified doctors via our online app.
How long can you stay on Victoza?
You can continue taking Victoza for the duration recommended by your healthcare professional. They will determine the appropriate length of treatment based on your specific needs. Just make sure to regularly discuss your treatment plan with them.
Does Victoza make you tired?
Yes, Victoza can cause fatigue or tiredness, but everyone may not observe the same. If you're feeling tired while taking Victoza, talk to your healthcare professional about it. They can provide personalized advice.
Can you drink alcohol while taking Victoza?
Alcohol can mess with blood sugar levels and increase the risk of pancreatitis. Discuss with your doctor if you are taking Victoza and if you have any questions about the foods you take with it.
What happens if you miss a dose of Victoza?
If you forget to take a dose of Victoza, just skip it and take your usual dose at the regular time the next day. Don't double up on doses to compensate for the missed one, as it could lead to more side effects. If it's been more than three days since your last Victoza dose, your doctor may lower your dosage to 0.6 milligrams once a day for a short period of time. Then, they'll gradually increase it back to the previous dose to reduce digestive risks. Always follow your healthcare professional's instructions for the specific dosage and timing of Victoza.
What are the alternatives to Victoza?
Metformin, Trulicity, Ozempic, Invokana, and Jardiance are all great alternatives to Victoza for managing type 2 diabetes. Your doctor can provide personalized recommendations and guidance.
What to avoid with Victoza?
To keep your blood sugar levels stable while using Victoza, it's advisable to steer clear of high-sugar foods, processed foods, alcohol, very salty foods, and non-prescription medications that can potentially lower blood sugar.
What happens if you use Victoza after 30 days?
Using Victoza after 30 days may lead to reduced effectiveness and potential safety concerns. Try sticking to the recommended guidelines if you are taking Victoza.
Does Victoza cause headaches?
Yes, Victoza can cause headaches as a side effect. If you observe a headache that is persistent or worsens you should discuss with your doctor. The occurrence of side effects vary from person to person.
This is the best app..You ask anything and the doctors answer you within minutes, i love it

-Phindile Mkhatshwa


It is a good app, it can be helpful with pictures and be very detailed.

-brooke snow


Wow, these people are such a blessing. Dey give accurate answered to questions asked. Its really too good

-Okiti Stephanie


Impressive work !! Connecting to a doctor was so quick. I am really impressed.

-ASIF Khan


Doctor was really great, fast at responding very helpful

-Chelsey


Chat with them the doctor that I chat with very helpful and answer all my questions I recommend to anyone

-edith bien aime


The best patient doctors that understand and give you useful information ..I'm really thankful.

-Lesego Thejane


Very informative and very detailed in explanations.Also pleasant and courteous.I would recommend to anyone.

-Stephanie Brown


Very helpful, very polite and answers every question in a well mannered way.

-kulwinder gill


I really rate this website a lot, you people don't stick and and im sure you try your best to take swift actions for your patients.

-Elijah Mark


Talk to online doctors now and get medical advice, online prescriptions, and referrals within minutes. On-demand healthcare services at your fingertips.