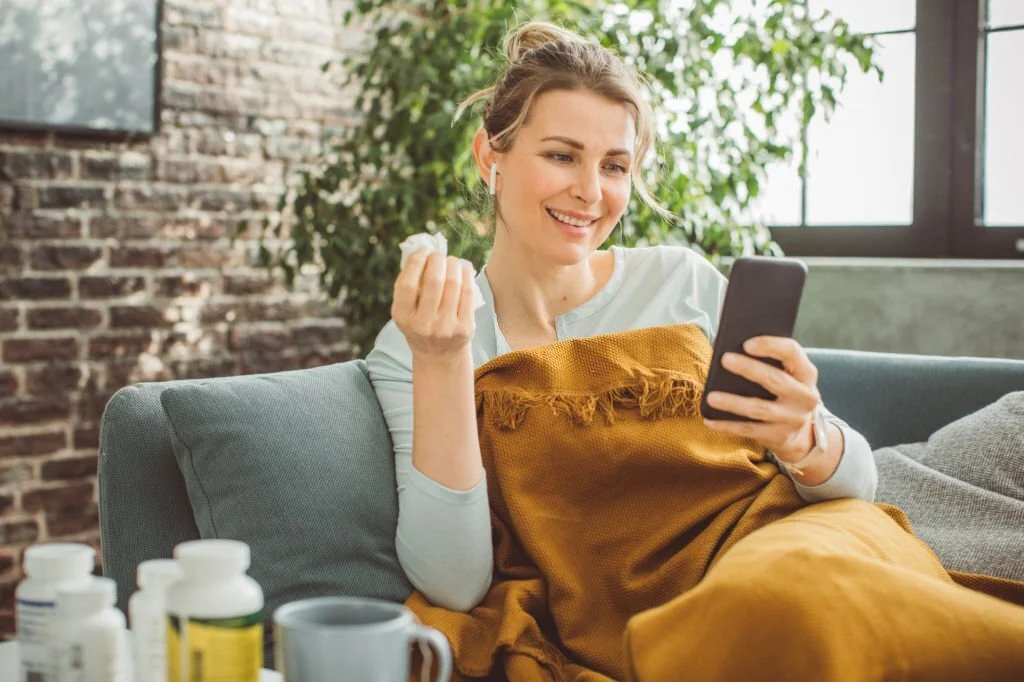 Get a Clopidogrel Refill Online
Clopidogrel reduces the risk of clots by preventing the platelets from sticking together. It also prevents other complications related to blood clots, such as heart attack risks and stroke. It is given to patients with acute coronary syndrome and severe chest pain. If you have these conditions, you can refill Clopidogrel online. Obtaining a Clopidogrel prescription online is simple; visit Your Doctors Online and connect with a doctor anytime, anywhere. Our online doctor will ask about your symptoms to determine treatment.
They may suggest a follow-up appointment or clinic visit. Please know that a Clopidogrel refill will only be provided after a consultation with our doctor and if the medication is appropriate and safe.
How to Connect with an Online Doctor?
Connect with a health care professional online in 3 easy steps.
Download our app, register and tell us about your medical issue to get started.
Heart Attack
Anemia
STD
UTI
Skin
Covid
Connect with a board-certified doctor. You can chat, send pictures and videos.
Hi I'm dr. Nicole. How may I help you?
Dr. Nicole, I had a heart attack; I have been taking Clopidogrel, but now I have run out of it. Can you give me a Clopidogrel refill?

Our online doctors can help you with your medical issues and give you prescriptions.
Clopidogrel 75 mg tablet

Take one tablet once daily.
Send Prescription
What is Clopidogrel and How to Take It
Clopidogrel is a platelet aggregation inhibitor that comes under the brand name Plavix. It is available for use in the form of tablets. Other drugs in the same therapeutic class as Clopidogrel include Ticlopidine (Ticlid), Prasugrel (Effient), and Ticagrelor (Brilinta).
Clopidogrel is a prodrug used to prevent clots in the blood. It is metabolized by the enzyme carboxylesterase-1 to its active form. The active clopidogrel form of P2Y12 ADP receptors on platelets. By doing so, it inhibits the platelet's activation and inhibits their clumping. This helps prevent clots in the blood.
You can take Clopidogrel orally with or without food. The usual dose is 75 mg daily. Take Clopidogrel as directed by your healthcare professional; if you take more or lesser dosage, it may lead to ineffectiveness or severe unwanted side effects.
Important Information About Clopidogrel
Clopidogrel is an anti-platelet drug. You will require a prescription for Clopidogrel. Here are some essential points that you should know about this drug:

Side effects of Clopidogrel include diarrhea, indigestion, stomach pain, heartburn, prolonged bleeding than usual due to injuries, and bruising. These side effects may be infrequent and may not occur in everyone



Serious side effects of Clopidogrel that need quick attention include the increased chance of serious bleeding, black or bloody stools, unusual bruising or bleeding, and seek medical attention immediately.




Some medications can interact with Clopidogrel. You should share with your doctor all the medications, herbal products, and other supplements that you are taking. Atorvastatin, NSAIDs, anticoagulants, and proton pump inhibitors may interact with Clopidogrel.
Is Plavix a prescription drug?
Yes, Plavix is a prescription medicine that is not available for use over the counter. You can download the Your Doctors Online app and seek personalized advice about taking Clopidogrel from our qualified professionals online.
What happens if I miss a dose of Plavix?
Plavix (Clopidogrel), you can take the missed dose when you remember. Do not overdose if your subsequent dose is almost here in the schedule. You can discuss your individual dosing schedule with your doctor.
Does Plavix cause weight loss?
No, Palvix does not cause weight loss as a common side effect. However, if you notice anything unusual while taking Clopidogrel, you can always discuss it with one of our qualified doctors online.
What to avoid while taking Plavix?
While you are taking Clopidogrel, you should avoid harsh sports and sharp objects that may cause bruises and bleeding. You should also avoid consuming alcohol and certain drugs, especially drug thinners. Always discuss with your doctor before trying a new medication when you are taking Clopidogrel.
Can you drink alcohol while on Plavix?
No, you should not consume alcohol while you are taking Clopidogrel, as they may cause drug interaction if consumed together. Alcohol can increase the risk of gastric bleeding with Clopidogrel.
What happens if you take a double dose of Plavix?
Double dosing on Clopidogrel can be dangerous as it may lead to blood thinning and bleeding. You should avoid double dosing on Clopidogrel if you have missed a dose.
What anti-inflammatory can I take with Plavix?
You should avoid taking Non-steroidal anti-inflammatory drugs (NSAIDs) such as ibuprofen (Advil) can increase bleeding if taken with Clopidogrel. As compared to NSAIDs, Acetaminophen is believed to be safe if taken with Clopidogrel, as they do not interact with each other.
How long should you take Plavix?
The duration for how long you can take Palvix varies depending on your individual condition and dosage form. In some cases, such as stroke or after a heart attack, it is given for a shorter duration, while in other cases, it is recommended for a longer duration.
When should you take Plavix?
You can take Plavix once daily or as advised by your healthcare provider. Speak to your doctor if your health worsens or if you notice anything unusual when you start taking Plavix.
How much is the prescription for Plavix?
The cost of 75 mg Plavix is $34.99 for 100 tablets in Canada, and in the USA, it costs about $753. The cost also depends upon insurance coverage, dosage strength, and more.
What are alternatives to Clopidogrel?
The alternative to Clopidogrel may include Prasugrel (Effient) and Ticagrelor (Brilinta). Your healthcare provider will decide the choice of medication for you. You can discuss this with your healthcare provider if you are already taking Clopidogrel but you notice any serious adverse effects or side effects associated with it.
This is the best app..You ask anything and the doctors answer you within minutes, i love it

-Phindile Mkhatshwa


It is a good app, it can be helpful with pictures and be very detailed.

-brooke snow


Wow, these people are such a blessing. Dey give accurate answered to questions asked. Its really too good

-Okiti Stephanie


Impressive work !! Connecting to a doctor was so quick. I am really impressed.

-ASIF Khan


Doctor was really great, fast at responding very helpful

-Chelsey


Chat with them the doctor that I chat with very helpful and answer all my questions I recommend to anyone

-edith bien aime


The best patient doctors that understand and give you useful information ..I'm really thankful.

-Lesego Thejane


Very informative and very detailed in explanations.Also pleasant and courteous.I would recommend to anyone.

-Stephanie Brown


Very helpful, very polite and answers every question in a well mannered way.

-kulwinder gill


I really rate this website a lot, you people don't stick and and im sure you try your best to take swift actions for your patients.

-Elijah Mark


Talk to online doctors now and get medical advice, online prescriptions, and referrals within minutes. On-demand healthcare services at your fingertips.