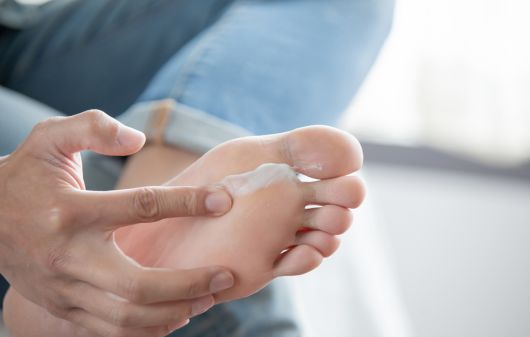 Get Athlete's Foot Treatment Online
An athlete's foot or Tinea pedis is a fungal skin ailment that often initiates between the toes due to excessive foot sweat within tight shoes. The condition is contagious, transmitting through contaminated floors, towels, or clothing. Spread occurs via contact with infected skin scales or fungi in moist environments like showers and pools.
Consult our doctors at Your Doctors Online for the treatment and prescription of athlete's foot infection.
How to connect with doctor for athlete's foot
Connect with a health care professional online in 3 easy steps.
Download our app, register and tell us about your medical issue to get started.
Athlete's Foot
Anemia
STD
UTI
Skin
Covid
Connect with a board-certified doctor. You can chat, send pictures and videos.
Hi I'm dr. Nicole. How may I help you?
Hi Dr. Nicole, I have itching, blisters, and redness, in web spaces of toes. Can you help me?

Our online doctors can help you with your medical issues and give you prescriptions.
Terbinafine 1%

Apply twice a day for four weeks
Send Prescription
Dermatophyte fungi cause athletes' foot called tinea pedis, like those causing ringworm and jock itch. Favorable conditions, like damp footwear and humid environments, facilitate fungal growth. It is highly contagious and can spread via surfaces and physical contact. Scratching can lead to self-inoculation, and though the fungus can grow on various body parts, feet, particularly between toes, are most commonly affected. Common symptoms include: 
Persistent rash not improving in two weeks of self-treatment

Scaly, peeling, or cracked skin between the toes

Inflamed skin, varying in color based on skin tone

Itching after wearing shoes and socks

Dry, scaly skin on the foot's bottom 

Burning or stinging sensations

Blisters
Seek urgent medical care if:
Pus oozing or crusted blisters

Swelling with red and itchy skin

Diabetes patients suspected of athlete's foot

Nail involvement: discoloration, thickness, crumbling
The risk is elevated with closed shoes, extended foot moisture, excessive sweating, and minor skin or nail injuries, with transmission occurring through direct contact or exposure to shared items like shoes, socks, showers, or pools.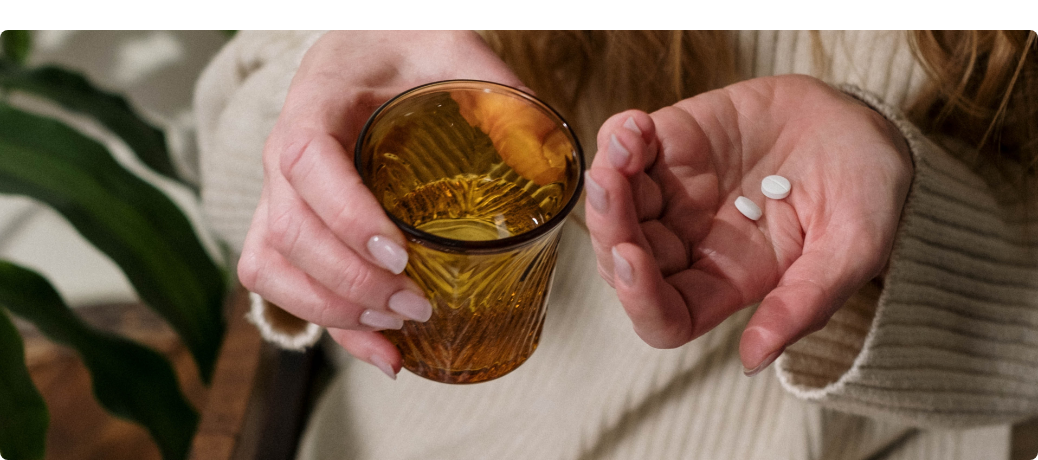 FAQs About Athlete's Foot
What is the strongest treatment for an athlete's foot?
The best treatment for athlete's foot is antifungal treatment via topical antifungal ointments or creams like terbinafine or clotrimazole. Both are effective in treating athlete's foot. Depending on your condition, your doctor may prescribe you oral, ointment, gel, or spray-based antifungal formulation.
How long does an athlete's foot last?
In mild cases, the infection lasts a few days, while in the case of severe infection, recovery may take up to 1-2 weeks. If not treated properly, chances of remission increase. Consult a doctor at Your Doctors Online for the treatment and prescription of antifungal medications for athlete's foot.
Are over-the-counter treatments as effective as home remedies for an athlete's foot?
Some over-the-counter antifungals are suitable for treating mild fungal infections and home remedies. They help reduce the severity of symptoms. However, they are insufficient for severe fungal infections as they return without proper antifungal treatment to kill the fungus.
Are there any potential risks or side effects using home remedies for athletes' feet?
Some home remedies like tea tree oil can cause burning and itching and don't work on everyone. In some people, they can trigger rash and itching, causing allergic reactions. Therefore, consult a doctor before applying anything directly on the damaged skin.
What antifungal treatment can I use during pregnancy?
Some oral antifungal medications can be used during the first trimester of pregnancy for mild fungal infections like terbinfine. However, some oral antifungals should be avoided like econazole. From topical antifungals, the safest options are terbinafine and azoles. Consult our doctor at Your Doctors Online for the safe antifungal treatment during pregnancy.
This is the best app..You ask anything and the doctors answer you within minutes, i love it

-Phindile Mkhatshwa


It is a good app, it can be helpful with pictures and be very detailed.

-brooke snow


Wow, these people are such a blessing. Dey give accurate answered to questions asked. Its really too good

-Okiti Stephanie


Impressive work !! Connecting to a doctor was so quick. I am really impressed.

-ASIF Khan


Doctor was really great, fast at responding very helpful

-Chelsey


Chat with them the doctor that I chat with very helpful and answer all my questions I recommend to anyone

-edith bien aime


The best patient doctors that understand and give you useful information ..I'm really thankful.

-Lesego Thejane


Very informative and very detailed in explanations.Also pleasant and courteous.I would recommend to anyone.

-Stephanie Brown


Very helpful, very polite and answers every question in a well mannered way.

-kulwinder gill


I really rate this website a lot, you people don't stick and and im sure you try your best to take swift actions for your patients.

-Elijah Mark


Talk to online doctors now and get medical advice, online prescriptions, refills, lab requisitions and medical notes within minutes. On-demand healthcare services at your fingertips.