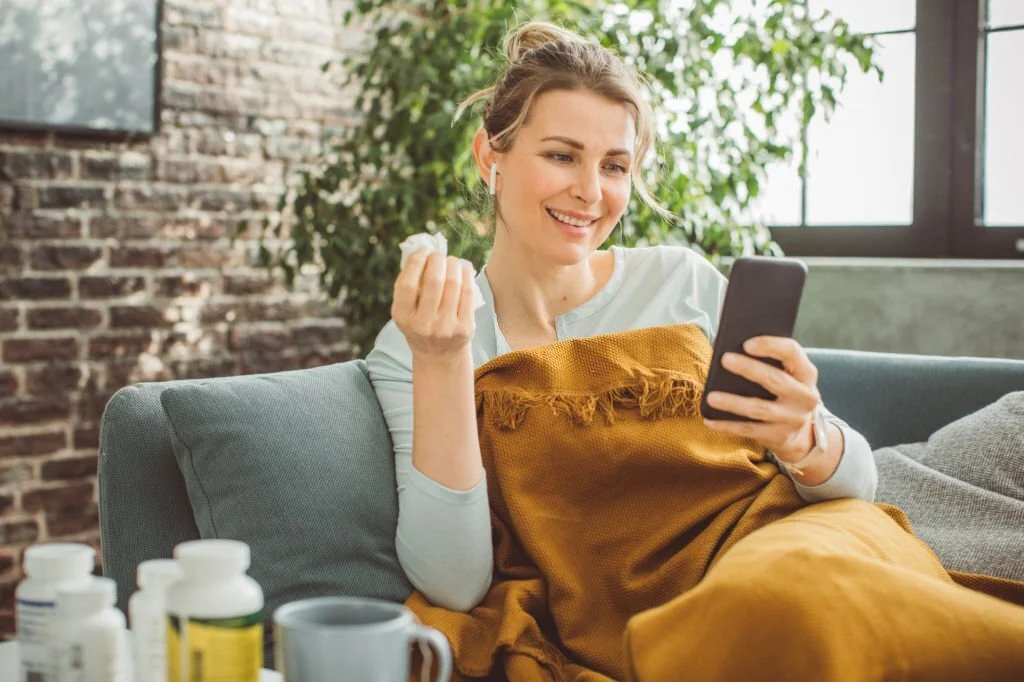 Get a Prescription for Ketoconazole Online
Ketoconazole(Nizoral) is a medication that belongs to a class of drugs known as antifungals, primarily used to treat fungal infections. You can get a ketoconazole cream prescription online by connecting with our online doctor at Your Doctors Online, who will ask you to describe your symptoms to determine the best course of treatment.
Then, if deemed necessary, they may recommend a follow-up appointment or a visit to a clinic. However, please note a prescription will only be provided after consultation with the doctor and if the treatment is considered suitable and safe for you. 
How to Connect with an Online Doctor?
Connect with a health care professional online in 3 easy steps.
Download our app, register and tell us about your medical issue to get started.
Skin
Anemia
STD
UTI
Skin
Covid
Connect with a board-certified doctor. You can chat, send pictures and videos.
Hi I'm dr. Nicole. How may I help you?
Hi Dr. Nicole, I have Seborrheic dermatitis, which is bad. Can I get some form of treatment, please?

Our online doctors can help you with your medical issues and give you prescriptions.
Ketoconazole, Apply to the affected area twice daily for 4 weeks or until a clinical response is noted.

Fexofenadine, 120mg, Take one tablet once daily at night for 7 days with a full glass of water.
Send Prescription
What is Ketoconazole and How to Take It
When other drugs are unavailable or are not tolerated, ketoconazole is used to treat fungal infections. Ketoconazole shouldn't be used to treat meningitis, a condition of the membranes enclosing the brain and spinal cord brought on by fungi or fungal nail infections. Ketoconazole is an imidazole antifungal drug. Advanced prostate cancer (cancer of the male reproductive system) and Cushing syndrome (a disorder brought on by an excess of the corticosteroid hormone in the body) are two conditions that are occasionally treated with high doses of ketoconazole. For these purposes, ketoconazole's safety or efficacy has not been established. 
Ketoconazole is available as an oral tablet or topical cream. Typically, it is given once a day. Take ketoconazole every day at roughly the same time. Request clarification from your physician or pharmacist regarding any prescription label instructions you need help with. Follow the prescription for ketoconazole exactly. You should take ketoconazole for six months or longer for your infection to be entirely cured.
Even if you feel better, keep taking ketoconazole until your doctor instructs you to stop. Without consulting your doctor, do not discontinue taking ketoconazole. When you abruptly stop using ketoconazole, your infection can quickly return. 
Important Information About Ketoconazole
Following are some points that you should know about ketoconazole:
Ketoconazole may interact with various medications, including certain antacids, anticoagulants, and drugs metabolized by the liver enzymes CYP3A4 or CYP2C9. It can lead to altered drug effectiveness or increased side effects.

It is not recommended for individuals with known hypersensitivity to ketoconazole or related azole antifungals.

Common side effects encompass nausea, vomiting, abdominal pain, and changes in taste. Less common but severe reactions include allergic responses, liver dysfunction, and adrenal gland suppression.

Prolonged use or high doses may impact liver function, necessitating regular liver enzyme tests during treatment.

Ketoconazole can affect hormone production, potentially leading to gynecomastia (breast enlargement) in males and changes in testosterone and cortisol levels.

Usage during pregnancy and breastfeeding is generally discouraged due to limited safety data.
Is ketoconazole over the counter?
Most over-the-counter ketoconazole lotions and shampoos are available with a prescription in pharmacies and grocery stores. Pityriasis versicolor treatment requires a prescription. Although ketoconazole is also known as pills, these are typically only used to treat Cushing's syndrome, a rare illness.
How long does it take ketoconazole cream to work?
Most fungal infections respond to ketoconazole within 2 to 3 weeks, although an athlete's foot can take up to 6 weeks to clear up.
Can ketoconazole shampoo cause liver damage?
Ketoconazole may harm the liver, perhaps severely enough to necessitate a liver transplant or death. Even those who don't already have liver disease or other conditions that increase the risk of liver damage can still get it.
Will ketoconazole cure toenail fungus?
Due to the possibility of significant adverse effects and drug interactions, ketoconazole shouldn't be used to treat skin and nails fungal infections.
How long after taking ketoconazole can I drink?
It's recommended to avoid alcohol for at least 72 hours after taking ketoconazole, as the combination can be the reason for increased side effects like nausea, vomiting, and headache. Always consult your healthcare provider for specific advice based on your situation.
How often can you use ketoconazole shampoo?
The shampoo will often be used once or twice a week, and the cream once or twice daily for most illnesses. To prevent dandruff from returning, some patients use ketoconazole shampoo every one to two weeks.
How to apply ketoconazole cream for yeast infection?
Clean and dry the affected area. Apply a small amount of ketoconazole cream, covering the yeast infection. Follow prescribed usage and consult a doctor if needed.
Is ketoconazole cream a steroid?
The cream ketoconazole is not a steroid. It's an antifungal medication. Doctors will occasionally prescribe a patient both a steroid and a ketoconazole cream at the same time because they can both be used to treat similar skin disorders.
Can ketoconazole cream cause miscarriage?
If you're pregnant, you can take ketoconazole cream or shampoo. Your body only absorbs tiny amounts of it. Therefore your unborn child won't be harmed.
How can I refill my ketoconazole prescription?
You will need to consult with our online doctor at Your Doctors Online to refill your ketoconazole cream online prescription. After discussing our medical concerns and history, our online doctor can send your prescription to your preferred local pharmacy.
Who should not take ketoconazole?
Suppose you have specific medical conditions, such as liver issues, QT prolongation, adrenal insufficiency, high blood pressure, heart disease, or allergic reactions to azole antifungals. In that case, you should avoid receiving treatment with ketoconazole.
How many times a day should I use ketoconazole?
You can use ketoconazole cream twice daily and apply it to the afflicted area of the skin and the surrounding area.
What happens if you use ketoconazole too much?
Your skin may get inflamed or red if you use the ketoconazole shampoo or lotion too much or too frequently. If there are any side effects, see a doctor right once.
This is the best app..You ask anything and the doctors answer you within minutes, i love it

-Phindile Mkhatshwa


It is a good app, it can be helpful with pictures and be very detailed.

-brooke snow


Wow, these people are such a blessing. Dey give accurate answered to questions asked. Its really too good

-Okiti Stephanie


Impressive work !! Connecting to a doctor was so quick. I am really impressed.

-ASIF Khan


Doctor was really great, fast at responding very helpful

-Chelsey


Chat with them the doctor that I chat with very helpful and answer all my questions I recommend to anyone

-edith bien aime


The best patient doctors that understand and give you useful information ..I'm really thankful.

-Lesego Thejane


Very informative and very detailed in explanations.Also pleasant and courteous.I would recommend to anyone.

-Stephanie Brown


Very helpful, very polite and answers every question in a well mannered way.

-kulwinder gill


I really rate this website a lot, you people don't stick and and im sure you try your best to take swift actions for your patients.

-Elijah Mark


Talk to online doctors now and get medical advice, online prescriptions, and referrals within minutes. On-demand healthcare services at your fingertips.