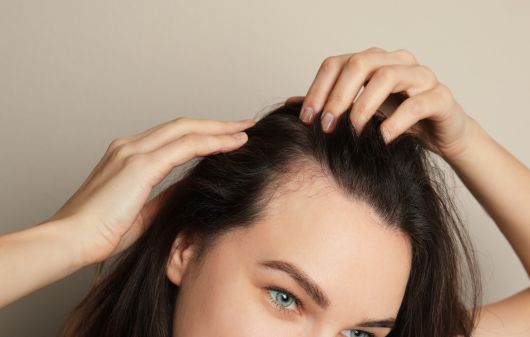 Get Baldness Treatment Online
Baldness, also known as alopecia, is the loss or absence of hair, primarily noticeable on the scalp but can occur anywhere on the body where hair grows. It can result from aging, hormonal changes, heredity, or medical conditions.
Contrary to misconceptions, baldness isn't caused by poor circulation, dandruff, or wearing hats. While hereditary hair loss is a common cause, various treatments are available to prevent further loss or stimulate regrowth. Consult a doctor at Your Doctors Online to identify the cause and discuss treatment options.
How to connect with doctor for baldness
Connect with a health care professional online in 3 easy steps.
Download our app, register and tell us about your medical issue to get started.
Baldness
Anemia
STD
UTI
Skin
Covid
Connect with a board-certified doctor. You can chat, send pictures and videos.
Hi I'm dr. Nicole. How may I help you?
Hi Dr. Nicole, I have bald patches on my scalp. Can you help me?

Our online doctors can help you with your medical issues and give you prescriptions.
Minoxidil 5%

Apply on a dry scalp twice a day for four months
Send Prescription
To diagnose the cause of hair loss, your doctor conducts a physical exam and inquires about your diet, hair care routine, and medical history. Tests may include blood tests to uncover underlying medical conditions, a pull test to gauge hair shedding stage, a scalp biopsy to examine hair roots for infections, and light microscopy to detect hair shaft disorders.
Effective treatments for hair loss include medications and surgeries:
Medication:
If hair loss is due to an underlying disease, addressing the cause is necessary.

Medications like minoxidil and finasteride can treat pattern baldness.

Topical minoxidil stimulates hair growth and prevents further loss

Finasteride, a daily pill, slows hair loss and promotes regrowth.
Hair Transplant Surgery:
Hair transplant surgeries redistribute hair from one part of the head to bald areas.

Hair grafts containing one to several hairs are transplanted, requiring multiple sessions. 
Laser Therapy:
Low-level laser devices, like caps or combs, are FDA-approved for hereditary hair loss.

Limited studies suggest potential benefits in improving hair density.
Microneedling: 
Microneedling devices with tiny needles stimulate hair growth

Studies indicate improved hair growth and thickness with regular treatment.
Corticosteroid Injections: 
Effective for patchy alopecia areata, corticosteroids are injected into thinning areas.

Treatment may require return visits every 4-8 weeks.
Platelet-Rich Plasma (PRP):
Involves injecting a patient's plasma into the area with hair loss.

Studies show promise in stimulating hair growth and improving hair health.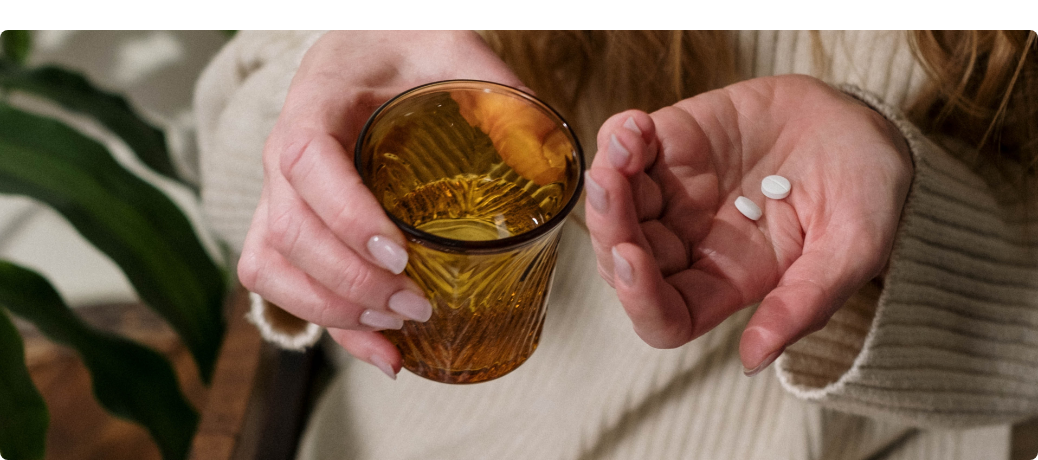 What are the most effective treatments for addressing baldness?
Baldness can be treated with medications that boost hair growth and stop hair loss or at least slow it. For example, the most effective ones are minoxidil and finasteride. Each drug works differently for men and women therefore, dosages and administration may vary slightly.
What options are available for treating female pattern baldness?
For the treatment of female pattern baldness, doctors prescribe minoxidil, hormone therapy, or hair transplant in some cases. Proper nutrition intake is vital for the treatment to work and promote hair growth faster.
What's the best approach to treating male pattern baldness?
The specific oral medication a doctor prescribes to male patients is finasteride, which increases the testosterone level, whose imbalance can be a potential reason for baldness. Consult our doctors at Your Doctors Online for treating and prescribing male pattern baldness.
How long does it take to see results from baldness treatments?
Baldness treatments may show results slower in some individuals than others. Mostly, the recovery depends upon the underlying cause. In case of hormonal imbalances, hormone therapy can restore the loss. If the cause is a side effect of a disease, treatment of the disease is essential to restore the loss. In some cases, it can be genetic and environmental triggers. It takes 3-6 months for the hair to respond.
What role does hormonal imbalance play in baldness, and how can it be treated?
Hormonal imbalance plays a role in baldness, especially in females during transition periods like postpartum hair loss or menopause when hormonal changes are frequent. It causes hair loss, which can be treated with hormonal therapy to balance the hormones and restore hair growth.
This is the best app..You ask anything and the doctors answer you within minutes, i love it

-Phindile Mkhatshwa


It is a good app, it can be helpful with pictures and be very detailed.

-brooke snow


Wow, these people are such a blessing. Dey give accurate answered to questions asked. Its really too good

-Okiti Stephanie


Impressive work !! Connecting to a doctor was so quick. I am really impressed.

-ASIF Khan


Doctor was really great, fast at responding very helpful

-Chelsey


Chat with them the doctor that I chat with very helpful and answer all my questions I recommend to anyone

-edith bien aime


The best patient doctors that understand and give you useful information ..I'm really thankful.

-Lesego Thejane


Very informative and very detailed in explanations.Also pleasant and courteous.I would recommend to anyone.

-Stephanie Brown


Very helpful, very polite and answers every question in a well mannered way.

-kulwinder gill


I really rate this website a lot, you people don't stick and and im sure you try your best to take swift actions for your patients.

-Elijah Mark


Talk to online doctors now and get medical advice, online prescriptions, refills, lab requisitions and medical notes within minutes. On-demand healthcare services at your fingertips.