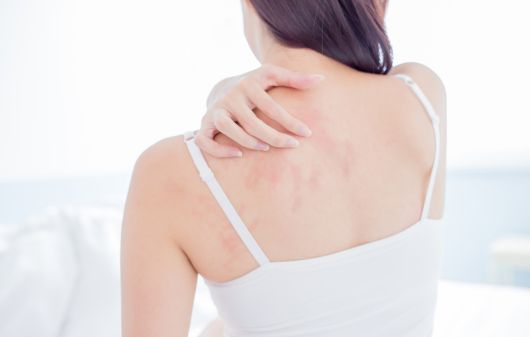 Get Eczema Treatment Online
Eczema, also known as atopic dermatitis, causes dry, itchy patches on the skin with inflammation. It occurs mainly on the skin flexes and is caused by allergy triggers like dust mites, certain chemicals, or pet danders.
If you experience similar flare-ups anywhere on your body, consult a doctor at Your Doctors Online for the treatment and prescription of eczema online.
How to connect with doctor for eczema
Connect with an online doctor and get a prescription online.
Download our app, register and tell us about your medical issue to get started.
Skin
Sexual Health
Obesity
STD
UTI
Allergies
Connect with a board-certified doctor. You can chat, send pictures and videos.
Hi I'm dr. Nicole. How may I help you?
Hi Dr. Nicole, I have dry, itchy patches on the elbows and knees. Can you please help?

Our online doctors can help you with your medical issues and give you prescriptions.
Hydrocortisone 1% Ointment
Apply to the affected area once a day in the morning for a maximum of 4 weeks.


Send Prescription
Atopic dermatitis or eczema symptoms are as follows:
Rash on swollen skin that varies in color depending on your skin color

Raw, sensitive skin from scratching

Small, raised bumps on brown or Black skin

Dry, cracked skin

Thickened skin

Darkening of the skin around the eyes

Itchiness (pruritus

Oozing and crusting
Eczema can be caused by genetic, bacterial infection, or immune system reaction. 
In some people, a gene is present, causing the poor function of skin protective layer, which results in a decline in skin moisture and gives entry to harmful pathogens, irritants, and allergens, causing eczema.

Atopic dermatitis is sometimes linked to excess Staphylococcus aureus bacteria on the skin. This disrupts the skin's natural barrier function by displacing helpful bacteria. 

A compromised skin barrier function can trigger an immune system response, leading to inflammation and other eczema symptoms.
It's essential to note that Atopic Dermatitis is just one type of dermatitis and is not contagious. Other common types include contact dermatitis and seborrheic dermatitis (dandruff).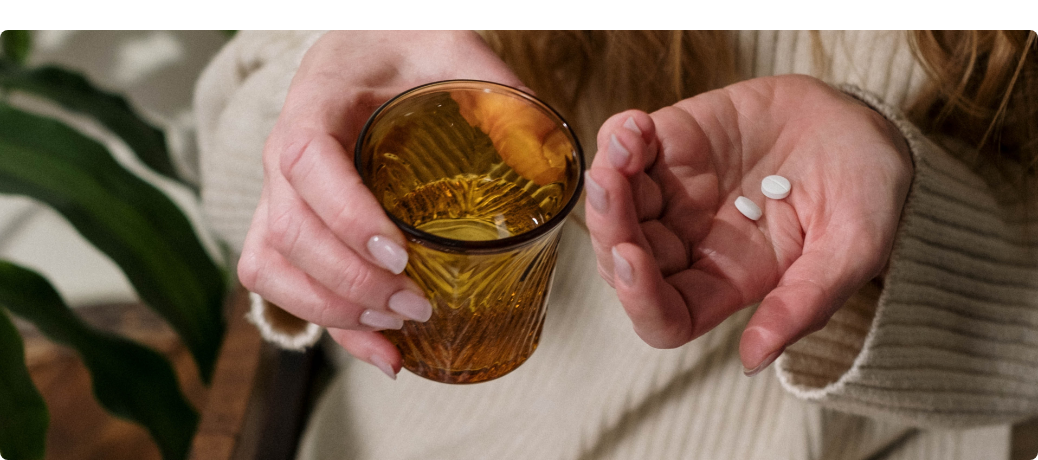 How to get rid of eczema on the face?
If you experience eczema flare-ups on your face, your provider may prescribe anti-inflammatory topical steroids or calcineurin inhibitors for topical application over the affected area. Along with topical application, you can also take oral antihistamines to relieve itching and inflammation of the affected area. In some cases, your provider may also prescribe light therapy to treat scars and blemishes caused by eczema on the face.
How to treat severe eczema?
Severe eczema is treated by taking drugs that reduce or stop the immune system reaction, i.e., immunosuppressants like methotrexate and azathioprine. Additionally, light therapy also works to improve inflammation along with wet bandages and wraps.
What is the best treatment for eczema on the scalp?
For eczema on the scalp, topical anti-inflammatory and anti-allergic medicated shampoos are effective, like topical steroids containing active ingredients like salicylic acid. If your eczema accompanies infection as well, then your doctor may prescribe oral antibiotics for treating the accompanying infection.
What heals eczema quickly?
For instant relief and healing of eczema, topical corticosteroids can provide quick relief as they work on the inflammatory pathways reducing the inflammation and itching rapidly. You can seal the scalp after applying the medicine with a wet wrap for faster action.
What can cure eczema completely?
Eczema, or atopic dermatitis, is an allergic inflammation of the skin that has no specific cure and can only be managed by treating the symptoms and reducing the exposure to the triggers. Many treatments help reduce the symptoms, but triggers can cause re-emission. Therefore, the best way to treat them is to avoid the triggers and take care of your skin, even if it is healthy.
How do I treat eczema on my baby?
Eczema mainly occurs on the cheeks of babies. You can treat eczema in children by applying mild over-the-counter lotions and moisturizers like CeraVe moisturizing lotion, Cetaphil Babies eczema lotion, and Aveeno Babies eczema therapy lotion, as they reduce itching and inflammation. In addition, keep the skin moisturized, as dryness can also aggravate it. You can consult our doctors at Your Doctors Online for the treatment of eczema in babies.
What makes eczema worse in babies?
Babies' eczema aggravates with specific triggers like harsh detergents, high temperatures, woolen clothing, allergic foods, pet danders, and asthma. Dry weather can also increase the chances of eczema flare-ups in children. It's best to watch what they are allergic to and avoid the triggers as much as possible. Consult a doctor online at Your Doctors Online if you don't know what triggers eczema in your baby.
What can I use for eczema while pregnant?
Eczema flare-ups appear due to specific triggers that make your immune system reactive, resulting in inflammation and itching in the affected area. You can use mild corticosteroids, oral antihistamines, and gentle moisturizers per your doctor's advice. Consult a doctor now at Your Doctors Online for the treatment and prescription of eczema flare-ups during pregnancy.
Is it normal for eczema to get worse during pregnancy?
It is common to have eczema but get diagnosed much later. It generally occurs because you have never been exposed to the triggers before. During pregnancy, the woman's body undergoes significant hormonal and physical transitions, which can cause the triggers to flare-up eczema in some women. The most common triggers include dryness as a result of hormonal changes. You can get prescription and treatment for eczema during pregnancy from our doctors at Your Doctors Online.
What is the best treatment for eczema on the lower legs?
The best lower legs treatment for eczema includes corticosteroids for topical application. For mild eczema, your doctor may recommend low-potency hydrocortisone ointment for topical application. Otherwise, you may have to take high-strength prescription-only steroids. Consult a doctor at Your Doctors Online to prescribe and treat lower leg eczema.
This is the best app..You ask anything and the doctors answer you within minutes, i love it

-Phindile Mkhatshwa


It is a good app, it can be helpful with pictures and be very detailed.

-brooke snow


Wow, these people are such a blessing. Dey give accurate answered to questions asked. Its really too good

-Okiti Stephanie


Impressive work !! Connecting to a doctor was so quick. I am really impressed.

-ASIF Khan


Doctor was really great, fast at responding very helpful

-Chelsey


Chat with them the doctor that I chat with very helpful and answer all my questions I recommend to anyone

-edith bien aime


The best patient doctors that understand and give you useful information ..I'm really thankful.

-Lesego Thejane


Very informative and very detailed in explanations.Also pleasant and courteous.I would recommend to anyone.

-Stephanie Brown


Very helpful, very polite and answers every question in a well mannered way.

-kulwinder gill


I really rate this website a lot, you people don't stick and and im sure you try your best to take swift actions for your patients.

-Elijah Mark


Talk to online doctors now and get medical advice, online prescriptions, refills, lab requisitions and medical notes within minutes. On-demand healthcare services at your fingertips.