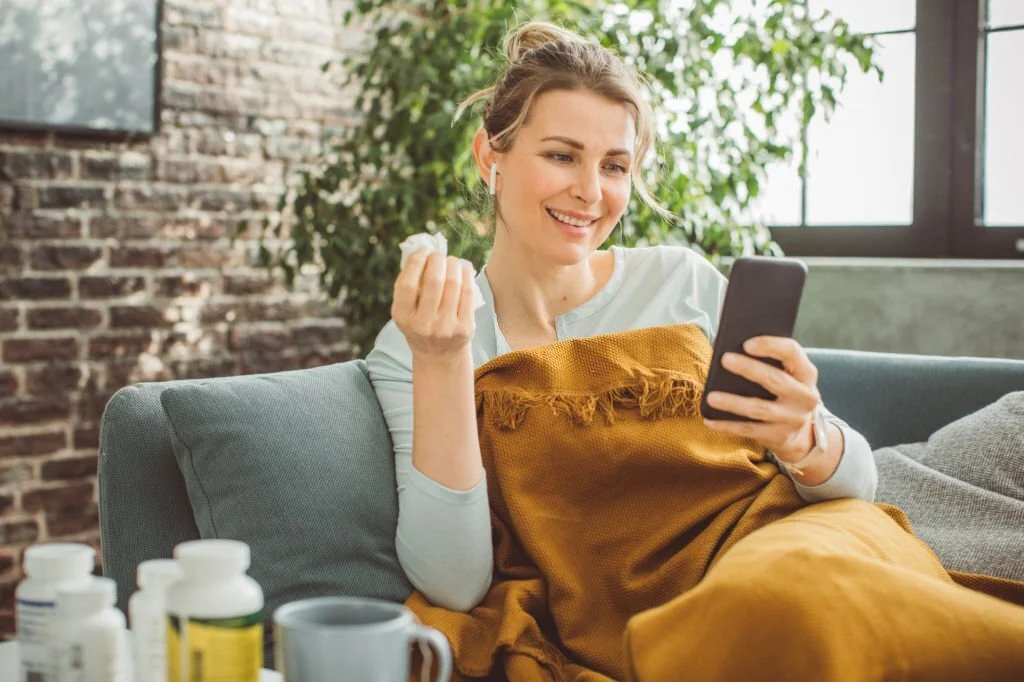 Get a Prescription for Ciprodex Online
Ciprodex treats bacterial ear infections (outer ear infections, also known as swimmer's ears in kids and adults, and middle ear infections in kids with ear tubes). You can get a prescription for Ciprodex online by connecting with our online doctor at Your Doctors Online, who will ask you to describe your symptoms to determine the best course of treatment. Then, if deemed necessary, they may recommend a follow-up appointment or a visit to a clinic.
However, please note a prescription will only be provided after consultation with the doctor and if the treatment is considered suitable and safe for you.
How to Connect with an Online Doctor?
Connect with a health care professional online in 3 easy steps.
Download our app, register and tell us about your medical issue to get started.
Connect with a board-certified doctor. You can chat, send pictures and videos.
Hi I'm dr. Nicole. How may I help you?
Hi Dr. Nicole, I have a swimmer's ear, and it is really bad. Can I get some form of treatment, please?

Our online doctors can help you with your medical issues and give you prescriptions.
Ciprofloxacin/Dexamethasone (CIPRODEX),  Otic drops,

Dosage: 0.3 %/0.1%,  4 drops X BID for 7 days
Send Prescription
What is Ciprodex and How to Take It
Ciprofloxacin and dexamethasone are two drugs included in this combination product. A member of the fluoroquinolone drug class, ciprofloxacin is an antibiotic. It is applied to the management of bacterial infections. In the category of drugs known as corticosteroids, dexamethasone is included in reducing inflammation corticosteroids.
Children with tubes in their ears aged six months and older can receive treatment for bacterial middle ear infections with ciprofloxacin-dexamethasone ear drops. People aged one and older can also use them to treat outer ear infections. There may be a variety of brands and dosage forms available for this medication.
Ciprodex ear drops over the counter are not available. Follow the Ciprodex ear drop dosage advised by your doctor carefully and keep the infected ear clean and dry. Avoid getting the medicine in your eyes, nose, or mouth or injecting it. Warm the drops in your hands and shake the bottle before use. Lie on your side with the infected ear up, and after applying drops, keep the ear tilted up for 60 seconds.
Avoid touching the applicator tip to maintain sterility. For middle ear infections with tubes, gently press the ear opening's projection to allow drops through the tube. For outer ear infections, pull the ear lobe up and back. Complete the entire treatment course even if symptoms improve. Dosage varies, so follow your doctor's instructions. Take it when possible if you miss a dose, but avoid doubling doses.
Important Information About Ciprodex
Following are some points that you should know about Ciprodex:
As interactions could occur, inform your doctor about all medications, including herbal supplements and over-the-counter drugs. Specific medications like corticosteroids might interact with Ciprodex, potentially causing side effects.

Ciprodex is intended for ear use only and should not be ingested or applied to the eyes or nose. Avoid using it on open wounds or damaged skin. Consult your doctor if you experience worsening symptoms or allergic reactions after using Ciprodex.

Possible Ciprodex ear drops side effects include ear discomfort, itching, or a temporary decrease in hearing. Allergic reactions may occur, resulting in rash, itching, swelling, severe dizziness, or difficulty breathing. 

Remove contact lenses before using Ciprodex for ear infections, as they contain oils that may damage lenses.
Is Ciprodex an antibiotic?
Ciprodex for ear infections is a combined ear drop treatment containing dexamethasone, a steroid, and the antibiotic ciprofloxacin.
Do I need a prescription for Ciprodex?
Yes, Ciprodex is a prescription medication, which means you will need a doctor's prescription to obtain it. It is not available over the counter and should only be used under the guidance and supervision of a doctor.
What is a substitute for Ciprodex?
A possible substitute for Ciprodex is "ofloxacin ear drops."
How long should I leave Ciprodex in my ear?
After applying Ciprodex ear drops, keeping your head tilted for about one minute is generally recommended to allow the medication to reach the infected area properly.
How long does Ciprodex take to work?
All discomfort may have subsided by the third or fourth day after taking the medication. But it's essential to complete the entire course of treatment as prescribed, even if symptoms improve earlier.
What if Ciprodex doesn't work?
Non-ciprofloxacin ear drops (such as tobramycin, neomycin, and polymixin B sulphates with hydrocortisone and gentamicin drops) were more successful in curing infections that had been proven to be ciprofloxacin-resistant, with a 70% cure rate as opposed to the 2.7% cure rate of the ciprofloxacin drops.
This is the best app..You ask anything and the doctors answer you within minutes, i love it

-Phindile Mkhatshwa


It is a good app, it can be helpful with pictures and be very detailed.

-brooke snow


Wow, these people are such a blessing. Dey give accurate answered to questions asked. Its really too good

-Okiti Stephanie


Impressive work !! Connecting to a doctor was so quick. I am really impressed.

-ASIF Khan


Doctor was really great, fast at responding very helpful

-Chelsey


Chat with them the doctor that I chat with very helpful and answer all my questions I recommend to anyone

-edith bien aime


The best patient doctors that understand and give you useful information ..I'm really thankful.

-Lesego Thejane


Very informative and very detailed in explanations.Also pleasant and courteous.I would recommend to anyone.

-Stephanie Brown


Very helpful, very polite and answers every question in a well mannered way.

-kulwinder gill


I really rate this website a lot, you people don't stick and and im sure you try your best to take swift actions for your patients.

-Elijah Mark


Talk to online doctors now and get medical advice, online prescriptions, and referrals within minutes. On-demand healthcare services at your fingertips.