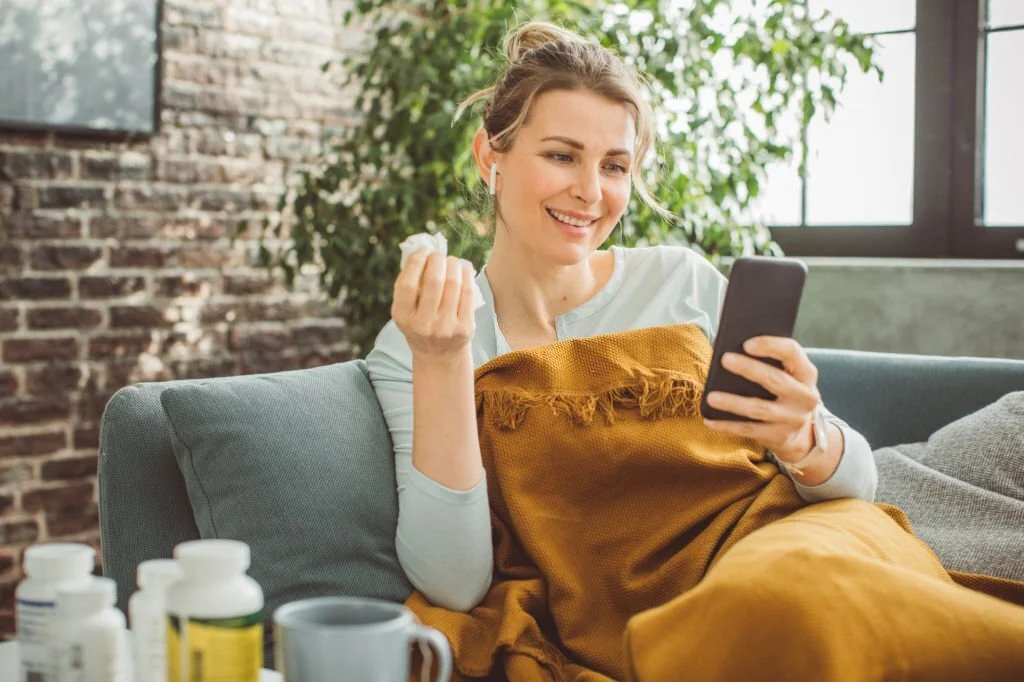 Get Finasteride Online Prescription

Finasteride treats male pattern hair loss (androgenetic alopecia) and benign prostatic hyperplasia (BPH). You can get a Finasteride prescription online by connecting with our online doctor at Your Doctors Online.
Our doctor will ask you to describe your symptoms to determine the best course of treatment. You will be recommended a follow-up appointment or a visit to a clinic if necessary. However, please note a prescription will only be provided after consultation with the doctor and if the treatment is considered suitable and safe for you
Request Finasteride Prescription Online
Get online prescription for Finasteride in three easy steps.
Download our app, register and tell us about your medical issue to get started.
Dermatological Issues
Anemia
STD
UTI
Skin
Covid
Connect with a board-certified doctor. You can chat, send pictures and videos.
Hi I'm dr. Nicole. How may I help you?
Hi Dr. Nicole, I've been experiencing significant hair loss lately.and it's starting to affect my self-confidence.

Our online doctors can help you with your medical issues and give you prescriptions.
Finasteride, 1 mg, Once daily for 3 months

Continue for at least 12 months to assess the full effect.
Send Prescription
Finasteride is a prescription medication for male pattern hair loss (androgenetic alopecia) and benign prostatic hyperplasia (BPH). It belongs to the 5-alpha-reductase inhibitor class of medicines. You can get Finasteride prescription in two different versions, Propecia and Proscar. You will be prescribed FInasteride 1mg or 5mg tablets. 
To preserve the benefits of Finasteride, take it regularly. Be patient and follow the treatment as advised for several months to see results. To avoid potential interactions, inform your healthcare professional about any other medications you take.
Important Information About Finasteride
Following are some points that you should know about finasteride:
Common side effects of Finasteride may include sexual dysfunction, including impotence, decreased libido, ejaculatory disorder, and sexual disorder, which may persist after discontinuation. If you notice these side effects that persist or worsen, you can discuss your prescription with your doctor in detail.

Orthostatic hypotension, gynecomastia, breast tenderness, anxiety and depression, and suicidal tendencies are some severe side effects of Finasteride that may persist after discontinuation. If you have any of these serious side effects, you can always discuss them with your doctor.
FAQs About Finasteride Online Prescription
Do I need a prescription for finasteride?
A prescription for finasteride is required as it is a prescription-only medication.
How long does it take for finasteride to shrink the prostate?
In benign prostatic hyperplasia (BPH), it may take several months of consistent finasteride administration to see a noticeable shrinking of the prostate. Individuals may have different time frames.
Does finasteride grow hair back?
Finasteride can help decrease or stop hair loss in male pattern baldness and may even promote hair regrowth in some situations. However, the effects may vary from person to person and may only work for sure.
How does Finasteride work?
Finasteride blocks the enzyme 5-alpha-reductase, which turns testosterone into DHT, a hormone that causes hair loss and prostate gland enlargement. It slows hair loss in males with male pattern baldness and relieves urinary symptoms associated with BPH by lowering DHT levels. It is available as a tablet and should be taken as a doctor prescribes.
Take the medication orally, with or without meals, and consume the entire tablet. The average male pattern hair loss dosage is 1 mg daily, while the dosage for benign prostatic hyperplasia (BPH) is 5 mg daily. Take them at the same time each day. To preserve the benefits of Finasteride, take it regularly.
How can I refill my Finasteride prescription?
To refill a Finasteride prescription, contact with our online doctor and request a refill. You can also visit a clinic or get an online prescription via telemedicine platforms like Your Doctors Online.
How long should Finasteride be taken?
It may take up to 6 months or longer to see effective results of Finasteride. Patience is the key.
Can you take Finasteride every other day?
Taking Finasteride every other day should be discussed with and approved by your healthcare provider, as they can evaluate your specific condition and make appropriate recommendations. This can reduce side effects but may also reduce the efficacy of treatment.
What happens if I miss a dose of Finasteride?
If you forget to take a Finasteride dose. If it's less than 6 hours since the last dose was due, take finasteride as soon as you remember. If it's more than 6 hours since the last dose was due, skip the missed dose and take the next one at the usual time.
What happens if I take too much Finasteride?
You run a larger risk of having side effects if you consume too much. Reduced sex drive, difficulty obtaining or maintaining an erection, ejaculation dysfunction, an increase in breast size or tenderness, and rash are some of these.
This is the best app..You ask anything and the doctors answer you within minutes, i love it

-Phindile Mkhatshwa


It is a good app, it can be helpful with pictures and be very detailed.

-brooke snow


Wow, these people are such a blessing. Dey give accurate answered to questions asked. Its really too good

-Okiti Stephanie


Impressive work !! Connecting to a doctor was so quick. I am really impressed.

-ASIF Khan


Doctor was really great, fast at responding very helpful

-Chelsey


Chat with them the doctor that I chat with very helpful and answer all my questions I recommend to anyone

-edith bien aime


The best patient doctors that understand and give you useful information ..I'm really thankful.

-Lesego Thejane


Very informative and very detailed in explanations.Also pleasant and courteous.I would recommend to anyone.

-Stephanie Brown


Very helpful, very polite and answers every question in a well mannered way.

-kulwinder gill


I really rate this website a lot, you people don't stick and and im sure you try your best to take swift actions for your patients.

-Elijah Mark


Talk to online doctors now and get medical advice, online prescriptions, and referrals within minutes. On-demand healthcare services at your fingertips.