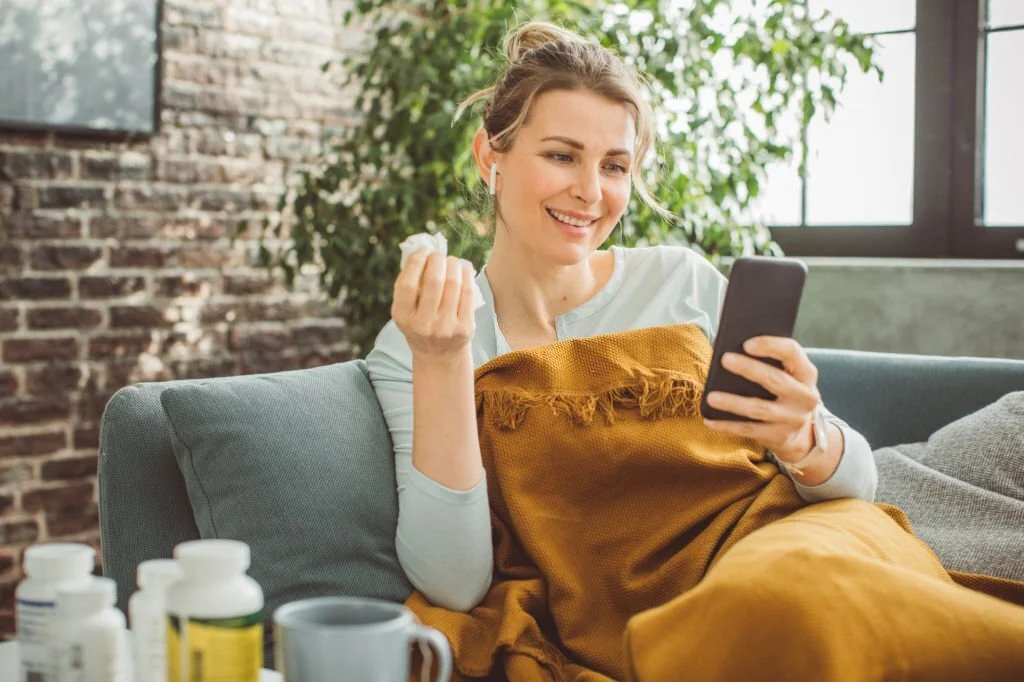 Get a prescription refill for Rosuvastatin online
You can get a Rosuvastatin prescription refilled online, which is used to lower high cholesterol levels and reduce the risk of cardiovascular events such as heart attacks and strokes. A Crestor prescription refill online is very straightforward; you can connect with a doctor anytime via Your Doctors Online.
However, please note that the Rosuvastatin medication will only be refilled online after consultation with the doctor and if the treatment is suitable and safe for you.
Request Rosuvastatin prescription refill
Get prescription refill for Rosuvastatin online in three easy steps
Download our app, register and tell us about your medical issue to get started.
Cardiology
Anemia
STD
UTI
Skin
Covid
Connect with a board-certified doctor. You can chat, send pictures and videos.
Hi I'm Dr. Nicole. How may I help you?
Hi, Dr. Nicole. I am suffering from Cardiac disease. Can I get my rosuvastatin dosage refill, please?

Our online doctors can help you with your medical issues and give you prescriptions.
Prucalopride 2mg once daily
Send Prescription
Rosuvastatin belongs to the statin class of medications, which is used to reduce the body's cholesterol levels. It prevents the liver's HMG-CoA reductase enzyme, essential for synthesizing cholesterol. Rosuvastatin helps lower blood levels of LDL (low-density lipoprotein), or "bad" cholesterol while raising blood levels of HDL (high-density lipoprotein), or "good" cholesterol, by decreasing the liver's ability to manufacture cholesterol. Rosuvastatin cannot be purchased over-the-counter; it requires a prescription. It is available in various forms, usually as oral tablets or capsules in varying strengths, enabling effective cholesterol management by customized dosing.
Important information about Rosuvastatin
Common side effects of Rosuvastatin include headache, muscle pain, nausea, abdominal pain, constipation, weakness, dizziness, increased blood sugar levels, and rare liver problems.

Serious side effects of Rosuvastatin can include rhabdomyolysis, liver damage, allergic reactions, memory problems or confusion (rare), and increased blood sugar levels, especially in individuals at risk for diabetes.
FAQs about Rosuvastatin prescription refill
Can you buy Rosuvastatin over the counter?
No, Rosuvastatin is unavailable over the counter; it requires a prescription from a healthcare provider.
How long does it take for Crestor to work?
Crestor (Rosuvastatin) typically shows cholesterol-lowering effects within a few weeks of regular use. However, it may take several months of consistent usage to achieve optimal results in reducing LDL cholesterol levels and improving overall lipid profiles.
Is Rosuvastatin the same as Crestor?
Yes, Rosuvastatin is the generic name of the medication, while Crestor is the brand name for the same drug. Both contain the active ingredient rosuvastatin and are used to lower cholesterol levels similarly. The choice between generic and brand names may depend on cost and availability.
Should Rosuvastatin be taken with or without food?
You can take Rosuvastatin with or without meals because it often doesn't make you feel sick to your stomach. There is no best time to take rosuvastatin. You can take it at the same time daily.
What can you not take with Rosuvastatin?
Grapefruit and its juice should not be consumed when taking Rosuvastatin since they may interact with the drug and reduce its efficacy. Additionally, alcohol should be used in moderation or not at all since it raises the risk of adverse effects on the muscles and liver.
What are the Rosuvastatin alternatives?
There are several alternatives to Rosuvastatin, a statin medication used to lower cholesterol levels. Standard options include atorvastatin (Lipitor), simvastatin (Zocor), pravastatin (Pravachol), and lovastatin (Mevacor). These medications work through similar mechanisms and are prescribed based on individual patient needs and considerations.
Who should not take Rosuvastatin?
Rosuvastatin should not be taken by individuals who have a known allergy to the drug, are pregnant or planning to become pregnant, have active liver disease or have a history of muscle-related side effects with statin medications.
This is the best app..You ask anything and the doctors answer you within minutes, i love it

-Phindile Mkhatshwa


It is a good app, it can be helpful with pictures and be very detailed.

-brooke snow


Wow, these people are such a blessing. Dey give accurate answered to questions asked. Its really too good

-Okiti Stephanie


Impressive work !! Connecting to a doctor was so quick. I am really impressed.

-ASIF Khan


Doctor was really great, fast at responding very helpful

-Chelsey


Chat with them the doctor that I chat with very helpful and answer all my questions I recommend to anyone

-edith bien aime


The best patient doctors that understand and give you useful information ..I'm really thankful.

-Lesego Thejane


Very informative and very detailed in explanations.Also pleasant and courteous.I would recommend to anyone.

-Stephanie Brown


Very helpful, very polite and answers every question in a well mannered way.

-kulwinder gill


I really rate this website a lot, you people don't stick and and im sure you try your best to take swift actions for your patients.

-Elijah Mark


Talk to online doctors now and get medical advice, online prescriptions, and referrals within minutes. On-demand healthcare services at your fingertips.