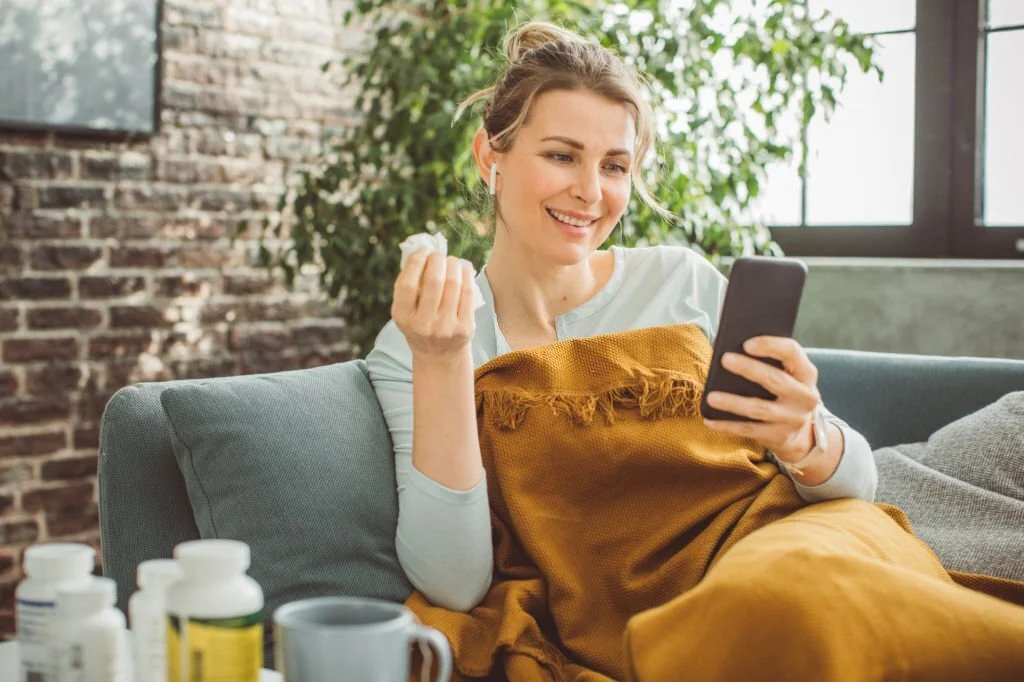 Get a Prescription for Rybelsus Online
Rybelsus is a Semaglutide that is specifically designed to regulate and enhance blood sugar levels in individuals diagnosed with type 2 diabetes. If you have these conditions, you can refill Rybelsus online. Obtaining a Rybelsus prescription online is simple; visit Your Doctors Online and connect with a doctor anytime, anywhere. Our online doctor will ask about your symptoms to determine treatment.
They may suggest a follow-up appointment or clinic visit. Please know that a Rybelsus refill will only be provided after a consultation with our doctor and if the medication is appropriate and safe.
How to Connect with an Online Doctor?
Connect with a health care professional online in 3 easy steps.
Download our app, register and tell us about your medical issue to get started.
Type 2 Diabetes
Anemia
STD
UTI
Skin
Covid
Connect with a board-certified doctor. You can chat, send pictures and videos.
Hi I'm dr. Nicole. How may I help you?
Dr. Nicole, I have type 2 diabetes; I feel better after taking Rybelsus. Can you give me a Rybelsus refill?

Our online doctors can help you with your medical issues and give you prescriptions.
Rybelsus 3 mg tablet,

Take one tablet once daily.
Send Prescription
What is Rybelsus and How to Take It
Rybelsus, a medication used to treat type 2 diabetes, is conveniently available as tablets. These tablets are designed to provide a user-friendly and easily manageable method of administering medication. With the tablet form, individuals can conveniently take their prescribed dose of Rybelsus. It is worth noting that several other drugs within this class are commonly used to manage diabetes. These drugs include metformin, sulfonylureas, DPP-4 inhibitors, SGLT-2 inhibitors, and GLP-1 receptor agonists.
Rybelsus is a semaglutide, a GLP-1 receptor agonist. It mimics GLP-1's effects. It replicates the effects of the hormone GLP-1 within the body. GLP-1 aids in the reduction of blood sugar levels through several mechanisms. It stimulates the secretion of insulin, which helps to lower blood sugar. Glucagon, which raises blood sugar, is also reduced by Rybelsus. GLP-1 also slows gastric emptying, regulating blood sugar. Lastly, it promotes a sense of fullness, potentially leading to decreased food intake.
Rybelsus is available in the form of tablets. The usual dosage is one pill per day. The medication should be ingested orally, accompanied by water. To minimize the chance of experiencing gastrointestinal side effects, it is generally advised to consume Rybelsus alongside a meal.
Important Information About Rybelsus
Rybelsus is a Semaglutide drug. It is used for type 2 diabetes management. It is a prescription from a healthcare provider that is required to obtain Rybelsus. You will require a prescription for Rybelsus. Here are some essential points that you should know about this drug:

Some individuals may experience certain side effects when taking Rybelsus. These side effects can manifest in various symptoms, including but not limited to loss of appetite, nausea, abdominal pain, vomiting, diarrhea, and headache. It is important to note that not everyone will experience these side effects, as they can vary from person to person. However, if any of these symptoms occur, it is advisable to consult a healthcare professional for further guidance and assistance.

It is important to note that while the occurrence of serious side effects is rare, they should not be overlooked. Among these potential adverse reactions, individuals may experience severe stomach or abdominal pain, which can be distressing and require immediate medical attention and can also cause Pancreatitis.




Rybelsus may interact with other medications that affect gastrointestinal motility, such as medications that slow down stomach emptying. Medications that may interact include Antipsychotics, Antidiabetic agents, Cyclobenzaprine, Aspirin, Gabapentin, Atorvastatin, Hydrochlorothiazide, Bupropion, and Jardiance. One crucial aspect of maintaining your health is ensuring that you provide your healthcare provider with comprehensive information about all the medications you are currently taking.
How to get Rybelsus for weight loss?
Rybelsus is not prescribed for weight loss, but it is a medication that is prescribed for type two diabetes. You can talk to one of our doctors online by downloading our app and discussing your symptoms with one of our qualified doctors.
Do Rybelsus side effects go away?
The side effects of Rybelsus may vary significantly from one individual to another. It is important to note that while some people may experience certain side effects, others may not encounter any adverse reactions at all. The variability in side effects is primarily due to the unique physiological makeup and health conditions of each person. However, it is reassuring to know that many of these side effects tend to diminish or even disappear as your body becomes accustomed to the medication.
How long do Rybelsus side effects last?
The duration of Rybelsus side effects can vary. Some side effects, particularly gastrointestinal ones like nausea or diarrhea, may improve within the first few weeks of starting the medication.
How much does Rybelsus lower A1c?
Rybelsus, as a GLP-1 receptor agonist, can help lower A1c levels, but the extent of reduction can vary depending on factors such as the individual's initial A1c level, adherence to treatment, and other health considerations. The findings from these trials have provided compelling evidence that Rybelsus holds immense promise in the realm of diabetes management, offering patients a tangible solution to combat the detrimental effects of elevated A1c levels.
Can you take Rybelsus and Metformin together?
Yes, Rybelsus and metformin can be prescribed together to manage type 2 diabetes. Both of these substances operate through distinct mechanisms, which ultimately allow them to enhance and reinforce each other's effects. The determination of the most suitable treatment plan for your healthcare needs will be made by your healthcare provider.
Can you drink alcohol with Rybelsus?
It is highly advisable to exercise caution and moderation when consuming alcohol while undergoing a course of treatment with Rybelsus. Consuming alcohol has the potential to impact blood sugar levels, thereby posing an increased risk of experiencing hypoglycemia, which refers to a condition characterized by abnormally low blood sugar levels. It is highly recommended that you consult with your trusted healthcare provider to receive personalized advice and guidance regarding the consumption of alcohol while taking Rybelsus.
How long does it take for Rybelsus to start working?
Rybelsus starts working shortly after it's taken, but its effects on blood sugar levels might not be immediately noticeable. The process of medication taking effect on blood sugar control requires a certain amount of time to manifest its intended impact fully.
Does Rybelsus cause anxiety?
Anxiety is not a common side effect of Rybelsus. However, everyone's response to medication can vary. If you experience anxiety or any unusual feelings while taking Rybelsus, it's important to discuss this with your healthcare provider.
What happens if you take Rybelsus with food?
It is generally recommended to take Rybelsus with food to minimize the potential occurrence of gastrointestinal side effects, such as nausea. By consuming this medication alongside a meal, you can help to reduce the risk of experiencing any discomfort in your digestive system. This practice is commonly advised by healthcare professionals to ensure the optimal absorption and effectiveness of Rybelsus while promoting a more comfortable experience for the patient.
This is the best app..You ask anything and the doctors answer you within minutes, i love it

-Phindile Mkhatshwa


It is a good app, it can be helpful with pictures and be very detailed.

-brooke snow


Wow, these people are such a blessing. Dey give accurate answered to questions asked. Its really too good

-Okiti Stephanie


Impressive work !! Connecting to a doctor was so quick. I am really impressed.

-ASIF Khan


Doctor was really great, fast at responding very helpful

-Chelsey


Chat with them the doctor that I chat with very helpful and answer all my questions I recommend to anyone

-edith bien aime


The best patient doctors that understand and give you useful information ..I'm really thankful.

-Lesego Thejane


Very informative and very detailed in explanations.Also pleasant and courteous.I would recommend to anyone.

-Stephanie Brown


Very helpful, very polite and answers every question in a well mannered way.

-kulwinder gill


I really rate this website a lot, you people don't stick and and im sure you try your best to take swift actions for your patients.

-Elijah Mark


Talk to online doctors now and get medical advice, online prescriptions, and referrals within minutes. On-demand healthcare services at your fingertips.