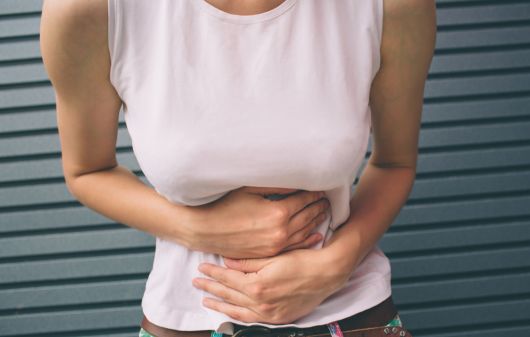 Get Premenstrual Issues Treatment Online
Premenstrual issues are categorized under a broad category of premenstrual syndrome which are the symptoms women experience around a week before period. These include abdominal pain, mood swings, sore breasts, and body aches.
Not every woman experiences these symptoms, but most of them do at some point in their life, and it can be exhausting. Consult our doctors online for treatment and prescription.
How to connect with doctor for premenstrual issues
Connect with an online doctor and get a prescription online.
Download our app, register and tell us about your medical issue to get started.
Premenstrual Issues
Sexual Health
Obesity
STD
UTI
Allergies
Connect with a board-certified doctor. You can chat, send pictures and videos.
Hi I'm dr. Nicole. How may I help you?
Hi Dr. Nicole, I have PMDD problem and stabbing abdominal pain. What should I do?

Our online doctors can help you with your medical issues and give you prescriptions.
Escitalopram 10mg 

Take once a day for 3 months



Send Prescription
Premenstrual issues or PMS symptoms are as follows:
Changes in appetite and sex drive

Feeling upset, anxious, or irritable

Fatigue or trouble sleeping

Bloating or abdominal pain

Spotty skin and greasy hair

Breast tenderness

Mood swings

Headaches
Premenstrual syndrome is linked to hormonal fluctuations during the menstrual cycle. In some cases, PMS symptoms can be severe, leading to a condition known as premenstrual dysphoric disorder (PMDD), which involves intense physical and emotional symptoms that significantly impact daily life. Chemical changes in the brain, particularly in serotonin levels, may trigger PMS symptoms, along with hormonal fluctuations.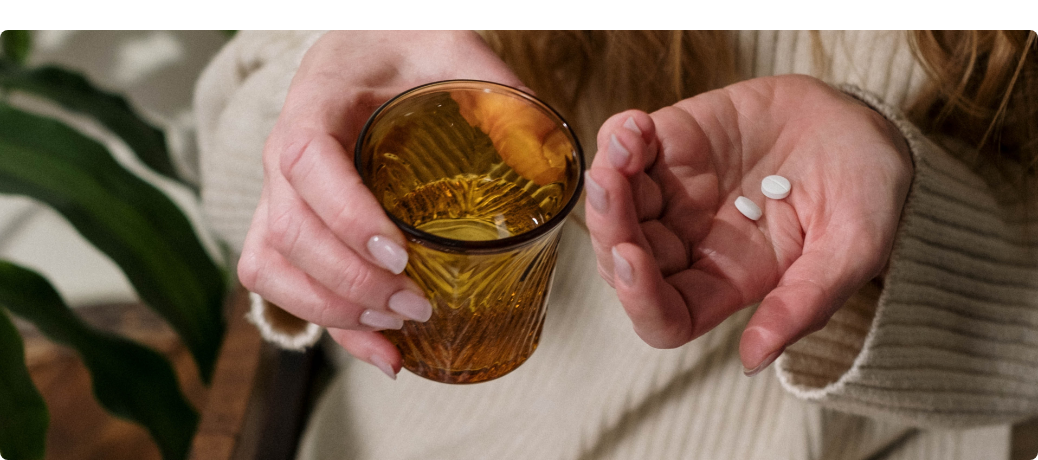 FAQs About Premenstrual Issues
How do you treat premenstrual symptoms?
For the treatment of premenstrual symptoms, various practices can help manage the symptoms. For example, change your eating patterns, add regular physical activity in your routine, record your symptoms and any changes, and finally, adopt stress management practices.
How can I cure my PMS naturally?
PMS has a more pronouced associated with stress than we think. In many cases, managing stress has helped in reducing thye symptoms of premenstrual syndrome. Stress management practices like yoga, meditation, and breathing exercises help in declining the premenstrual syndrome symptoms like stabbing abdominal pain, mood swings, and headaches, etc. Other practices include eating a balanced diet to reduce the pain experienced during or before periods i.e., eating diet enriched in calcium, taking more green leafy vegetables and fruits instead of sugary and caffeinated products.
How can I reduce PMS before my period?
You can reduce your PMS before the periods by adopting a healthy lifestyle, choosing a diet rich in whole carbohydrates like oats, avoiding foods with caffeine, alcohol, salt, spice, and sugar at least cut down these foods from your diet two weeks before menstrual cycle. Get enough sleep of approximately 6-8 hours,and ensure regular physical activity to keep your weight and hormones in check. Consult a doctor at Your Doctors Online for the advice on premenstrual syndrome management and treatment.
What is the best treatment for PMDD?
The best treatment for Premenstrual dysphoric disorder (PMDD) is taking prescribed selective serotonin reuptake inhibitors (SSRIs) which can treat both PMS as well as its severe form PMDD. You can get a refill for SSRIs like fluoxetine and citalopram at Your Doctors Online.
What is the first-line treatment for PMDD?
The first line of treatment for PMDD is selective serotonin reuptake inhibitors (SSRIs). As they help treat this severe form of premenstrual syndrome with drastic emotional and physical changes. Depending upon your symptoms, your doctor may prescribe you SSRIs either daily or for less than 2 weeks. Consult a doctor online at Your Doctors Online for the treatment and prescription of Premenstrual dysphoric disorder (PMDD).
How do you treat PMDD without hormones?
Alternative to hormonal therapy, your doctor may prescribe you herbal supplements with bioactive ingrediants to help ease the symptoms of PMDD. Along with these supplements, it is vital to take quality sleep, exercise regularly, and stay away from stress. If, however, these remedies don't help ease the symptoms, consult our doctor at Your Doctors Online for the treatment and prescription of PMDD.
How do you get rid of pre-period headaches?
Another symptom of premenstrual syndrome is headache. It can be a nuisance but can be treated with some over-the-counter pain relievers like acetaminophen, acupuncture, cold compress, and relaxation techniques.
Why am I getting bad headaches before my period?
A natural decline in the level of estrogen hormone around menstruation cause headaches more like migraine. If you experience such headaches during your periods, consult a doctor at Your Doctors Online for the treatment and prescription.
How do I balance my hormones for PMDD?
Hormonal levels can be balanced during PMDD by using SSRI medications which help elevate serotonin levels, using a contraceptive which turn off ovulation and reduce the production of sex hormone reducing PMDD symptoms.
How do you relieve premenstrual tension?
Premenstrual tension can be relieved by employing stress management practices like yoga, meditation, and other relaxation techniques. Massage can also help relax and release the tension and help you calm your nerves.
How to treat insomnia before my period?
Insomnia can be treated before the periods by sleeping and waking up at the same schedule, avoid nighttime screen exposure, avoid taking caffeinated and alcoholic beverages in the evening, use natural supplements that help sleep better like ashwagandha or kava. Moreover, exercise or do yoga that will help you sleep better due to physical tiredness and stretching.
This is the best app..You ask anything and the doctors answer you within minutes, i love it

-Phindile Mkhatshwa


It is a good app, it can be helpful with pictures and be very detailed.

-brooke snow


Wow, these people are such a blessing. Dey give accurate answered to questions asked. Its really too good

-Okiti Stephanie


Impressive work !! Connecting to a doctor was so quick. I am really impressed.

-ASIF Khan


Doctor was really great, fast at responding very helpful

-Chelsey


Chat with them the doctor that I chat with very helpful and answer all my questions I recommend to anyone

-edith bien aime


The best patient doctors that understand and give you useful information ..I'm really thankful.

-Lesego Thejane


Very informative and very detailed in explanations.Also pleasant and courteous.I would recommend to anyone.

-Stephanie Brown


Very helpful, very polite and answers every question in a well mannered way.

-kulwinder gill


I really rate this website a lot, you people don't stick and and im sure you try your best to take swift actions for your patients.

-Elijah Mark


Talk to online doctors now and get medical advice, online prescriptions, refills, lab requisitions and medical notes within minutes. On-demand healthcare services at your fingertips.