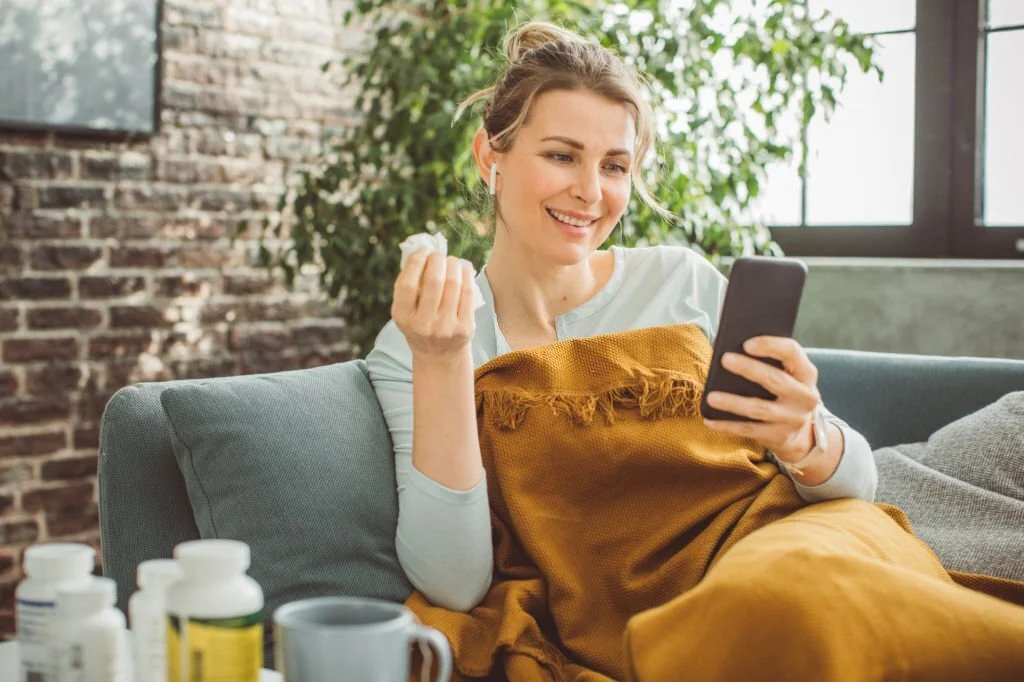 Get a Pimecrolimus (Elidel) prescription refill online
Pimecrolimus cream is a prescription medication for treating mild to moderate atopic dermatitis (eczema). This cream is typically prescribed for patients who have not responded to other first-line medicines.
You can get a Pimecrolimus cream prescription online by connecting with our doctor at Your Doctors Online. Our online doctor will ask you to describe your symptoms to determine the best course of treatment that is considered suitable and safe for you.
Request Pimecrolimus prescription refill
Get a prescription refill for Pimecrolimus online in three easy steps.
Download our app, register and tell us about your medical issue to get started.
High Blood Pressure
Anemia
STD
UTI

Infections

Covid
Connect with a board-certified doctor. You can chat, send pictures and videos.
Hi I'm Dr. Nicole. How may I help you?
Hi Dr. Nicole, I have used Pimecrolimus (Elidel) cream before for eczema. Can I get a refill?

Our online doctors can help you with your medical issues and give you prescriptions.
Pimecrolimus (Elidel) cream 10mg/g:
Apply a thin layer of the cream to the affected area two times per day.
Send Prescription
Pimecrolimus comes under a topical calcineurin inhibitor. These inhibitors counter inflammation, which helps suppress the symptoms of atopic dermatitis, including redness, itching, and inflammation of the skin. 
Important information about Pimecrolimus
Common Pimecrolimus side effects include headache, cough, stuffy or runny nose, flu, fever or other viral infection.

Severe side effects include rash, itching, swelling of the face, tongue and throat, trouble breathing and severe dizziness. Seek medical help if this is the case. 
FAQs about Pimecrolimus prescription refill
Do you need a prescription for Pimecrolimus?
Yes, a prescription is required in order to get pimecrolimus.
How long does it take for Pimecrolimus cream to work?
Pimecrolimus, 1% cream, has shown results in between 1-3 weeks in people who have atopic dermatitis.
What is a substitute for Elidel?
Some substitutes used to treat eczema include:
Dupixent
Clobetasol topical
Kenalog
Protopic
Rinvoq
When should you not use Pimecrolimus?
Individuals with the following conditions should not use pimecrolimus:
Those who have chickenpox, cold sores, or herpes
Those who have large areas of damaged skin
Immune system problems
Netherton's syndrome
Cutaneous T-cell lymphoma
Recent or ongoing radiation
An allergic reaction to pimecrolimus
Pregnant
Breast-feeding
What to avoid with Pimecrolimus?
Use pimecrolimus on the skin only. Be careful not to get this medication in your eyes, inside your nose or mouth, or on open wounds. Do not cover the affected area with bandages unless you have been advised to do so.
What can interact with Pimecrolimus?
Some of the common pimecrolimus interactions include:
Alcohol
Calcium channel blockers including diltiazem, nifedipine, nimodipine, nisoldipine
Anti-fungal drugs including itraconazole, ketoconazole, and fluconazole
Erythromycin
Cimetidine
Vaccines
How do you stop using Elidel?
Stop using Elidel Cream when your doctor tells you. When the signs and symptoms of eczema settle, you should stop using the cream.
How long can I keep using Elidel on discoid eczema?
It is recommended not to use the cream for more than 6 weeks if symptoms don't improve. Generally, you should stop using Elidel once your eczema symptoms, including rash, itching, and redness, disappear.
This is the best app..You ask anything and the doctors answer you within minutes, i love it

-Phindile Mkhatshwa


It is a good app, it can be helpful with pictures and be very detailed.

-brooke snow


Wow, these people are such a blessing. Dey give accurate answered to questions asked. Its really too good

-Okiti Stephanie


Impressive work !! Connecting to a doctor was so quick. I am really impressed.

-ASIF Khan


Doctor was really great, fast at responding very helpful

-Chelsey


Chat with them the doctor that I chat with very helpful and answer all my questions I recommend to anyone

-edith bien aime


The best patient doctors that understand and give you useful information ..I'm really thankful.

-Lesego Thejane


Very informative and very detailed in explanations.Also pleasant and courteous.I would recommend to anyone.

-Stephanie Brown


Very helpful, very polite and answers every question in a well mannered way.

-kulwinder gill


I really rate this website a lot, you people don't stick and and im sure you try your best to take swift actions for your patients.

-Elijah Mark


Talk to online doctors now and get medical advice, online prescriptions, and referrals within minutes. On-demand healthcare services at your fingertips.