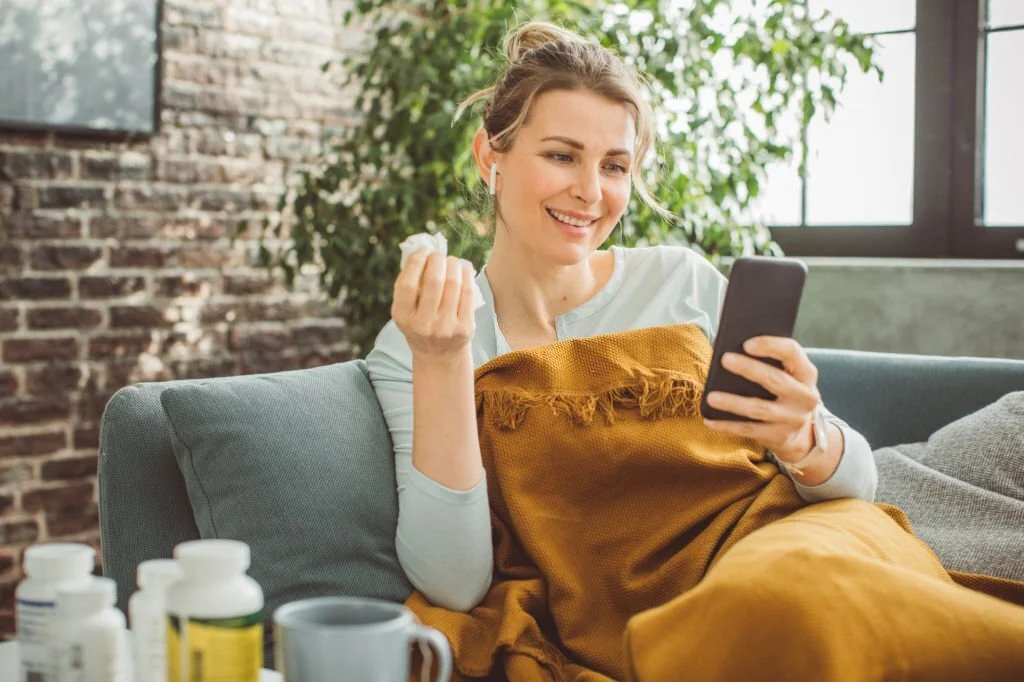 Get Flomax (Tamsulosin) prescription online
You can get a Flomax (Tamsulosin) prescription online to treat conditions like an enlarged prostate, known as Benign Prostatic Hyperplasia.
Getting a Flomax (Tamsulosin)refill online is very straightforward; you can connect with a doctor at any time and place of your choice at Your Doctors Online. However, please note that Flomax (Tamsulosin) refill online will only be provided after consultation with the doctor and if the treatment is suitable and safe for you.
Request Flomax prescription online
Get an online prescription for Flomax in three easy steps.
Download our app, register and tell us about your medical issue to get started.
Enlarged Prostate
Anemia
STD
UTI
Skin
Covid
Connect with a board-certified doctor. You can chat, send pictures and videos.
Hi I'm Dr. Nicole. How may I help you?
Dr. Nicole, I have Benign Prostatic Hyperplasia. Can you give me a Flomax refill?

Our online doctors can help you with your medical issues and give you prescriptions.
Flomax 0.4 mg capsule

Take one tablet once daily.
Send Prescription
What is Flomax (Tamsulosin)?
Flomax is a medication from a drug class that is known as alpha-blockers. Tamsulosin is the generic name for the brand Flomax.
Flomax's mechanism of action involves relaxing bladder and prostate muscles. As a selective alpha-1 receptor blocker, it blocks the receptor to relax muscles in the prostate and urethra.
It is a prescription medication. Your doctor may recommend other drugs in the Flomax class; these include Alfuzosin, Prazosin, Doxazosin, Silodosin, or Terazosin.
Important information about Flomax
Flomax is an alpha-blocker drug. You will require a prescription for Flomax. Here are some essential points that you should know about this drug:
Common side effects of Flomax include back pain, dizziness, headache, and runny or stuffy nose. These are common side effects and will usually disappear when your body adjusts to the medication. However, if these symptoms persist or worsen, you should discuss your condition with your doctor.
Serious side effects of Flomax include severe skin reactions, fainting, and chest pain. If you notice any of these, you might be allergic to the medication. You should immediately seek medical attention in that case.
FAQs about Flomax prescription online
How to take Flomax (Tamsulosin)?
The initial dose of Tamsulosin is 0.4 mg daily, which is later increased to 0.8 mg. It comes in the form of capsules and is swallowed orally with a full glass of water. You can take one capsule of Flomax for half an hour or 30 minutes after the meal.
Do you need a prescription for Flomax?
Yes, Flomax is a prescription medication; you will need a prescription from a registered healthcare provider to obtain Flomax. You can get a prescription online by downloading our app. Describe your issue to our qualified doctor, and he will prescribe Flomax if he finds it necessary.
How long does Flomax take to work?
It may take about 2-6 weeks for Flomax to show results. The exact duration varies from person to person based on individual conditions, physiology, and other medicines you may be taking. If you take Flomax for long, but your condition does not improve, you can discuss it with your doctor.
Does Flomax cause headaches?
Yes, Flomax can cause headaches as a common side effect, but it is usually less severe. It goes away as your body adjusts to Flomax. Speak to your doctor if you have persistent headaches or something unusual.
Does Flomax cause weight gain?
No, weight gain is not a side effect associated with Flomax. You can discuss with your doctor if you notice an increase in your weight after you start taking Flomax.
When is the best time to take Flomax?
The best time to take Flomax is usually about 30 minutes after the meal. You should always follow the time and dosage strength recommended by your doctor. Do not overdose or underdose on your medication as opposed to what your doctor has prescribed.
Do I have to take Flomax forever?
Yes, it is recommended for a long duration of time. So, if your doctor has prescribed it and it is working for you, it is likely that you will have to take it forever. However, your doctor will have to monitor your symptoms and response to the treatment to be sure it is helping you against your health condition.
How long does Flomax stay in your system?
Flomax lasts in your system for about 9-13 hours after you have taken it once. The individual duration may vary based on your physiology and other factors. Discuss your concerns with your doctor if you have any other questions about Flomax.
How can I refill my Flomax prescription?
You can get a Flomax refill via Your Doctors Online app. Share your symptoms and condition with our qualified doctor in detail, and we will prescribe a refill if it is found necessary for you. You can consult our doctor anytime, anywhere, via our app.
What are the dangers of taking Flomax?
Some conditions that you may observe upon taking Flomax include abnormal ejaculation, dizziness, weakness, decreased semen amount, sleep problems, and tooth problems. Discuss your condition with your doctor if you notice any of these.
When should you not take Flomax?
You should not take Flomax (tamsulosin) if you have a history of an allergic reaction to tamsulosin or similar drugs, such as alfuzosin or terazosin. It is also vital to avoid Flomax if you have severe liver disease. Additionally, use caution when taking Flomax if you are already taking medications for high blood pressure, as it can lead to low blood pressure and related side effects.
Who should not take Flomax?
If you are allergic to Tamsulosin or any of its ingredients, you should avoid taking Flomax. Your doctor will not prescribe you Tamsulosin if you take any other medicines from the same class, such as Alfuzosin, Prazosin, Terazosin, Doxazosin, and Silodosin. You must share clearly with your doctor about your pre-existing health conditions and medications that you are taking.
What are the interactions of Tamsulosin?
Flomax has known drug interactions with medicines of the same class, such as other alpha-blockers like Uroxartal, Cardura, Minipress, Terazosin, and Rapaflo.
How long is it safe to be on Flomax?
The safety of long-term Flomax (tamsulosin) use depends on an individual's medical condition and response to the medication. In some cases, it may be used for an extended period, such as to manage benign prostatic hyperplasia (BPH).
Is there a better alternative to Flomax?
Flomax (Tamsulosin ) might not suit or work best for all. Alternative medications for benign prostatic hyperplasia (BPH) to Flomax (tamsulosin) include other alpha-blockers like alfuzosin, doxazosin, or terazosin, as well as 5-alpha reductase inhibitors like finasteride or dutasteride.
How long should a man take tamsulosin?
Tamsulosin (Flomax) treatment duration for a man depends on the underlying condition being treated, typically benign prostatic hyperplasia (BPH). Many men with BPH take tamsulosin on an ongoing basis to manage symptoms.
How long does it take for Flomax to work on the prostate?
Most people experience the drug's effects within the first 48 hours. It could take two to six weeks to experience complete urinary relief.
This is the best app..You ask anything and the doctors answer you within minutes, i love it

-Phindile Mkhatshwa


It is a good app, it can be helpful with pictures and be very detailed.

-brooke snow


Wow, these people are such a blessing. Dey give accurate answered to questions asked. Its really too good

-Okiti Stephanie


Impressive work !! Connecting to a doctor was so quick. I am really impressed.

-ASIF Khan


Doctor was really great, fast at responding very helpful

-Chelsey


Chat with them the doctor that I chat with very helpful and answer all my questions I recommend to anyone

-edith bien aime


The best patient doctors that understand and give you useful information ..I'm really thankful.

-Lesego Thejane


Very informative and very detailed in explanations.Also pleasant and courteous.I would recommend to anyone.

-Stephanie Brown


Very helpful, very polite and answers every question in a well mannered way.

-kulwinder gill


I really rate this website a lot, you people don't stick and and im sure you try your best to take swift actions for your patients.

-Elijah Mark


Talk to online doctors now and get medical advice, online prescriptions, and referrals within minutes. On-demand healthcare services at your fingertips.