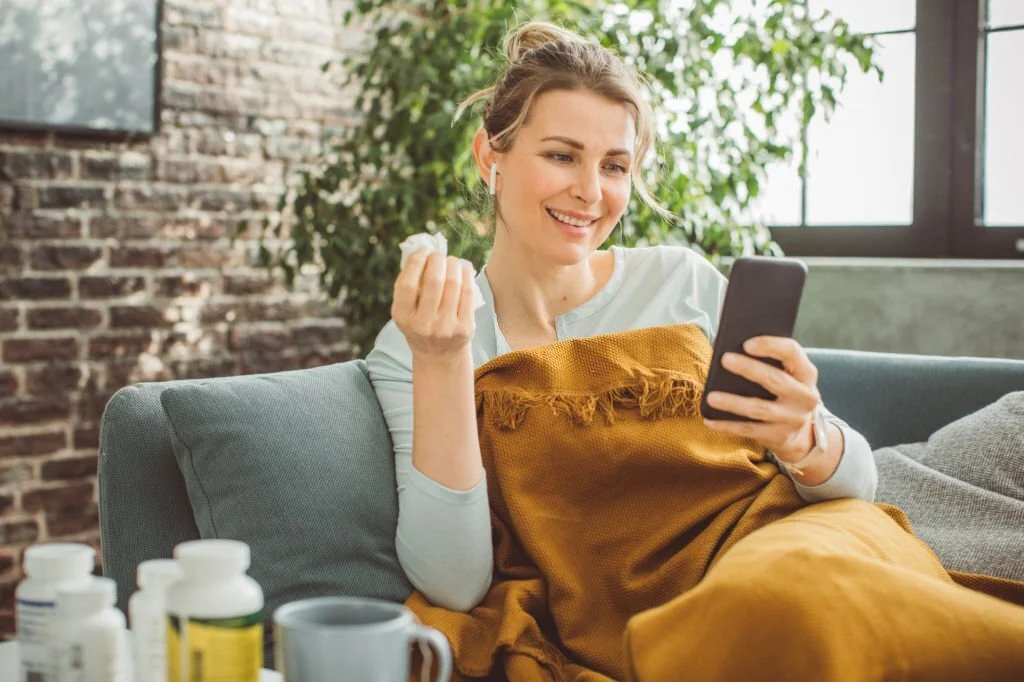 Get a Prescription for Emla Cream Online
Emla cream is a topical anesthetic medication used to numb the skin before certain medical procedures or minor surgical interventions. Obtaining an Emla cream prescription online is simple; visit Your Doctors Online and connect with a doctor anytime, anywhere. Our online doctor will ask about your symptoms to determine treatment. They may suggest a follow-up appointment or clinic visit.
Please know that an Emla cream refill will only be provided after a consultation with our doctor and if the medication is appropriate and safe
How to Connect with an Online Doctor?
Connect with a health care professional online in 3 easy steps.
Download our app, register and tell us about your medical issue to get started.
Local Anesthetic
Anemia
STD
UTI
Skin
Covid
Connect with a board-certified doctor. You can chat, send pictures and videos.
Hi I'm dr. Nicole. How may I help you?
Dr. Nicole, I am experiencing Premature Ejaculation. However, it gets better after applying Emla cream. Can you give me an Emla cream refill?

Our online doctors can help you with your medical issues and give you prescriptions.
Lidocaine 2.5% and prilocaine 2.5% (Emla cream).

Apply a small amount of cream on the penis 30 minutes before the sexual activity.
Send Prescription
What is Emla Cream and How to Take It
Emla Cream contains Lidocaine 2.5% and prilocaine 2.5% and is categorized as a local anesthetic and its brand name is Emla Cream. This topical medication is formulated as a cream intended to induce temporary numbness on the skin's surface. Another drug, lignocaine, also belongs to the same class of local anesthetics as Emla cream, sharing similarities in their mechanism of action to provide local anesthesia and reduce pain or discomfort in various medical procedures and conditions.
The mechanism of action of Emla cream involves the numbing of the skin or mucous membranes where it is applied. Lidocaine and prilocaine block sodium channels in nerve cells, specifically the ones responsible for transmitting pain signals. By inhibiting the transmission of pain signals along nerve fibers in the application area, Emla cream temporarily reduces the sensation of pain or discomfort. This numbing effect allows medical procedures to be performed with minimal pain or discomfort, and it can also be used to manage conditions such as premature ejaculation by reducing sensitivity in the genital area.
Emla cream is formulated as a topical cream for external use only. Typically, for minor procedures, the recommended dosage is 1 gram of cream for every 10 square centimeters of skin, applied under a dressing for 1 to 5 hours. For individuals managing premature ejaculation, Emla cream is applied to the penis approximately 15-30 minutes before sexual activity.
Important Information About Emla Cream
Emla cream contains two local anesthetics, including Lidocaine and Prilocaine. Here are some essential points that you should know about this drug:

Common side effects of Emla cream may include redness or swelling at the application site. These effects are usually mild and temporary. If the symptoms persist, consult our online doctor immediately from the comfort of your home.




Emla cream used for premature ejaculation (PE) may cause side effects such as reduced sensitivity or numbing of the penis. It can also potentially affect the partner by numbing the vagina or causing difficulties with erection. Serious side effects are rare but may include severe skin reactions or allergic reactions. If you experience any unusual or severe symptoms, seek medical attention promptly.



Emla cream may interact with anti-arrhythmic drugs, medications metabolized by cytochrome P450 enzymes, and drugs that induce methemoglobin formation. Always consult your healthcare provider or pharmacist to ensure the safe and appropriate use of Emla cream, especially if you take other medications or have underlying medical conditions.
Do you need a prescription for Emla cream?
No, Emla cream is available over the counter. It contains active ingredients, such as lidocaine and prilocaine, which are local anesthetics. To ensure the safe and appropriate use, a healthcare provider will assess your specific medical condition and needs before prescribing Emla cream.
How long does Emla cream last?
Emla cream's numbing effect can last for approximately 1-2 hours after application. The duration of effectiveness may vary slightly from person to person. It's essential to time its application so that the desired numbing effect is present during the intended activity or procedure.
How long does Emla cream take to work?
Emla cream typically takes about 15-30 minutes to start working after application. It needs some time to numb the area and reduce sensitivity, so it's important to apply it in advance before engaging in sexual activity or any other procedure where a numbing effect is required.
How to use Emla cream for premature ejaculation?
To use Emla cream for premature ejaculation, you can apply a small amount to the tip and shaft of the penis 15-30 minutes before sexual activity. Gently massage it into the skin until it's absorbed. Ensure you wash it off before intercourse to prevent numbing your partner's genital area. Use the minimum effective amount to avoid excessive numbing.
How to use Emla cream for blood tests?
To use Emla cream for a blood test, clean the test area, apply a thick layer of Emla cream, cover it with a cotton ball or gauze, secure it, and wait 30-60 minutes before the blood test. Remember to follow your healthcare provider's guidance for the specific blood test you're undergoing.
How long should Emla cream be left on?
Emla cream should be applied to the penis for premature ejaculation (PE) approximately 15-30 minutes before sexual activity. It should then be carefully washed off to prevent excessive numbing and minimize the risk of side effects for both partners. The duration may vary slightly depending on individual responses, but this time frame is generally recommended.
What is an alternative to Emla cream?
Alternatives to Emla cream for managing premature ejaculation include lidocaine/prilocaine spray, benzocaine wipes, Priligy (dapoxetine), and behavioral techniques like the squeeze and stop-start methods. In general, the alternatives for Emla cream include LMX4 & LMX5, Lidocaine, Ketamine, BLT cream, Succinylcholine, Ffentanyl, Diprivan, Rocuronium, and 10% Lidocaine spray. These options can help reduce sensitivity and delay ejaculation, providing choices for individuals seeking effective treatments.
This is the best app..You ask anything and the doctors answer you within minutes, i love it

-Phindile Mkhatshwa


It is a good app, it can be helpful with pictures and be very detailed.

-brooke snow


Wow, these people are such a blessing. Dey give accurate answered to questions asked. Its really too good

-Okiti Stephanie


Impressive work !! Connecting to a doctor was so quick. I am really impressed.

-ASIF Khan


Doctor was really great, fast at responding very helpful

-Chelsey


Chat with them the doctor that I chat with very helpful and answer all my questions I recommend to anyone

-edith bien aime


The best patient doctors that understand and give you useful information ..I'm really thankful.

-Lesego Thejane


Very informative and very detailed in explanations.Also pleasant and courteous.I would recommend to anyone.

-Stephanie Brown


Very helpful, very polite and answers every question in a well mannered way.

-kulwinder gill


I really rate this website a lot, you people don't stick and and im sure you try your best to take swift actions for your patients.

-Elijah Mark


Talk to online doctors now and get medical advice, online prescriptions, and referrals within minutes. On-demand healthcare services at your fingertips.