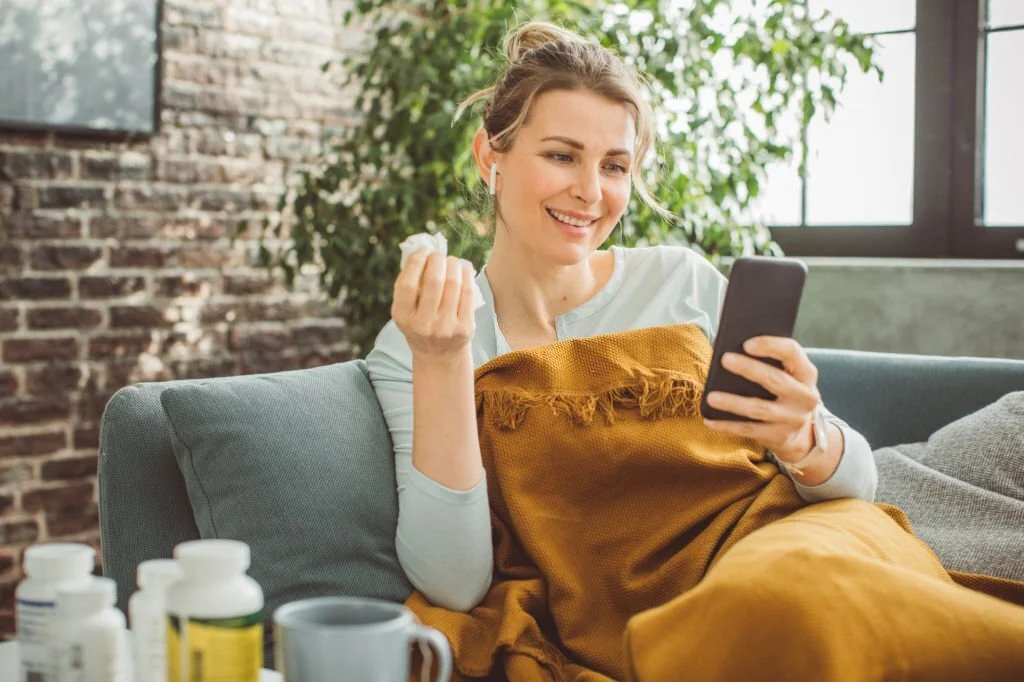 Get a Prescription for Minocycline Online
Minocycline is used for bacterial infections such as eye infections, pneumonia, skin infections, respiratory tract infections, eye infections, and certain infections that mice, ticks, lice, and infected animals spread.
If you have these conditions, you can refill Minocycline online. Obtaining a Minocycline prescription online is simple; visit Your Doctors Online and connect with a doctor anytime, anywhere. Our online doctor will ask about your symptoms to determine treatment. They may suggest a follow-up appointment or clinic visit.
Please know that a Minocycline refill will only be provided after a consultation with our doctor and if the medication is appropriate and safe.
How to Connect with an Online Doctor?
Connect with a health care professional online in 3 easy steps.
Download our app, register and tell us about your medical issue to get started.
Skin
Birth Control
Anemia
STD
UTI
Covid
Connect with a board-certified doctor. You can chat, send pictures and videos.
Hi I'm dr. Nicole. How may I help you?
Dr. Nicole, I have acne and have been taking Minocycline Can I get a refill?

Our online doctors can help you with your medical issues and give you prescriptions.
Minocycline, 100mg, take one tablet twice daily for 30 days
Send Prescription
What is Minocycline and How to Take It
Minocycline is a tetracycline antibiotic. It treats bacterial infections, such as pneumonia and other respiratory tract infections, skin infections, eye infections, lymphatic infections, intestinal infections, genital infections, and urinary tract infections transmitted by ticks, lice, mites, and infected animals are all treated.
Minocycline is prescribed as a tablet, capsule, and extended-release tablet or capsule. It is available under the brand names Dynacin, Minocin Kit, Minocyn, Solodyn, and Ximino.
Your doctor may prescribe dosage strengths such as 45mg, 65mg, 90mg, 115mg, 55mg, 80mg, 105mg, and 135mg. Follow the instructions on your prescription for optimal efficacy of the medication.
Important Information About Minocycline
Minocycline is an antibiotic. You will require a prescription for Minocycline. However, the medication can cause side effects including:

Common side effects of Minocycline include headache, diarrhea, vomiting, flushing, sweating, difficulty in breathing, itching of the rectum or vagina, changes in skin color, nails, teeth, and scars. If any of these side effects occur and persist, discuss your prescription with your healthcare provider.




Some of the severe side effects of Minocycline include large hive-like swelling on the tongue, throat, face, lips, hands, and sex organs, loss of appetite, trouble moving around, ringing, buzzing, and unexplained noise in the ears. If you have these severe side effects, immediately consult your healthcare professional.
Can you buy Minocycline over the counter?
No, Minocycline requires a prescription and is not available over the counter. You can discuss with your doctor if you have any concerns about your prescription.
How long does Minocycline stay in your system?
Minocycline is an antibiotic used to treat bacterial infections. The elimination half-life of Minocycline ranges from 11-26 hours in healthy people. This means it takes about 2-3 days for the body to eliminate half of the Minocycline taken.
Is Minocycline stronger than Doxycycline?
Minocycline is more lipophilic than Doxycycline, which may lead to better penetration intracellularly. Minocycline may lead to autoimmune, vestibular, hepatic, and hypersensitivity reactions more than Doxycycline. Minocycline is 1.7 times more effective than Doxycycline in people for treating canine heartworm disease.
What happens if I take too much Minocin?
Taking too much Minocin (minocycline) can lead to an overdose, which can cause serious symptoms. The symptoms of overdose may include vomiting, dizziness, and nausea.
How long should I take Minocin for acne?
It can take 6-8 weeks for Minocin to work for acne. Minocin takes 4 to 24 weeks for acne, while it takes 12 weeks otherwise.
How can I refill my Minocin prescription?
You can get a Minocin prescription refill online via your doctor's online app. Download our app, describe your issue, and get a Minocin prescription refill online.
Does Minocycline cause weight gain?
Yes, Minocycline can cause weight gain in some people, but it is not obvious for everyone who takes Minocycline. If you notice any such symptoms, you can always discuss them with your doctor.
Why is Minocycline less preferred?
Minocycline is a less preferred antibiotic because it can cause some serious side effects like vestibular, autoimmune, hepatic, and hypersensitivity reactions. It can result in permanent discoloration of teeth in children and make birth control pills less effective, so it is important to use a non-hormonal form of birth control while taking Minocycline.
Who should not take Minocin?
People allergic to Minocin, pregnant, breastfeeding, and those taking blood thinners should not take it. If pregnant or breastfeeding, talk to your doctor before taking Minocin. People taking blood thinners or other medications that can cause liver damage should talk to their doctor before taking Minocin.
How does Minocycline work?
Minocycline works by stopping the bacterial growth. It blocks the synthesis of bacterial protein by binding to the bacterial ribosome and preventing the addition of new amino acids to the growing peptide chain.
Take Minocycline every 12 hours, at least 1 hour before or 2 hours after a meal, with a full glass of water. You should not lie down for 10 minutes after taking Minocycline. If stomach discomfort occurs, taking it with food or milk may help.
This is the best app..You ask anything and the doctors answer you within minutes, i love it

-Phindile Mkhatshwa


It is a good app, it can be helpful with pictures and be very detailed.

-brooke snow


Wow, these people are such a blessing. Dey give accurate answered to questions asked. Its really too good

-Okiti Stephanie


Impressive work !! Connecting to a doctor was so quick. I am really impressed.

-ASIF Khan


Doctor was really great, fast at responding very helpful

-Chelsey


Chat with them the doctor that I chat with very helpful and answer all my questions I recommend to anyone

-edith bien aime


The best patient doctors that understand and give you useful information ..I'm really thankful.

-Lesego Thejane


Very informative and very detailed in explanations.Also pleasant and courteous.I would recommend to anyone.

-Stephanie Brown


Very helpful, very polite and answers every question in a well mannered way.

-kulwinder gill


I really rate this website a lot, you people don't stick and and im sure you try your best to take swift actions for your patients.

-Elijah Mark


Talk to online doctors now and get medical advice, online prescriptions, and referrals within minutes. On-demand healthcare services at your fingertips.