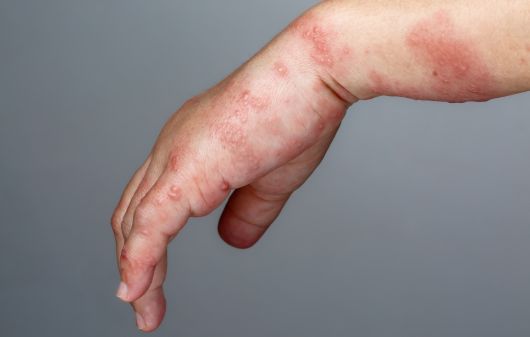 Get Shingles Treatment Online
Shingles, a result of the varicella-zoster virus (VZV) that also causes chickenpox, trigger a painful rash accompanied by itching, burning skin, and fluid-filled blisters that usually last 3–5 weeks. Healing of the blisters typically takes about ten days, with recurrence being rare after recovery. 
Consult our doctor at Your Doctors Online for the treatment and prescription of shingles.
How to connect with doctor for shingles
Connect with a health care professional online in 3 easy steps.
Download our app, register and tell us about your medical issue to get started.
Shingles
Anemia
STD
UTI
Skin
Covid
Connect with a board-certified doctor. You can chat, send pictures and videos.
Hi I'm dr. Nicole. How may I help you?
Hey Dr. Nicole, I have unilateral localized blisters on the waist, which itch. Can you help me?

Our Online doctors can help you with your medical issues and give you prescriptions.
Acyclovir Tablet 800mg

Take it five times a day for 7 Days
Send Prescription
Symptoms often manifest on one side of the body, notably the waist area, though they can emerge elsewhere. Here are some of the symptoms of shingles:
Scabs form and heal in around two weeks

Red rash formation within 1 to 5 days

Blisters ooze, and dry up within ten days

Skin sensitivity or pain before the rash

Fluid-filled blisters develop

Vision impact if near eyes

General discomfort

Light sensitivity

Intense pain

Numbness

Headache

Tingling

Irritation

Hot skin

Nausea

Malaise

Fatigue

Itching

Fever

Chills
Shingles, following a bout of chickenpox, the virus remains dormant in the nervous system. In certain instances, it reactivates and travels along nerves to the skin, giving rise to shingles. However, not all chickenpox survivors develop shingles. The exact trigger for shingles remains unclear, potentially tied to reduced immunity with age. The condition is more prevalent in older adults and those with weakened immune systems.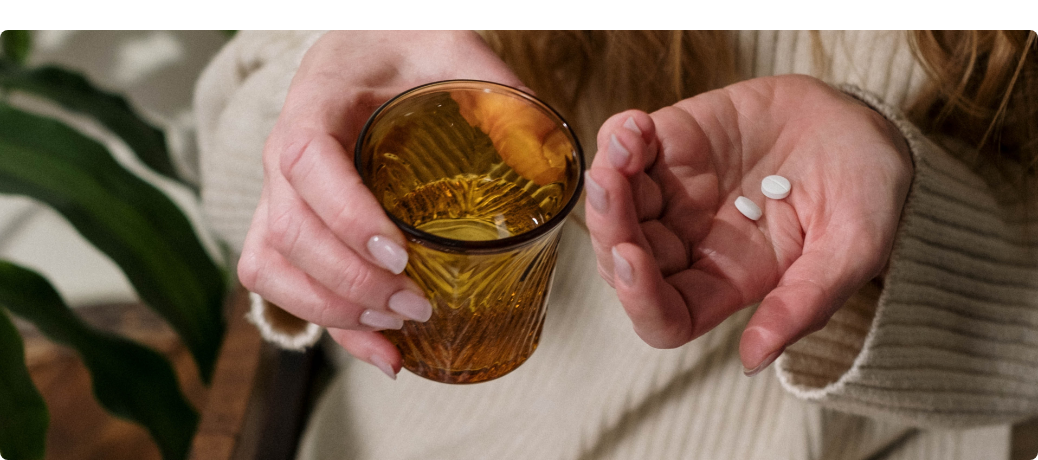 How to treat shingles headache in 24 hours?
Shingles can cause headaches in the early phase of the infection right before the painful rashes appear. It can be treated with pain reliefs like acetaminophen (Tylenol) or ibuprofen (Mortin), available over the counter. If the headaches don't go away, consult a doctor at Your Doctors Online for antiviral therapy.
How to cure shingles in 3 days?
Shingles can be cured with antiviral medications like valacyclovir or acyclovir, the first line of action for treating shingles. They can ease the symptoms within three days,, but you may need to take a bit longer for complete recovery. Consult our doctor for the prescription of antiviral medications for shingles at Your Doctors Online.
What is the treatment for shingles nerve pain?
Nerve pain can be treated during shingles using antidepressants, painkillers, etc., which aim to treat Postherpetic neuralgia (PHN). They include duloxetine, lidocaine patch, gabapentin, pregabalin, carbamazepine, etc. Consult a doctor for the treatment of shingles at Your Doctors Online.
What is the most common treatment for shingles?
Since shingles are a viral infection, it is treated with antiviral medications. They help reduce the severity of the condition by reducing the virus progression. Consult a doctor online at Your Doctors Online to prescribe the right antiviral medicine for shingles.
How to treat Shingles without going to the doctor?
You cannot treat shingles at home without going to the doctor. Antiviral therapy is required to reduce the viral progression and ease the symptoms. Specific home remedies can help with antiviral therapy, like calamine lotion, loose clothing, oatmeal baths, and cold compress. Consult our doctors now to treat shingles from the comfort of your own home.
What is the treatment for shingles in the eyes?
Shingles infection in the eye can be treated with antiviral medications like valacyclovir, acyclovir, and famciclovir. However, depending on your condition, your doctor may recommend intravenous therapy instead of oral medications. Additionally, in some cases, a doctor may prescribe steroids for treating eye shingles. Consult a doctor now to find out which treatment works for you at Your Doctors Online.
What is the best treatment for internal shingles?
For internal shingles, the best treatment is antiviral drugs valacyclovir or acyclovir. Consult a doctor to find out the correct route of administration and dosage regime for your infection at Your Doctors Online.
Should shingles be left untreated?
Acute shingles infection may be self-treated and go away in a few days, but it can worsen, developing a long-term painful condition known as postherpetic neuralgia (PHN). Also, as the virus attacks the immune system, it makes the patient prone to contracting other infections, including eye damage or loss of vision in case of shingles in the eye.
How long will you have shingles after 7-day medicine treatment?
Your doctor will recommend an antiviral course 7-10 days long. During this time, the symptoms will ease, and the risk of complications will be reduced. However, full recovery takes 3-5 weeks, mostly. Consult a doctor if the symptoms don't improve within this timeframe at Your Doctors Online.
This is the best app..You ask anything and the doctors answer you within minutes, i love it

-Phindile Mkhatshwa


It is a good app, it can be helpful with pictures and be very detailed.

-brooke snow


Wow, these people are such a blessing. Dey give accurate answered to questions asked. Its really too good

-Okiti Stephanie


Impressive work !! Connecting to a doctor was so quick. I am really impressed.

-ASIF Khan


Doctor was really great, fast at responding very helpful

-Chelsey


Chat with them the doctor that I chat with very helpful and answer all my questions I recommend to anyone

-edith bien aime


The best patient doctors that understand and give you useful information ..I'm really thankful.

-Lesego Thejane


Very informative and very detailed in explanations.Also pleasant and courteous.I would recommend to anyone.

-Stephanie Brown


Very helpful, very polite and answers every question in a well mannered way.

-kulwinder gill


I really rate this website a lot, you people don't stick and and im sure you try your best to take swift actions for your patients.

-Elijah Mark


Talk to online doctors now and get medical advice, online prescriptions, refills, lab requisitions and medical notes within minutes. On-demand healthcare services at your fingertips.