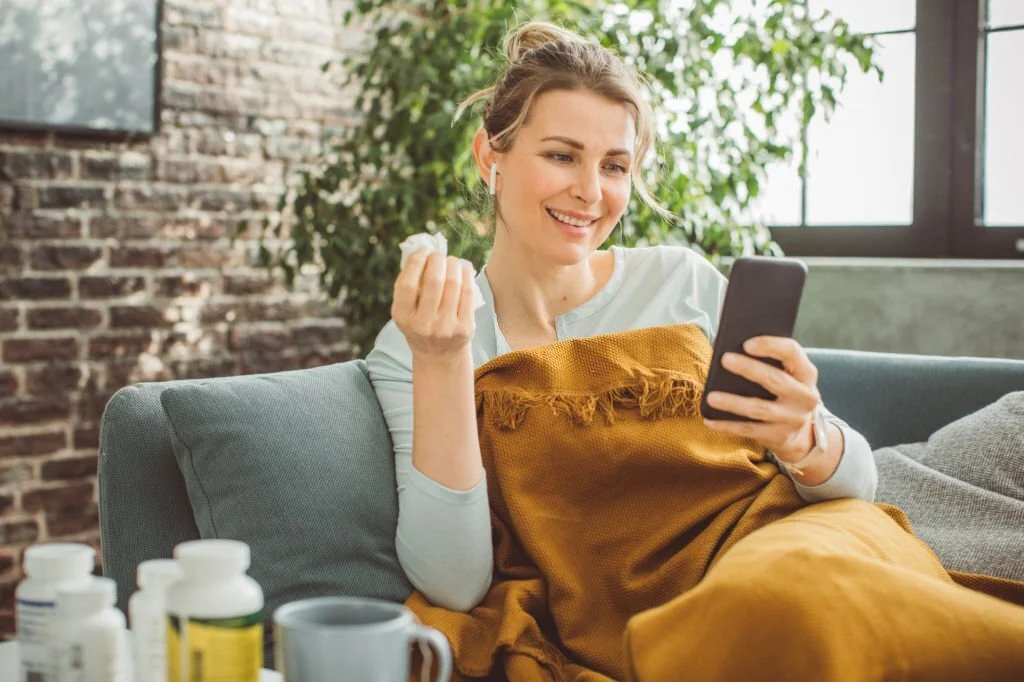 Get Diltiazem Cream Prescription Refill Online
Diltiazem cream is a topical medication that contains the active ingredient Diltiazem, which belongs to a class of drugs known as calcium channel blockers. It is primarily used to treat anal fissures, a painful condition characterized by small tears or cracks in the lining of the anus. If you have these conditions, you can refill Diltiazem online. Obtaining a Diltiazem prescription refill online is simple; visit Your Doctors Online and connect with a doctor anytime, anywhere. Our online doctor will ask about your symptoms to determine treatment. They may suggest a follow-up appointment or clinic visit. Please know that a Diltiazem refill will only be provided after a consultation with our doctor and if the medication is appropriate and safe.
How to Connect with an Online Doctor?
Connect with a health care professional online in 3 easy steps.
Download our app, register and tell us about your medical issue to get started.
Chronic Anal Fissures
Anemia
STD
UTI
Skin
Covid
Connect with a board-certified doctor. You can chat, send pictures and videos.
Hi I'm dr. Nicole. How may I help you?
Dr. Nicole, I have been experiencing painful anal fissures. Can you provide me with Diltiazem?

Our online doctors can help you with your medical issues and give you prescriptions.
Diltiazem 2%

Apply topically on the affected area twice daily for six weeks.
Send Prescription
What is Diltiazem and How to Take It
Diltiazem belongs to a class of medications called calcium channel blockers. It is available in various forms and strengths, including oral immediate-release, extended-release, controlled-release (CD), and intravenous formulations. Some of the brand names for Diltiazem include Cardizem, Cartia XT, and Dilacor XR. The oral Diltiazem tablets come in different strengths, ranging from 30 mg to 420 mg. For the treatment of anal fissures, Diltiazem cream is available in a 2% strength. This topical cream is specifically designed to alleviate pain and promote healing in the affected area. Other medications within the same therapeutic class as Diltiazem, known as calcium channel blockers, include felodipine, amlodipine, and nicardipine.
Diltiazem is a calcium channel blocker that relaxes smooth muscle in blood vessels, resulting in vasodilation and increased blood flow. Because of this mechanism of action, it is effective in treating hypertension, angina, and arrhythmias. Diltiazem cream is topically applied to the anal area to treat chronic anal fissures. The cream contains Diltiazem hydrochloride, which aids in sphincter muscle relaxation, pain reduction, and smoother bowel movements. Diltiazem cream improves blood flow to the area by relaxing the sphincter muscle, which aids in the healing of the fissure.

Diltiazem is available in multiple forms, including tablets, infusions, and creams. When used as a cream, the usual strength is 2%, and it is applied to the affected area twice a day for a duration of 6 to 8 weeks.

Important Information About Diltiazem
Diltiazem is a calcium channel blocker. You will require a prescription for Diltiazem. Here are some essential points that you should know about this drug:
Diltiazem cream is generally well-tolerated, but some patients may experience side effects, including headaches or perianal dermatitis. When taking oral Diltiazem, patients may commonly experience side effects like dizziness, lightheadedness, headaches, nausea, constipation, weakness, facial flushing, and redness.




It's essential to be aware of serious side effects of Diltiazem, such as slow or irregular heartbeat, swelling, shortness of breath, rapid weight gain, severe skin, and allergic reactions.

Diltiazem has the potential to interact with various medications like cimetidine, quinidine, St. John's wort, azole antifungals, macrolide antibiotics, and rifamycins. Patients are advised to inform their doctor or pharmacist about all medications they are taking before starting Diltiazem.
What is the typical starting dose of Diltiazem cream?
Diltiazem cream 2% is applied twice daily to the affected area for 6-8 weeks. It can also be applied after every bowel movement. Dosage may vary from individual to individual you can get your personal dosing recommendations by discussing it with our doctor online.
Is it possible to purchase Diltiazem cream online?
Yes, Diltiazem cream is a prescription medicine that can be purchased online with a valid prescription from a licensed physician. You can get in touch with any of our qualified physicians to get a prescription refill.
How long does Diltiazem cream stay in your system after application?
Diltiazem cream is used for topical application and has little to no systemic effect. Therefore it does not enter the blood and has no systemic effect. If you have any queries about Diltiazem, you can ask one of our doctors online.
Does Diltiazem cream cause weight gain?
No, Diltiazem cream cannot cause weight gain because it is for external use only. Oral Diltiazem can cause weight gain. If you notice any unusual side effects, you can discuss it with your doctor.
What should I do if I miss applying the prescription Diltiazem cream?
If you miss an application of Diltiazem cream, apply it as soon as you recall. However, if the next application time is near, do not double the amount of cream to compensate for the missed dose.
Which alternative drug can replace Diltiazem cream for my condition?
Nitroglycerin ointment, botox, and surgery can effectively replace Diltiazem cream for treating anal fissures. However, your doctor will decide on an alternative drug for you. You can discuss Diltiazem alternatives by connecting with one of our doctors online.
This is the best app..You ask anything and the doctors answer you within minutes, i love it

-Phindile Mkhatshwa


It is a good app, it can be helpful with pictures and be very detailed.

-brooke snow


Wow, these people are such a blessing. Dey give accurate answered to questions asked. Its really too good

-Okiti Stephanie


Impressive work !! Connecting to a doctor was so quick. I am really impressed.

-ASIF Khan


Doctor was really great, fast at responding very helpful

-Chelsey


Chat with them the doctor that I chat with very helpful and answer all my questions I recommend to anyone

-edith bien aime


The best patient doctors that understand and give you useful information ..I'm really thankful.

-Lesego Thejane


Very informative and very detailed in explanations.Also pleasant and courteous.I would recommend to anyone.

-Stephanie Brown


Very helpful, very polite and answers every question in a well mannered way.

-kulwinder gill


I really rate this website a lot, you people don't stick and and im sure you try your best to take swift actions for your patients.

-Elijah Mark


Talk to online doctors now and get medical advice, online prescriptions, and referrals within minutes. On-demand healthcare services at your fingertips.