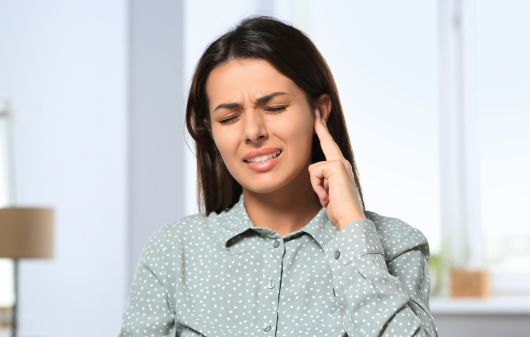 Get Ear Infection Treatment Online
Ear infections, also known as acute otitis media, emerge when a virus or bacteria invade the area behind a child's eardrum. It can cause ear discomfort, potentially leading to irritability in infants and toddlers. In many cases, these infections resolve independently; however, antibiotics, pain alleviators, or ear tubes might sometimes be necessary for children.
Consult our doctors at Your Doctors Online for the treatment and prescription of the ostitis media infection in your child.
How to connect with doctor for ear infection?
Connect with a health care professional online in 3 easy steps.
Download our app, register and tell us about your medical issue to get started.
Ear Infection
Anemia
STD
UTI
Skin
Covid
Connect with a board-certified doctor. You can chat, send pictures and videos.
Hi I'm dr. Nicole. How may I help you?
Hi Dr. Nicole, I have an ear infection. Can you help me?

Our Online doctors can help you with your medical issues and give you prescriptions.
Amoxicillin + clavulanic acid 875mg /125mg

Take twice a day for seven days 
Send Prescription
Bacteria and viruses primarily trigger ear infections. These infections often follow a cold or upper respiratory illness. The microbes enter the eustachian tube and, from there, into the middle ear. Once inside, they cause inflammation and swelling of the eustachian tubes, resulting in blockage. This blockage affects tube function, accumulating infected fluid within the middle ear. The symptoms patient may experience include the following:
Ear pain

Disrupted sleep

Decreased appetite

Impaired hearing in the affected ear

The sensation of ear fullness or pressure

Discharge from the ear (yellow, brown, or white), indicating a potential ruptured eardrum. 
Ear Infection Symptoms in Infants and Children include the following as well:
Fever ranging from 100.5 to 104 degrees F

Mouth breathing or increased snoring

Reluctance to eat due to pressure changes in the middle ear while swallowing
Note: Avoid inserting objects into the ear canal with drainage, as it can worsen damage.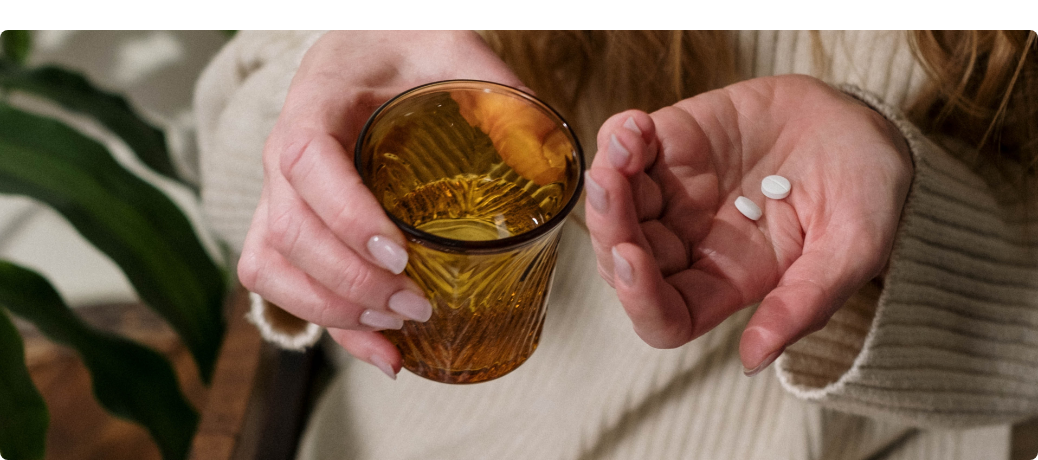 How to get rid of an ear infection without going to the doctor?
You can get rid of ear infections without going to the doctor by applying a warm compress that reduces the swelling and pain, salt water gargling, taking plenty of rest, avoiding Q-tips, and using drying eardrops to dry the fluid. These remedies may or may not work; therefore, it is best to consult a doctor to avoid any risks of complications.
Can online doctors treat ear infections?
You can get the treatment and prescription for ear infections online at Your Doctors Online with a budget-friendly cost and no wait times. Consult our doctors now to get treatment for ear infections online.
What is the fastest way to get rid of an ear infection in adults?
In adults, the infection either goes away within 2-3 days. Otherwise, your provider will prescribe antibiotics to treat ear infections and prevent the infection from spreading. Consult our doctors at Your Doctors Online for the treatment of ear infections.
How to stop an earache fast in a child?
Earache can be treated with over-the-counter medications like acetaminophen or ibuprofen. However, ibuprofen is not given to a child less than six months old. You can apply a warm compress to help with the pain and swelling, but it is best to consult a doctor for advice, the correct medicine dosage, and avoid any complications.
How to drain fluid from the middle ear at home?
You can try specific home remedies to drain the fluid from the middle ear, like salt water gargling or warm compress, but it is best to see a doctor for the proper treatment; if handled poorly, the infection can cause more damage. Consult an online doctor at Your Doctors Online to treat middle ear infections without going to the doctor physically.
How long do ear infections last without treatment?
Mild ear infections can go away within 2-3 days, but if the infection has persist for more than three days, you need to see a doctor for the proper treatment. You can consult our online doctor at Your Doctors Online for the treatment and prescription of ear infections.
What are the standard treatment protocols for otitis media?
The standard treatment for ostitis media is using antibiotics like amoxicillin for 7-10 days with a higher strength to kill the bacteria causing the infection. It is especially good for treating middle ear infections in children and adults. Consult our doctor at Ypour Doctors Online for the treatment and prescription of ostitis media in your child.
This is the best app..You ask anything and the doctors answer you within minutes, i love it

-Phindile Mkhatshwa


It is a good app, it can be helpful with pictures and be very detailed.

-brooke snow


Wow, these people are such a blessing. Dey give accurate answered to questions asked. Its really too good

-Okiti Stephanie


Impressive work !! Connecting to a doctor was so quick. I am really impressed.

-ASIF Khan


Doctor was really great, fast at responding very helpful

-Chelsey


Chat with them the doctor that I chat with very helpful and answer all my questions I recommend to anyone

-edith bien aime


The best patient doctors that understand and give you useful information ..I'm really thankful.

-Lesego Thejane


Very informative and very detailed in explanations.Also pleasant and courteous.I would recommend to anyone.

-Stephanie Brown


Very helpful, very polite and answers every question in a well mannered way.

-kulwinder gill


I really rate this website a lot, you people don't stick and and im sure you try your best to take swift actions for your patients.

-Elijah Mark


Talk to online doctors now and get medical advice, online prescriptions, refills, lab requisitions and medical notes within minutes. On-demand healthcare services at your fingertips.