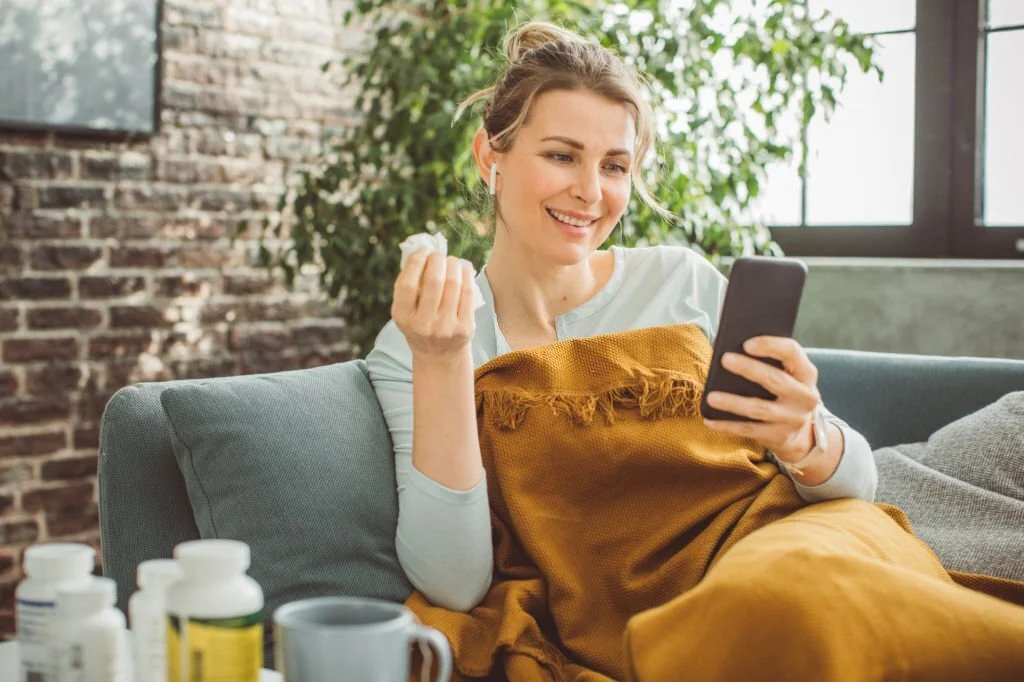 Get Aldactazide prescription refill online
You can get an Aldactazide refill prescription online to prevent or treat heart failure, high blood pressure, or an excess of fluid in the body (edema). 
Getting a generic Alactazide refill online is very straightforward; you can connect with a doctor anytime via Your Doctors Online. However, please note that the Aldactazide refill will only be refilled online after consultation with the doctor and if the treatment is suitable and safe for you.
Request Aldactazide prescription refill
Get a prescription refill for Aldactazide online in three easy steps.
Download our app, register and tell us about your medical issue to get started.
Nephrology and Cardiology
Anemia
STD
UTI

Infections

Covid
Connect with a board-certified doctor. You can chat, send pictures and videos.
Hi I'm Dr. Nicole. How may I help you?
Hi, Dr. Nicole. I am suffering from hypertension. Can I get an Aldactazide prescription refill, please?

Our online doctors can help you with your medical issues and give you prescriptions.
Aldactazide 25/ 25mg , once daily 30 days.
Send Prescription
Aldactazide is a medication that combines two active ingredients, spironolactone/hydrochlorothiazide and is primarily used to manage conditions like hypertension and edema. It falls into the class of drugs known as diuretics. Spironolactone, a potassium-sparing diuretic, inhibits sodium and water reabsorption while retaining potassium. Hydrochlorothiazide, a thiazide diuretic, further promotes diuresis by increasing sodium and water excretion. This combination helps lower blood pressure and reduce fluid retention.
Aldactazide is available by prescription only and typically comes in oral tablet form with various dosage strengths. It is not available over the counter and should be taken under the guidance of a healthcare provider to ensure proper dosing and monitoring.
Important information about Aldactazide
Common side effects of Aldactazide include drowsiness, dizziness, fatigue, leg cramps, muscle weakness, a sensation of potential fainting, severe upper abdominal pain radiating to the back, nausea and vomiting and electrolyte imbalances.

Serious side effects of Aldactazide can include light-headedness, vision changes, breast swelling, blood cell problems, abnormal potassium levels, or sodium level imbalances.
FAQs about Aldactazide prescription refill
How does an Aldactazide work?
Aldactazide works as a diuretic by increasing the elimination of sodium and water while retaining potassium, effectively reducing fluid volume and lowering blood pressure.
What foods to avoid when taking an Aldactazide?
When taking Aldactazide, avoiding or limiting foods high in potassium is advisable, as the medication can cause potassium retention. Foods to moderate or avoid include bananas, oranges, potatoes, spinach, and salt substitutes.
What are the alternatives for an Aldactazide?
Alternative medications for conditions Aldactazide is prescribed to treat, such as hypertension and edema, include spironolactone alone (if a potassium-sparing diuretic is needed) or hydrochlorothiazide alone (if a thiazide diuretic is required).
Which medication can interact with an Aldactazide?
Aldactazide can interact with several medications, potentially leading to complications. These include interactions with other potassium-sparing diuretics or potassium supplements, which can elevate potassium levels, increasing the risk of hyperkalemia. Additionally, interactions with ACE inhibitors, angiotensin II receptor blockers (ARBs), and nonsteroidal anti-inflammatory drugs (NSAIDs) may raise the risk of hyperkalemia.
Can an Aldactazide be taken at night?
Aldactazide is typically taken in the morning to minimize nighttime urination. Taking it at night may lead to increased urination during your sleep and disrupt your sleep pattern.
How long does it take an Aldactazide to leave your system?
The half-life of spironolactone, one of the active ingredients in Aldactazide, is around 1.3 hours, and the half-life of hydrochlorothiazide is about 5.6 to 14.8 hours.
Is an Aldactazide the same as spironolactone?
Aldactazide contains spironolactone as one of its active ingredients, but it also includes hydrochlorothiazide. Spironolactone is primarily a potassium-sparing diuretic, while Aldactazide is a combination medication consisting of spironolactone and hydrochlorothiazide, used for conditions like hypertension and edema. The combination provides a broader therapeutic effect compared to spironolactone alone.
Can I drink coffee while taking an Aldactazide?
Moderate coffee consumption is generally acceptable while taking Aldactazide. However, it's essential to be aware that coffee is a diuretic and can contribute to fluid loss, which Aldactazide already promotes. Excessive coffee intake may lead to dehydration, electrolyte imbalances, and potential side effects.
Who should not take an Aldactazide?
Individuals should not take Aldactazide with hyperkalemia (elevated potassium levels), anuria (severely reduced or absent urine production), or known hypersensitivity to spironolactone, hydrochlorothiazide, or related medications.
This is the best app..You ask anything and the doctors answer you within minutes, i love it

-Phindile Mkhatshwa


It is a good app, it can be helpful with pictures and be very detailed.

-brooke snow


Wow, these people are such a blessing. Dey give accurate answered to questions asked. Its really too good

-Okiti Stephanie


Impressive work !! Connecting to a doctor was so quick. I am really impressed.

-ASIF Khan


Doctor was really great, fast at responding very helpful

-Chelsey


Chat with them the doctor that I chat with very helpful and answer all my questions I recommend to anyone

-edith bien aime


The best patient doctors that understand and give you useful information ..I'm really thankful.

-Lesego Thejane


Very informative and very detailed in explanations.Also pleasant and courteous.I would recommend to anyone.

-Stephanie Brown


Very helpful, very polite and answers every question in a well mannered way.

-kulwinder gill


I really rate this website a lot, you people don't stick and and im sure you try your best to take swift actions for your patients.

-Elijah Mark


Talk to online doctors now and get medical advice, online prescriptions, and referrals within minutes. On-demand healthcare services at your fingertips.