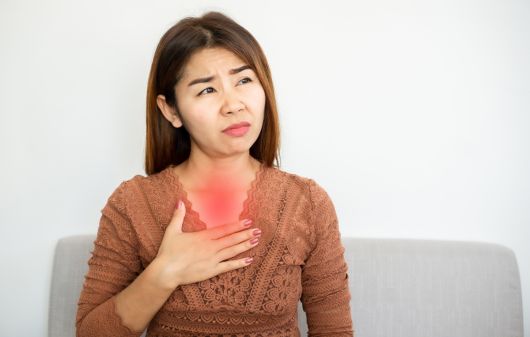 Get GERD Treatment Online
GERD is an acronym for gastroesophageal reflux disease, which as the name indicates, is a stomach disorder affecting the muscle ring between the stomach and esophagus called the lower esophageal sphincter. This ring causes heartburn and acid indigestion in the affected people.
If you experience acid indigestion symptoms, consult our doctors online at Your Doctors Online for diagnosis and treatment of GERD.
How to connect with doctor for GERD
Connect with an online doctor and get a prescription online.
Download our app, register and tell us about your medical issue to get started.
GERD
Sexual Health
Obesity
STD
UTI
Allergies
Connect with a board-certified doctor. You can chat, send pictures and videos.
Hi I'm dr. Nicole. How may I help you?
Hi Dr. Nicole, I experience heartburn and acid indigestion after meals. Is it GERD?

Our online doctors can help you with your medical issues and give you prescriptions.
Pantoprazole (Protonix) 40mg

Take it once a day for up to 8 weeks.



Send Prescription
GERD causes the backflow of stomach content back to the esophagus due to weakness of the lower esophageal sphincter. This LES ring allows the food to pass from the esophagus to the stomach but prevents its backflow from the stomach to the esophagus in normal digestion. However, in some patients, this ring is weak enough to hold the stomach content from flowing back into the esophagus, and as a result, the person experiences heartburn. Specific symptoms ensure the presence of GERD as: 
Acid reflux leaves a bitter, acidic taste in the mouth

Post-meal laying or bending results in heartburn lasting as long as 2 hours

Heartburn pain worsens upon exercise or intense physical activity

Nausea and vomiting

Corrosion of tooth enamel

Difficulty swallowing

Persistent cough

Difficulty breathing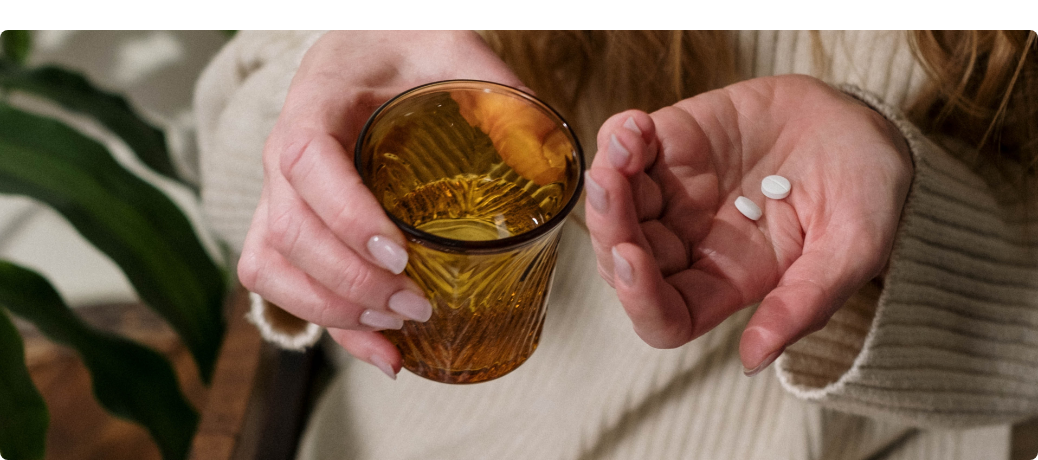 How to get rid of acid reflux in the throat fast at home?
To get rid of acid reflux in the throat, fast at home, keep a journal, avoid trigger foods, eat alkaline foods like ripe bananas, and resist overeating. Also, wear loose-fitting clothing, adjust your sleep position, manage weight, quit smoking, and reduce stress.
Does Tums help with acid reflux?
TUMS is an effective antacid that helps treat the symptoms of GERD, including heartburn and backflow of acid in the mouth. However, TUMS doesn't help GERD during severe and frequently occurring symptoms, but it can help treat mild symptoms.
How to cure acidity permanently?
To cure acidity permanently, make specific lifestyle changes, like eating slowly and breaking your main meal into 2-3 smaller meals for better digestion. Moreover, avoid carbonated and caffeinated drinks more frequently as they increase stomach acid bubbling up to the throat. Avoid smoking, bedtime eating, and lose weight. These practices can help manage acidity. Talk to our doctor online to treat acidity at Your Doctors Online for medications.
What is the fastest way to cure GERD?
The best treatment of GERD is through proton pump inhibitor (PPI) medications. They help the treatment by blocking the stomach acid production mechanism and healing the esophageal lining. As per the symptoms, there are different options available. Over-the-counter medications are also available for mild symptoms, and prescriptions are only for chronic cases needing high-strength medicines. Consult our online doctor at Your Doctors Online to prescribe PPI medications.
Is there any instant relief for GERD?
TUMS is an effective medicine for instant relief from heartburn and acidity, as it neutralizes gastric acid within seconds and provides quick relief from pain.
Can drinking water get rid of GERD?
Water with a neutral pH of 7 can help dilute stomach acids and reduce the chances of heartburn. However, don't drink water right after meals as it can increase the chances of heartburn and cause dilution of acids while they need to digest the food.
How can I heal my GERD naturally?
To heal GERD quickly, maintain a healthy weight, quit smoking, and elevate the head of your bed. In addition, sleep on your left side, avoid lying down after meals, eat slowly, chew thoroughly, and steer clear of trigger foods and drinks. Additionally, opt for loose-fitting clothing to minimize discomfort.
Does not eating make GERD worse?
Not eating for prolonged durations can cause stomach acid buildup, causing hunger pangs and heartburn. Therefore, rule out no eating option or long pauses as they can cause more harm.
When should I see a doctor for GERD?
If you have persistent heartburn, acidity after meals, difficulty swallowing, trouble breathing, pain while swallowing, or experience any other symptoms of gastroesophageal reflux (GERD), consult a doctor immediately for treatment and proper diagnosis. You can consult our doctor at Your Doctors Online for the treatment and prescription of GERD online. If you have any of the following heartburn or gastroesophageal reflux disease (also called acid reflux or GERD) symptoms or conditions, contact your doctor. Your heartburn symptoms have become more severe or frequent. You have difficulty swallowing or pain, especially with solid foods or pills.
What happens if you have GERD for too long?
Prolonged GERD can cause esophagitis which is the inflammation of the esophagus due to long-term exposure to stomach acids. Due to persistent exposure, the stomach acids can inflate the esophagus, causing pain and bleeding. This process can make swallowing painful and can also develop ulcers or sores.
When does GERD become serious?
GERD is a digestive disorder with four stages depending on the symptoms' severity. Mild GERD with significantly less acid reflux once or twice a month is stage 1. When the episodes of acid reflux become more frequent, stage 2 or moderate GERD requires antacid medication for treatment. During stage 3, severe symptoms appear, which are controlled by medications only, and if the symptoms become too severe, they can transition into stage 4, which is the precancer or cancer stage. If the symptoms approach stage 3, it is severe, and you must consult a doctor immediately. Consult our doctors online for the treatment and prescription of medications for controlling GERD at Your Doctors Online.
What GERD medications are safe during pregnancy?
To treat mild to moderate symptoms of GERD during pregnancy, your doctor may prescribe you antacids or H2 receptor blockers like ranitidine. However, in chronic cases, the patients are prescribed proton pump inhibitors. Before taking any OTC or prescription medications, consult your OB/GYN first. Consult our doctors online for the treatment of GERD during pregnancy at Your Doctors Online.
This is the best app..You ask anything and the doctors answer you within minutes, i love it

-Phindile Mkhatshwa


It is a good app, it can be helpful with pictures and be very detailed.

-brooke snow


Wow, these people are such a blessing. Dey give accurate answered to questions asked. Its really too good

-Okiti Stephanie


Impressive work !! Connecting to a doctor was so quick. I am really impressed.

-ASIF Khan


Doctor was really great, fast at responding very helpful

-Chelsey


Chat with them the doctor that I chat with very helpful and answer all my questions I recommend to anyone

-edith bien aime


The best patient doctors that understand and give you useful information ..I'm really thankful.

-Lesego Thejane


Very informative and very detailed in explanations.Also pleasant and courteous.I would recommend to anyone.

-Stephanie Brown


Very helpful, very polite and answers every question in a well mannered way.

-kulwinder gill


I really rate this website a lot, you people don't stick and and im sure you try your best to take swift actions for your patients.

-Elijah Mark


Talk to online doctors now and get medical advice, online prescriptions, refills, lab requisitions and medical notes within minutes. On-demand healthcare services at your fingertips.