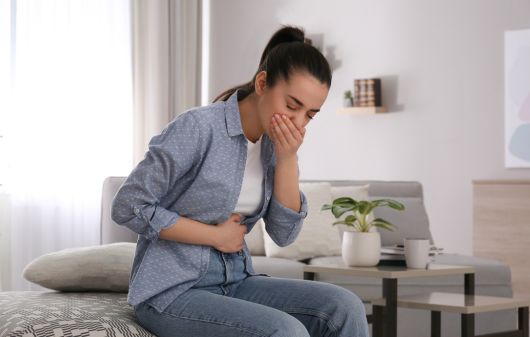 Get Stomach Flu Treatment Online
Stomach flu, also known as viral gastroenteritis, is a viral intestinal infection primarily contracted through the consumption of contaminated food. Typically, patients experience recovery within 1-3 days. The condition manifests with symptoms including diarrhea, fever, vomiting, nausea, and abdominal cramps. Seeking medical consultation is essential for accurate diagnosis and proper treatment.
If you require stomach flu treatment, obtain a prescription for appropriate medication through Your Doctors Online.
How to connect with doctor for stomach flu
Connect with a health care professional online in 3 easy steps.
Download our app, register and tell us about your medical issue to get started.
Stomach Flu
Anemia
STD
UTI
Skin
Covid
Connect with a board-certified doctor. You can chat, send pictures and videos.
Hi I'm dr. Nicole. How may I help you?
Hey Dr. Nicole, I experience stomach pain and diarrhea. Can you help me?

Our Online doctors can help you with your medical issues and give you prescriptions.
Loperamide 4mg

Take it twice a day for 2 days
Send Prescription
Stomach Flu Symptoms can vary from mild to severe depending on the immune response and the severity of the condition. Some common ones include: 
Fever

Chills

Fatigue

Diarrhea

Body aches

Headaches

Loss of appetite

Nausea and vomiting

Swollen lymph nodes

Abdominal pain and cramping
These symptoms arise due to inflammation in the stomach and intestines. While named gastroenteritis, the inflammation can extend to the large intestine. It's a response of the immune system against the virus. Numerous viruses can induce gastroenteritis. The prevalent ones include:
Adenovirus: More known for respiratory infections, but ingestion can lead to gastrointestinal issues across all age groups.

Rotavirus: Predominant in childhood stomach flu, with vaccination available.

Astrovirus: Often affecting children under 3, spreading through daycare and elder care settings.

Norovirus: Main cause of adult stomach flu, with more excellent resistance to temperature and disinfectants.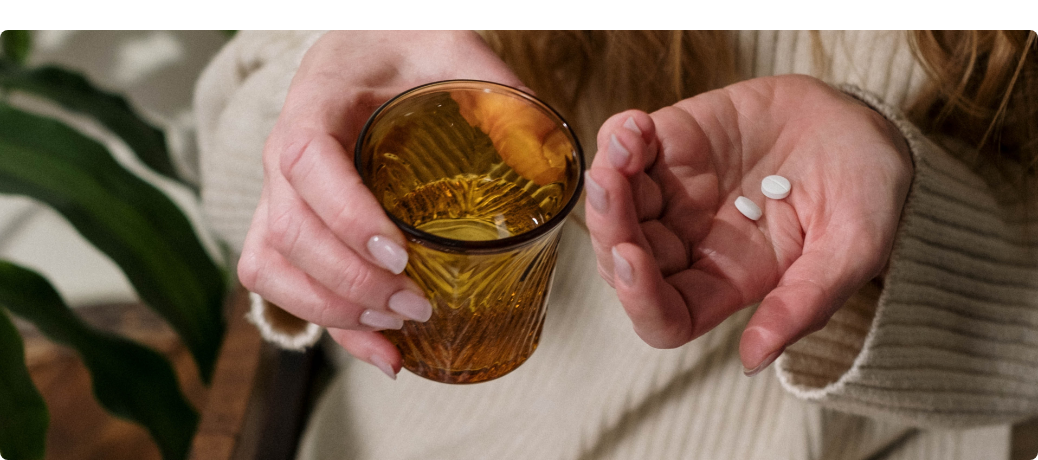 How to treat stomach flu without going to the doctor?
Mild cases of stomach flu can be managed without medical intervention. Adequate hydration and electrolyte replenishment are essential. However, if symptoms worsen, seek a doctor's consultation immediately. Stomach flu treatment is available through Your Doctors Online.
How do you get rid of a stomach virus in 24 hours?
Adopt a bland diet featuring non-irritating foods such as broth. Ensuring proper fluid intake to counter dehydration from vomiting and diarrhea is crucial. Over-the-counter medications can provide symptom relief.
When should I consider seeking medical attention for stomach flu symptoms?
Medical attention is recommended if symptoms persist after two days, severe diarrhea occurs, blood is present in diarrhea, or fever exceeds 105°F. Consult Your Doctors Online for treatment and prescription, especially for children under three.
Could you explain typical treatment options for viral gastroenteritis?
The typical treatment for viral gastroenteritis is having fluids and resting. It is not treated with antiviral medications, but your doctor can recommend antidiarrheal or anti-vomit medications available over the counter.
How is stomach flu usually treated in children vs adults?
The treatment options are the same for both children as well as adults. Taking enough hydration, eating easily digestible foods, and rest improves the condition in 2-3 days. However, it is essential to note that if the diarrhea is severe, consult a doctor immediately, especially if the child is three years or less. Get a consultation from Your Doctors Online to treat stomach flu infection.
Can over-the-counter medications address stomach pain and diarrhea caused by gastroenteritis?
Some over-the-counter medications like anti-diarrhea Pepto-Bismol or antiemetics (for vomiting and nausea) can help improve the symptoms of stomach virus-causing gastroenteritis. However, if the condition persists for over two days, consult a doctor at Your Doctors Online for treatment.
Are there complications associated with untreated stomach flu?
If stomach flu is not treated promptly, it can cause severe complications like dehydration, kidney failure, neurological issues, or even death. Acute gastroenteritis can cause diarrhea, vomiting, abdominal discomfort, etc. Antibiotic treatment can save you from facing these adverse side effects.
This is the best app..You ask anything and the doctors answer you within minutes, i love it

-Phindile Mkhatshwa


It is a good app, it can be helpful with pictures and be very detailed.

-brooke snow


Wow, these people are such a blessing. Dey give accurate answered to questions asked. Its really too good

-Okiti Stephanie


Impressive work !! Connecting to a doctor was so quick. I am really impressed.

-ASIF Khan


Doctor was really great, fast at responding very helpful

-Chelsey


Chat with them the doctor that I chat with very helpful and answer all my questions I recommend to anyone

-edith bien aime


The best patient doctors that understand and give you useful information ..I'm really thankful.

-Lesego Thejane


Very informative and very detailed in explanations.Also pleasant and courteous.I would recommend to anyone.

-Stephanie Brown


Very helpful, very polite and answers every question in a well mannered way.

-kulwinder gill


I really rate this website a lot, you people don't stick and and im sure you try your best to take swift actions for your patients.

-Elijah Mark


Talk to online doctors now and get medical advice, online prescriptions, refills, lab requisitions and medical notes within minutes. On-demand healthcare services at your fingertips.