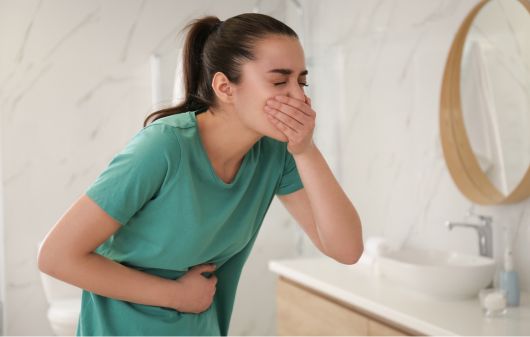 Get Nausea Treatment Online
Nausea is not a deadly condition, but it still makes everyone dreadful. That urge you feel to vomit out is nausea. Mainly it triggers due to vehicle movement, stomach issues, or any underlying health issues.
If you are experiencing the symptoms of nausea, talk to our doctor online for the treatment and prescription.
How to connect with doctor for nausea
Connect with an online doctor and get a prescription online.
Download our app, register and tell us about your medical issue to get started.
Nausea
Sexual Health
Obesity
STD
UTI
Allergies
Connect with a board-certified doctor. You can chat, send pictures and videos.
Hi I'm dr. Nicole. How may I help you?
Hi Dr. Nicole, I am feeling nausea and bloating. Can you help me?

Our online doctors can help you with your medical issues and give you prescriptions.
Dimenhydrinate (Dramamine) 50mg

Take one tablet every 6 hours till you feel better.


Send Prescription
There can be various causes of nausea; for example, stomach flu (viral gastroenteritis) and food poisoning are common causes. Other causes include early stages of pregnancy (morning sickness), motion sickness, severe pain, exposure to chemical toxins, emotional stress, gallbladder disease, indigestion, and particular smells or odors. Nausea can also be a side effect of certain medications and can be experienced after general anesthesia. 
Here are some of the symptoms of nausea: 
Sweating

Saliva buildup in the mouth

Weakness

Urge to vomit

Abdominal discomfort

Bloating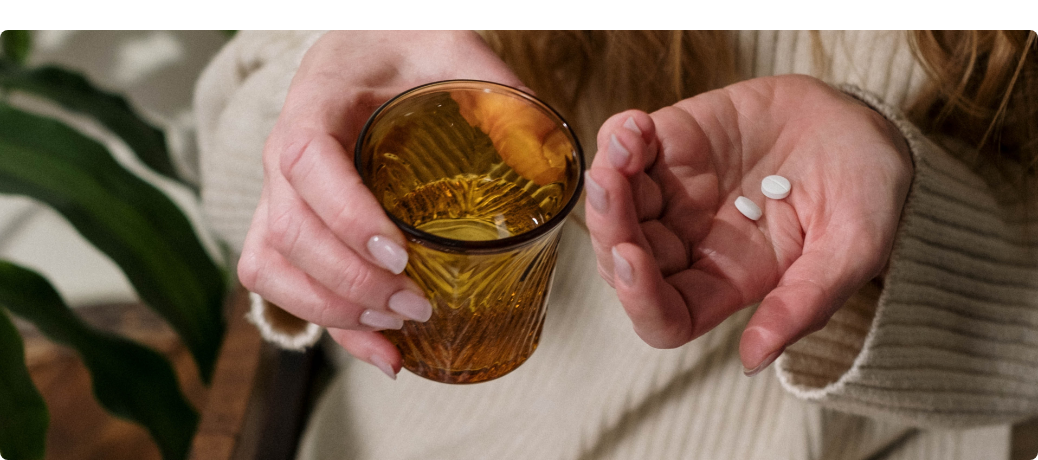 How to treat fever and vomiting in a child?
If the child is sick and experiencing fever and vomiting, consult your doctor, as it indicates a bacterial infection. Mild conditions can be treated by avoiding triggers and over-the-counter medicines like acetaminophen. However, consult our doctor at Your Doctors Online for antibiotic prescriptions and treatment for severe cases.
How to treat nausea and diarrhea?
Nausea and diarrhea can be treated by getting plenty of rest, staying hydrated, avoiding dairy as it can worsen the symptoms, remaining hygienic, and washing hands frequently, especially before eating. Moreover, follow the BRAT diet, which includes bananas, rice, apples, and toast, all bland foods that help relieve nausea and diarrhea faster.
How to treat nausea and vomiting in cancer patients?
In cancer patients, mild nausea can be treated with antinausea medicines, eating before the treatment, staying hydrated, taking herbal teas like ginger and peppermint, and employing relaxation techniques before sleep to prevent anxiety or stress-driven nausea. Moreover, acupuncture and prophylactic antiemetics like ondansetron (serotonin antagonists) and promethazine (Phenergan) are other options to get relief from pain and fatigue for cancer patients.
How to treat a queasy stomach?
A queasy stomach can be treated by trying home remedies and adopting healthy eating habits like having BRAT (banana, rice, apple, toast), clear broth, staying hydrated, and having non-carbonated and non-caffeinated drinks and teas.
How to treat nausea from chemotherapy?
Chemotherapy nausea can be treated with antiemetic medications that help treat nausea and vomiting, such as small, frequent meals instead of one or two large meals during the day. Some effective prophylactic antiemetics for treating chemotherapy-induced nausea include serotonin antagonists like dolasetron and neurokinin antagonists like netupitant. Moreover, drink herbal teas instead of caffeine and fizzy drinks, and don't take cold soft drinks and spicy foods.
What can I take to settle my stomach after vomiting?
After vomiting, the body feels dehydrated and needs hydration immediately to fulfill the loss of electrolytes and nutrients excreted with vomit. Therefore, drink water in small sips and herbal teas with stomach-soothing ingredients like ginger and peppermint. Avoid spicy, fatty, and sugary foods as they take longer to digest and worsen the condition.
How do I stop feeling nauseous and not throwing up?
Vomiting can be prevented by taking over-the-counter anti-vomit medication, restricting your diet to bland foods, and avoiding triggering foods that cause vomiting.
Is nausea without vomiting serious?
It occurs due to a bacterial infection or food poisoning, which can aggravate the urge to vomit, but vomit doesn't occur. If it is due to an underlying infection, you must consult a doctor immediately for treatment and prescription. You can get a consultation and prescription at Your Doctors Online for nausea.
This is the best app..You ask anything and the doctors answer you within minutes, i love it

-Phindile Mkhatshwa


It is a good app, it can be helpful with pictures and be very detailed.

-brooke snow


Wow, these people are such a blessing. Dey give accurate answered to questions asked. Its really too good

-Okiti Stephanie


Impressive work !! Connecting to a doctor was so quick. I am really impressed.

-ASIF Khan


Doctor was really great, fast at responding very helpful

-Chelsey


Chat with them the doctor that I chat with very helpful and answer all my questions I recommend to anyone

-edith bien aime


The best patient doctors that understand and give you useful information ..I'm really thankful.

-Lesego Thejane


Very informative and very detailed in explanations.Also pleasant and courteous.I would recommend to anyone.

-Stephanie Brown


Very helpful, very polite and answers every question in a well mannered way.

-kulwinder gill


I really rate this website a lot, you people don't stick and and im sure you try your best to take swift actions for your patients.

-Elijah Mark


Talk to online doctors now and get medical advice, online prescriptions, refills, lab requisitions and medical notes within minutes. On-demand healthcare services at your fingertips.